By
for on December 31st, 2022
The 'Slow Horses' Season 2 Finale Settles "Old Scores"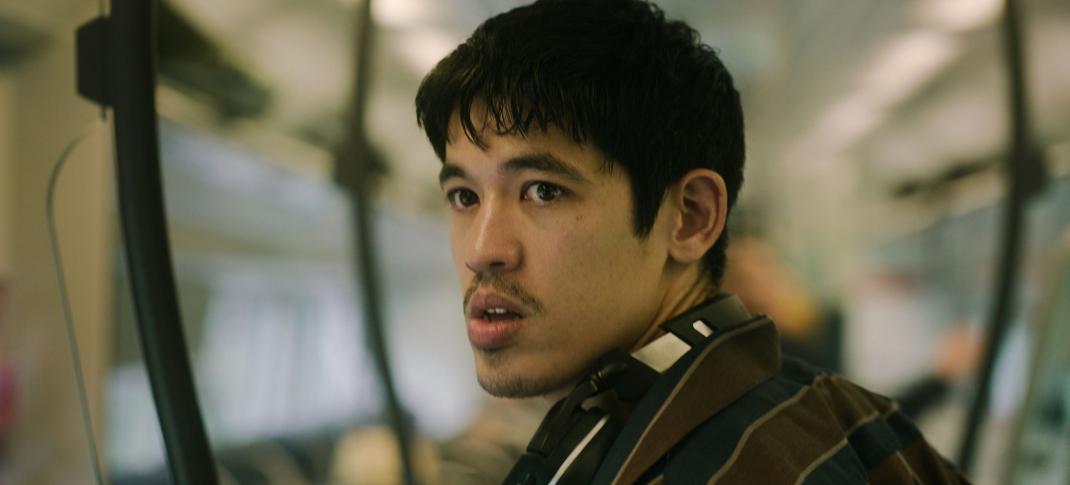 After all this international espionage, the high-ranking diplomats, and gruesome assassinations, Slow Horses Season 2's action has revealed its true motive – petty revenge between two old-timers. Humiliation was on the cards for Jackson, River, and the entire intelligence force. Still, we got to the finish line by the skin of their teeth (a trademark for Slough House) in a finale that clipped along at a killer pace and directly and satisfyingly addressed our outstanding questions. It's difficult to tell if Season 2 was an overall upgrade from Season 1, but as it stands, these final few episodes did a lot to assure return visits when future seasons arrive.
Two forgotten assets, Jackson Lamb and Nikolai Katinsky, lead a barren, vengeful chess game, with our scant remaining characters placed strategically across the board. As River and Nikolai agree to meet at Niki's office, Marcus and Louisa are trying to break out of the boardroom Pashkin, and one of his heavies have locked them in. Louisa feigns making a tourniquet for the bleeding Russian goon trapped with them, opting instead for a bit of torture to figure out Pashkin's plan.
The plan was to drain Nevsky's funds, confirming what we knew from "Boardroom Politics" – the rich political player was just a pawn for high-ranking Russian political powers. When Louisa and Marcus break out, they discover Pashkin's other goon dead in a bloody, ransacked room – Pashkin has stolen illegitimately sourced funds (apparently, diamonds) back from Nevsky, obtained using the oligarch's severed thumb. Nice. It doesn't stop the fact that Alex is inbound on a plane with a bomb.
Central London is looking chaotic (more so than usual), as the Code September River called in has packed the streets. Standish is racing in opposite to the evacuating crowds – into the Glasshouse. Roddy has also availed himself; he's in the field, tailing Chernitsky on a train out of the city. It's fun seeing his smirking pride at being in the heat of danger, even if he can't clock how utterly outmatched he is against the assassin.
Shirley hops on a motorcycle to a station where she can help everyone's favorite abrasive techy, while River – well, when we meet River, he's standing at the airfield, not doing much. Although this episode does a bit to push him into action, River's been a bit of a slog this season. He's stood in the same few spots, making important phone calls and only sparring in-person with a few unremarkable outsiders.
He does, however, make the discovery of the episode: there is no bomb. At least, not on Alex's plane – all the bomb-making supplies are still at the airfield hangar, yet Alex is still flying straight for central London, now with attack helicopters trained on her. There is no real threat to civilians, and the Code September was called in erroneously. For those counting at home, this makes it the second time River has made a costly fuck-up in the field, and Lowden does a great job channeling River's near-panic attack at his mistake. Don't feel too bad, River; you were just being played.
Elsewhere, things escalate pretty swiftly. Pashkin calls an airlift, and Louisa chases him to the roof in a very Die Hard manner. Min's death was just an eventuality of him being in the wrong place at the wrong time, but thankfully Pashkin gets shot before he can escape. Chernitsky tries to kill Roddy, and even though Shirley hops on the train in time to help, they both get predictably overwhelmed in battle and narrowly avoid being killed by lying on the filthy floor of the train bathroom. But where's Chernitsky even heading with a gun and poisoned needle?
We need Nikolai to explain that. The extended confrontation between Lamb and the defector is the highlight of "Old Scores," rich in Cold War, end-of-the-line bitterness, and treachery. It turns out Nikolai had been handling Standish's late husband, Charles Partner, during his many years of treason. Lamb once let it slip that they had a female mole in the field, tipping Partner off that one of three possible agents was undercover in East Germany. The Stasi killed them all brutally, and as a result, the Brits made sure to leak fake intelligence to Partner henceforth.
This ruined Nikolai's KGB reputation, forcing him to defect to Britain. The whole season he feigned ignorance of the broader Russian plots going on, with little interest in what Pashkin and Nevsky got up to – all he cared about was causing an embarrassing scene for Lamb by calling in a fake Code September. It's convoluted, for sure, but it feels like authentic spy fiction; nothing is more espionage-y than bitterness, regret, and petty revenge.
That's not all. As we remember from the cliffhanger reveal at the end of Season 1, River's granddad David (Jonathan Pryce) was heavily involved in Jackson offing Partner – meaning Chernitsky has been sent to see him off. River races to make it in time – but David is packing a trusty shotgun and blows the assassin away at first sight. When armed police arrive, it's clear Jackson has anticipated the attempt on David's life, leaving Nikolai without a single win.
As Jackson walks away from Nikolai committing suicide, we get a flash of regret on the old dog's face – so many peers dead. The slow horses pay respects to their fallen comrade by sneaking a commemorative plaque for Min onto a church wall (there's a great song cue at Min's funeral that Louisa finds too overwhelming to stick around for) before they return to their dreary, mundane lives. Another day saved, not that anyone cares. They'll have to forge their own legacy.
Despite some initial flaws, Season 2 improved on many of Season 1's faults, which now seem more like teething problems. The character dynamics are now tighter, we delved into the modern political intelligence world with less clunkiness, and everyone was decently spotlighted as the crisis escalated. With such a killer closing two episodes, it's only fair to assume next season (which has already been shot?!) will further tighten the walls around our team, pitting them against Taverner's lot. Maybe there'll be a day when Slough House gets vindicated by the higher-ups, but then again, the fact that they don't is why we root for them in the first place.
Slow Horses Seasons 1 and 2 are streaming with all episodes on Apple TV+. Season 3 is expected out in 2023.
---
By
for on December 31st, 2022
More to Love from Telly Visions