By
for on October 5th, 2013
'Sherlock's' Louise Brealey in New Indie Film 'Delicious'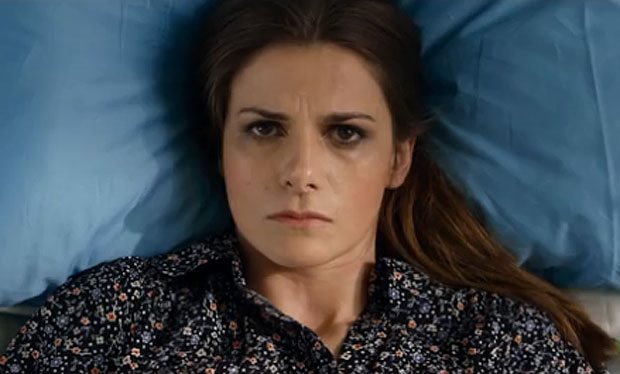 Sherlock
co-stars
Benedict Cumberbatch
and
Martin Freeman
are both so busy with other projects outside of 221b Baker Street that it seems we're constantly hearing that one or the other of them has signed on for something new. (The latest: Cumberbatch
will play a British explorer
and Freeman's
going to Fargo
.) But, the tremendous success of the show's leads often means that the stellar work of the rest of the cast doesn't always get its due recognition.
Take, for example: Louise Brealey. She plays the adorable (adorkable?) Molly Hooper on Sherlock, is also a playwright (!) and seems the most lovely lady imaginable on Twitter. She's also got a new movie coming out, which you probably haven't heard of yet – but that looks thoroughly charming.
Called Delicious, the film follows the story of a young French chef named Jacques (played by Nico Roger), who moves to London in search of his biological father. He takes a job in the kitchen of his number-one suspect, volatile British chef Victor Ellwood (played by Gavin and Stacey's Adrian Scarborough), who seems basically like a slightly less famous version of Gordon Ramsey, in the hopes of finding out more about him. Jacques also develops a relationship with his troubled neighbor Stella (played by Brealey), who has a somewhat difficult relationship with food.  
Jacques takes it upon himself to come up with a meal that will entice Stella to eat and, it would seem, adoreableness ensues. Watch the film's trailer below and see what you think of it: 
Delicious is written and directed by Tammy Riley-Smith, and produced by another Sherlock alum, composer Michael Price.
Sadly, according to the Radio Times, there's no release date for the film as yet. (It's currently doing the festival circuit, attempting to find a distributor.) Keep your fingers crossed that someone picks it up – it looks quite good!
What do you think? Does Delicious look like a movie you'd see? What other sorts of projects would you like to see Louise Brealey take part in in the future?
---
By
for on October 5th, 2013
More to Love from Telly Visions