By
for on September 27th, 2013
'Sherlock's' Martin Freeman to Star in 'Fargo' Adaptation for FX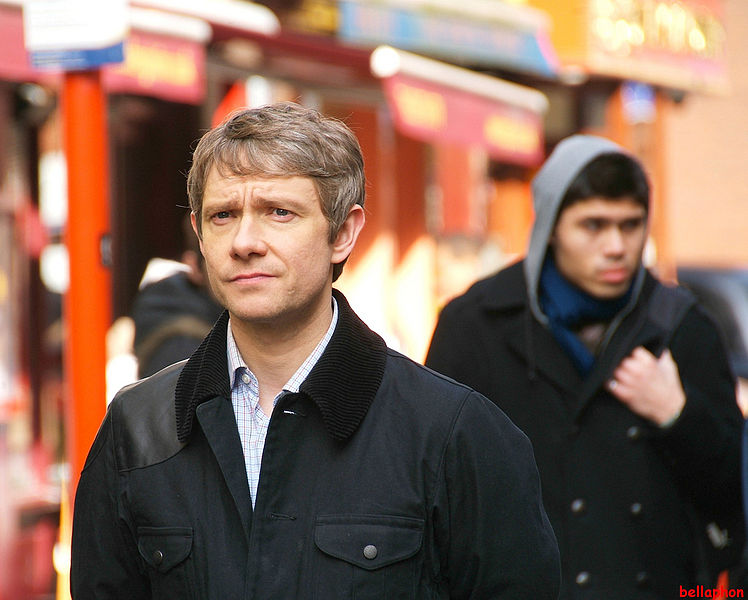 The worldwide success of BBC's mystery series Sherlock has not only done wonders for reinvigorating the modern-day profile of one Sir Arthur Conan Doyle and his works, it's also made bona fide stars out of its two leads Benedict Cumberbatch and Martin Freeman.
Cumberbatch has been busy making all manner of feature films during his Sherlock down time – Star Trek: Into Darkness, The Fifth Estate, 12 Years a Slave, August: Osage  County to name just a few – but Freeman's been pretty locked up playing the titular character in Peter Jackson's The Hobbit trilogy for the past few years.  Thanks to The Hobbit's boffo box office (with two more films still to come), Freeman's also well on his way to becoming a big star in his own right. But, what with being basically forced to spend the last two years filming in New Zealand, he's really not had much of an opportunity to take on many new roles – certainly not at the level of his uber busy Sherlock co-star.  So fans everywhere have basically been wondering what sort of role the BAFTA-winner would take on next.
Well, now we know. 
Freeman has just signed up to star in FX network's upcoming remake of Academy Award-winning film Fargo, says The Hollywood Reporter . The twist? This time the drama is being adapted as a ten episode limited series.  This new Fargo will apparently be "inspired" by the 1996 film and will follow an all-new "true crime" story "with a new case and characters all seeped in the humor, murder and 'Minnesota nice' of the original."
Freeman will play Lester Nygaard, "an insurance salesman who has seen better days. Henpecked by his wife, his life is changed forever when a mysterious stranger comes to town".  It's probably not a coincidence that Freeman's playing a character with a name that's freakishly similar to Jerry Lundegaard, the character that got William H. Macy an Oscar nomination in the film. (The Hollywood Reporter seems to indicate that Freeman's Lester will be based on Macy's Jerry. Which is okay by me.)
 Oscar winner Billy Bob Thornton has already been tapped to star as the aforementioned mysterious stranger, who will be called Lorne Malvo. Malvo is described by FX as a rootless, manipulative man who meets a small town insurance salesman and sets him on a path of destruction.
Production is slated to begin in October, with an eye to a Spring 2014 premiere.
Are you excited about a new role for Freeman? Looking forward to seeing him in a different sort of role from John Watson and Bilbo Baggins?
---
By
for on September 27th, 2013