By
for on July 27th, 2018
Season 3 of 'The Durrells in Corfu' Will Premiere This September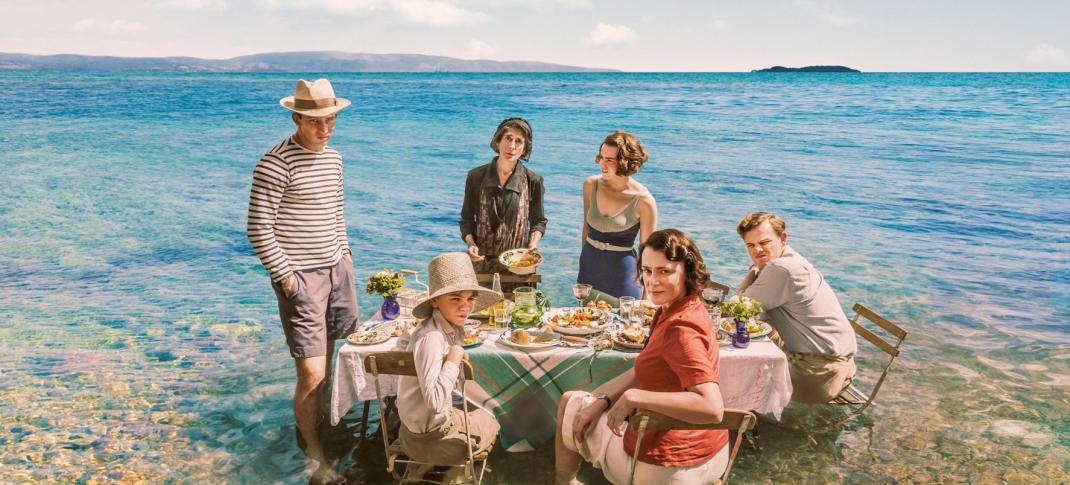 It's official: The highly anticipated third season of family drama The Durrells in Corfu will premiere on PBS' Masterpiece this Fall!
Season 3 will be comprised of eight episodes, and is slated to begin on Sunday, September 30. It'll once again be paired with the return of popular period drama Poldark, making for a full night of great television all around.
Loosely based on conservationist Gerald Durrell's best-selling trio of memoirs, The Durrells in Corfu follows the family's chaotic adventures after a move to the Greek island in the 1930s. Keeley Hawes returns as Durrell family matriarch Louisa, alongside her fictional brood played by Josh O'Connor (Larry), Callum Woodhouse (Leslie), Daisy Waterstone (Margo) and Milo Parker (Gerry).            
Here's what we know so far about Season 3, courtesy of the ITV press site:
Louisa has made the decision to give up searching for love, choosing instead to focus on her family. However, with Larry struggling to write his third novel, Margo in search of a new vocation, Gerry continuing to grow his menagerie and Leslie juggling three different girls, Louisa has her work cut out. With an imminent arrival from her Aunt, Louisa hopes that Hermione will be able to help set her children back on the straight and narrow.
Season 3 aired on U.K. network ITV in the spring of 2018.
We also already know that The Durrells in Corfu will return for a fourth season at some point in 2019. It'll be comprised of six episodes, two down from the series' Season 3 order. That said, there's something great about knowing going into the drama's third season that we won't have to worry about whether we'll get to see more of the story, or that the show will just suddenly end without a satisfying conclusion. (Looking at you, Home Fires.) It won't!
But, before we can start worrying about Season 4, we have to see Season 3 for ourselves. So mark your calendars now, and start making your wishlists for what you'd like to see in the new season now.
(If you need a refresher on everything that happened in Season 2? Well, we have recaps for that.)
Are you excited to head back to Corfu this Fall? Let's discuss in the comments.
---
By
for on July 27th, 2018
More to Love from Telly Visions