By
for on February 8th, 2023
The 'Sanditon' Season 3 Trailer Is Poignant and Romantic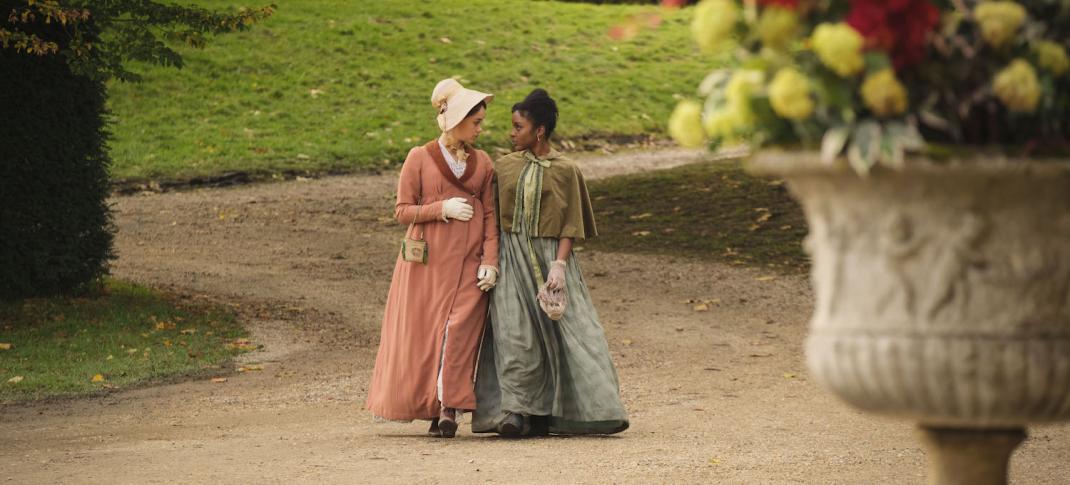 The story of Sanditon has as many plot twists as any good period drama, a road that features multiple dramatic reversals of fortune in the space of just a few years. Though the series initially premiered in the summer of 2019, the show was canceled by U.K. network ITV before it ever aired in America in the winter of 2020 and then revived for an additional pair of seasons by Masterpiece in 2021. It now will officially conclude with Season 3 in the spring of 2023. And while some fans may mourn losing the show a second time in such a short time frame, there's something to be said for allowing the drama to go out on its own terms and craft natural endings for its characters. 
And the series' final season certainly has a lot of ground to cover — Season 2 once again ended with Charlotte miserable and alone as Alexander Colbourne, a wealthy widower for whom she had served as a governess to his niece and daughter, decided they couldn't continue their relationship and fires her because of some nebulous reasons that boil down to him being a tortured romantic type who can't decide what he wants. Charlotte is now engaged to a nice farmer boy from back home. While I don't think any of us expect poor Ralph to be her happily ever after, Sanditon will have to earn her seemingly inevitable reunion with Colbourne.
And then there's Georgiana, a wealthy heiress continually targeted by scammers and fortune hunters who are much more interested in her money than her heart. Will she manage to find real love in this final season as well? Or reunite with the mother she's just learned is still alive?
The trailer for Sanditon's third season doesn't offer concrete answers to any of those questions, but it sure has a lot of angsty vibes. Those longing stares! The open pining! The random advice from third parties about choosing love above all! We love to see it. 
The synopsis for the final season is predictably vague. 
The third and final season returns viewers to the seaside resort of Sanditon for the conclusion of Charlotte and Georgiana's stories. Drama, laughter and romance are all in store for the ensemble of new and returning characters.
Returning for Season 3 are Rose Williams as Charlotte Heywood, Crystal Clarke as Georgiana Lambe, Ben Lloyd Hughes as Colbourne, Kris Marshall as Tom Parker, Kate Ashfield as Mary Parker, Anne Reid as Lady Denham, Jack Fox as Edward Denham, Turlogh Convery as Arthur Parker, Sophie Winkleman as Lady Susan and Cai Brigen as Charlotte's rural fiancee Ralph.
A handful of new faces will arrive by the seaside for the show's final season. Liam Garrigan (Domina) will play Colbourne's brother Samuel. James Bolum (New Tricks) plays curmudgeonly investor Rowleigh Price, and Emma Fielding (Van der Valk) plays Lady Montrose, head of a financially strapped family determined to see her children marry well. Alice Orr-Ewing (This is Going to Hurt) is her daughter Lydia, and Edward Davis (Emma) is her son Lord Henry, who, for their own reasons, aren't particularly interested in finding romantic partners. 
Sanditon Season 3 will premiere on Sunday, March 19, 2023. Seasons 1 and 2 are currently available to stream on PBS Passport. 
Stream Now
Sanditon
The fan-favorite drama inspired by Jane Austen's final, unfinished novel.
Image
---
By
for on February 8th, 2023
More to Love from Telly Visions