By
for on May 6th, 2021
Masterpiece Brings Back 'Sanditon,' Renews Show For Two New Seasons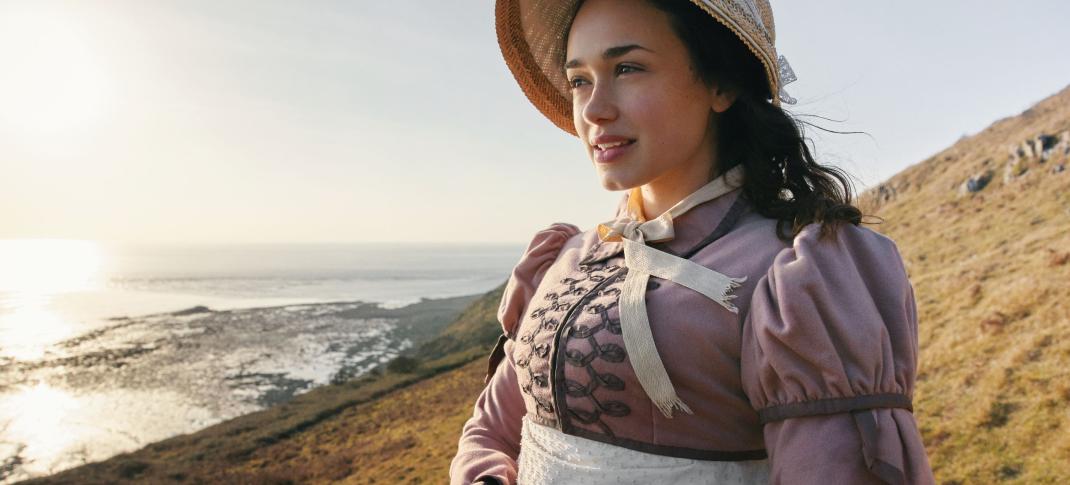 When it was announced Andrew Davies was taking on Sanditon, the final, unfinished novel written by Jane Austen, there were high hopes around the Janite fandom. Davies, whose 1995 Pride & Prejudice is still considered the gold standard, had worked on four adaptations of Austen's six famous novels, including Sense & Sensibility, Northanger Abbey, and Emma. But the series didn't capture the hoped-for ratings in the U.K., and it was canceled before the series even made it to America. Fans hoped Masterpiece might step in and rescue the series, but it too quietly passed after the show's run in early 2020.
But some projects will not go down without a fight. The Sanditon fandom, for example, has been relentless in its push to bring the show back after its cliffhanger ending that left everyone unsatisfied. The #SaveSanditon hashtag has been following Jane Austen projects around the web, and even other streamers looking for content possibilities have done some testing of the waters on Twitter.
Well, it seems Masterpiece has heard the fandom and has decided to commit. The PBS production has teamed up with BritBox UK to revive the series for not one but two more seasons. Andrew Davies will be back to write "several" episodes and producer, alongside Ripper Street's Justin Young, who will take the lead writer and executive producer role. Moreover, ITV will also be in the game and air the series on its linear channel following the premiere window on BritBox UK.
Break out your bathing suits and bonnets… we're heading back to the finest seaside resort! #SanditonPBS WILL RETURN for a second AND third season. Read more here: https://t.co/s09Rf1HLfv pic.twitter.com/OQqJmP6y6R

— MASTERPIECE | PBS (@masterpiecepbs) May 6, 2021
The current synopsis for the new season is as follows:
After fans were left hanging in suspense by the first season's finale and clamoring for more, the drama will continue to follow the high-spirited and independent heroine Charlotte Heywood (Rose Williams, Curfew) as she returns to the picturesque coastal resort of Sanditon. Charlotte's journey is one thread of an intricate tapestry of compelling stories full of intrigue, excitement, and romance. Against the backdrop of beautiful vistas, familiar faces return, and new inhabitants are introduced — all of whom will be having adventures as joyous and surprising as the seaside town itself.
Masterpiece executive producer Susanne Simpson declared herself thrilled to bring back the show. "We are absolutely delighted to announce a second and third season of Sanditon, a show that has inspired such a passionate and devoted fan base. Audiences can expect romance, humor, and plenty of twists and turns in these new seasons of Sanditon." ITV's Head of Drama, Polly Hill, also said she was glad to have found a path for the show to return:
"I'm so glad that the success of Sanditon in the U.S. has paved the way for its return and for ITV to continue on this wonderful journey. We know there are many loyal fans of the show in the U.K. that will be delighted to see its return and that we were able to find a way to bring it back."
No cast has been announced as of yet other than Rose Williams returning as Charlotte Haywood. (No, not even Theo James.) Filming is expected to begin later this year in and around Bristol.
No date for Sanditon's return has been set as of yet on PBS, but I'd hazard a guess for fall of 2022 or winter 2023.
---
By
for on May 6th, 2021
More to Love from Telly Visions