By
for on April 3rd, 2023
'Doctor Who' Adds 'Drag Race' Star to the Growing Constellation of Season 14 Cast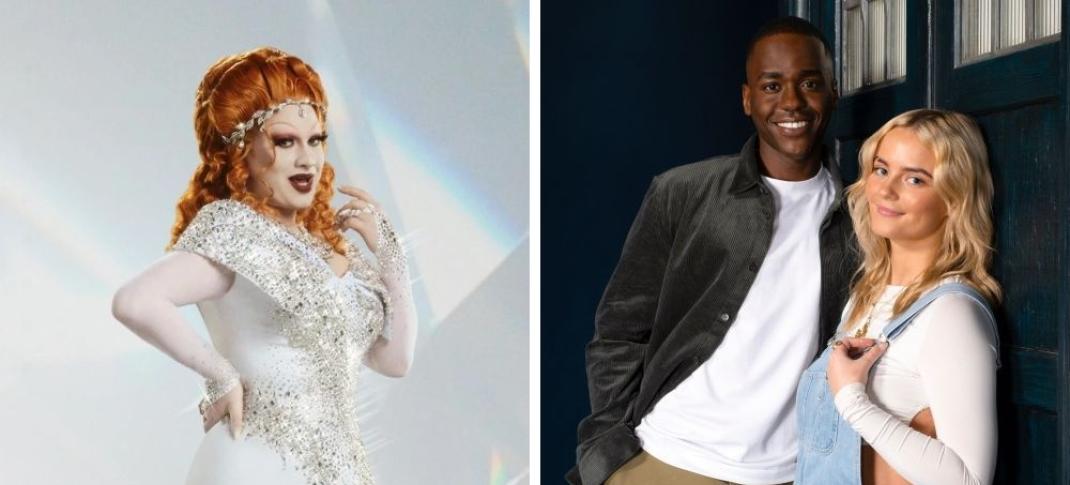 It's Monsoon season in the Whoniverse! Award-winning actress and "Queen of All Queens" Jinkx Monsoon will have a major role in Season 14 of Doctor Who. Jinkx rose to fame on RuPaul's Drag Race, where she took the crown on Season 5 and All Stars Season 7. In addition to her career as a drag queen, Jinkx is also an actor and singer, entering the world of Doctor Who fresh off a lauded run as Matron 'Mama' Morton in Chicago on Broadway.
Speaking about Jinkx, Doctor Who showrunner Russell T Davies said, "In a galaxy of comets and supernovas, here comes the biggest star of all. Jinkx Monsoon is on a collision course with the TARDIS, and Doctor Who will never be the same again!"
Jinkx is a Drag Race fan favorite known for her big heart, sharp wit, and for being a champion of outcasts of all stripes, making her a perfect addition to the Doctor Who family.
On joining the show, Jinkx said, "I'm honored, thrilled, and utterly excited to join Doctor Who! Russell T Davies is a visionary and a brilliant writer — I can't wait to get into the weeds with him and the crew! I hope there's room in the TARDIS for my luggage."
Jinkx is joining a Doctor Who cast that is already delightfully queer. So far, the second Davies era will feature gay icon Neil Patrick Harris and trans actress Yasmin Finney in the 60th Anniversary Specials, followed by Pete MacHale, the show's first trans man in a yet-unnamed role in Season 14. Not to mention forthcoming Doctor Ncuti Gatwa, who has not publicly discussed his sexuality but is known for playing a gay character on Sex Education.
Now the speculation begins as to what role Jinkx will play. Avid followers of Who casting news will know that guest star announcements are often met with whispers of one name: the Rani. The Rani is the Doctor's most fabulous Time Lady nemesis, played onscreen by Kate O'Mara in two stories in 1985 and 1987. Despite fans' repeated hopes and rumors, the Rani has never appeared in modern Doctor Who, so we won't be holding our breath. Regardless of what character Jinkx plays, she will no doubt bring her trademark energy and humor to the role. 
Doctor Who will return in November with three specials commemorating the show's 60th anniversary, followed by Season 14, likely to air in early 2024, starring Ncuti Gatwa as the Doctor.
---
By
for on April 3rd, 2023
More to Love from Telly Visions