By
for on March 3rd, 2021
Rose Leslie and Theo James to Star in Steven Moffat's 'The Time Traveler's Wife'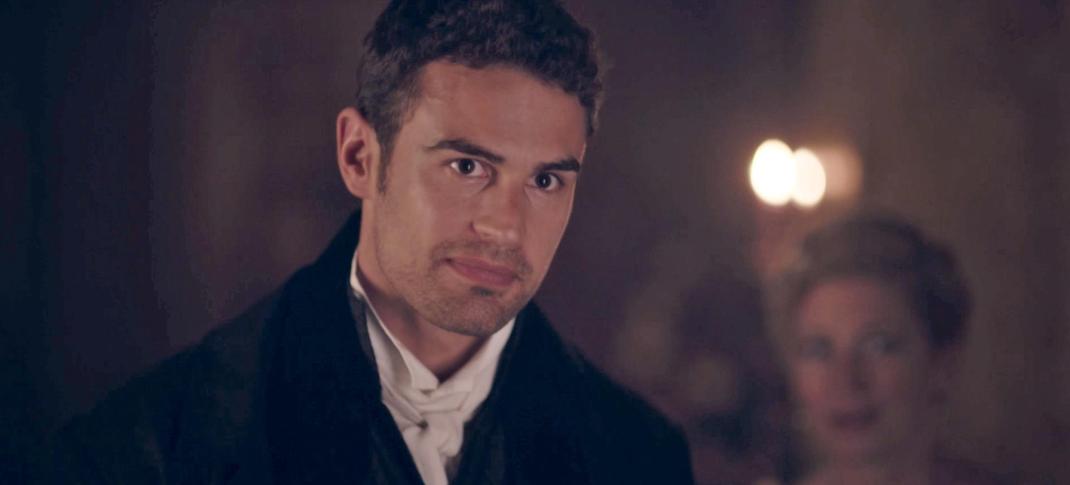 Sanditon's Theo James and Game of Thrones' Rose Leslie have been tapped to star in Steven Moffat's upcoming adaptation of the bestselling novel The Time Traveler's Wife.
The series, which is being produced by HBO, will reunite two actors who both appeared in the first season of megahit period drama Downton Abbey - James played Kemal Pamuk, Lady Mary's unfortunate paramour who died in her bed, while Leslie played housemaid Gwen Dawson, who dreamed of a life with more meaning than tidying up after the Crawleys.
James most recently starred in the Jane Austen adaptation Sanditon, which was unceremoniously canceled after just a single season. Leslie, for her part, just wrapped up a three-year run on CBS All Access drama The Good Fight. Unfortunately for Sanditon fans, James' casting here likely puts a bullet in those rumors that a revival of the Austen series was secretly in the works, but he and Leslie are poised to tell an even more heartwrenching romantic tale here.
Based on the bestselling novel by Audrey Niffenegger, bestselling novel, this magical love story follows the relationship of Henry and Claire, a couple whose marriage faces a unique problem - Henry suffers from a unique genetic condition that causes him to bounce back and forth through time. Subsequently, the pair comes at their relationship from two different directions, and the resulting shifting storylines are simultaneously frustrating, heartbreaking, and extremely emotional.
If you're familiar at all with Moffat's time on Doctor Who this is much the same principle that the writer built the Eleventh Doctor's relationship with River Song around, two people attempting to build a maintain a relationship when their experiences of that same relationship are wildly different. (And occasionally wildly inappropriate - Henry meets Clare when she's just six years old and he's in his mid-thirties. And it's...well, sometimes it's real weird.) 
Moffat himself is apparently a big fan of the novel and has been since its release. According to a story that he told The Hollywood Reporter when he became attached to the series back in 2018, the book had an influence on one of his most famous Doctor Who episodes, Season 2's "The Girl in the Fireplace."
I read Audrey Niffenegger's The Time Traveler's Wife many years ago, and I fell in love with it. In fact, I wrote a Doctor Who episode called 'The Girl in the Fireplace' as a direct response to it. When, in her next novel, Audrey had a character watching that very episode, I realized she was probably on to me. All these years later, the chance to adapt the novel itself, is a dream come true. The brave new world of long-form television is now ready for this kind of depth and complexity. It's a story of happy ever after — but not necessarily in that order.
Niffenegger's novel was adapted into a feature film in 2009 starring Rachel McAdams and Eric Bana. (It was...generally mediocre, despite its two appealing leads.) The Time Traveler's Wife will likely fare much better as a limited series on a prestige cable network, where the necessary time and care can be spent on its complicated story. At least, that's what those of us who loved the book are all hoping, anyway.
There's no word yet on when production will begin or how soon we might expect to see this series on the air. Given that this casting announcement comes a bit over two years after The Time Traveler's Wife was given a straight-to-series order by HBO, it's clearly a project that's been taking its time coming together. But that's not necessarily a bad thing, and may ultimately end producing a better product in the end. We'll have to wait and see.
Are you looking forward to The Time Traveler's Wife? Why or why not? Let's discuss in the comments.
---
By
for on March 3rd, 2021