By
for on April 7th, 2022
The 'Ridley Road' Trailer Brings a New Fight Against Fascism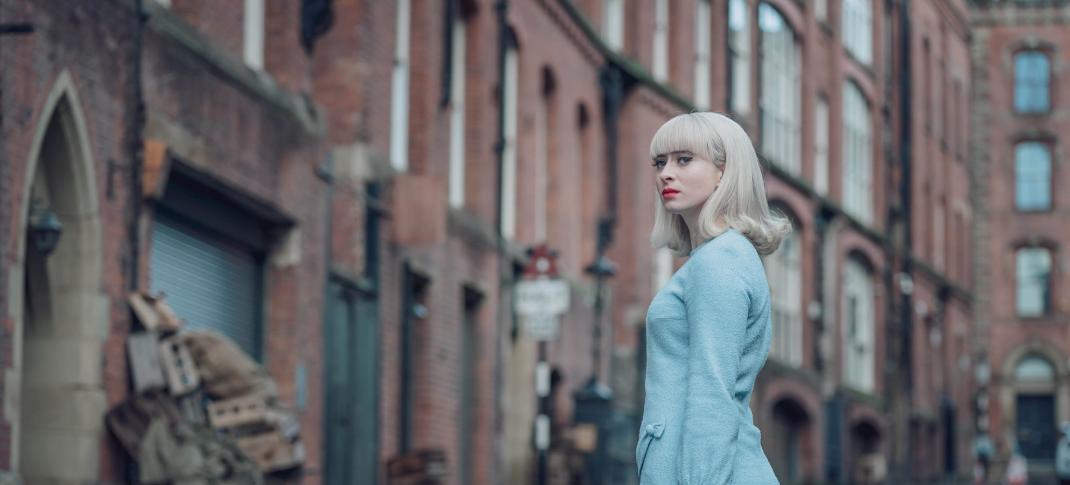 For a long time, Masterpiece offerings on PBS could be classified into three categories: lush period pieces, contemporary dramas, and mystery series. But recently, the anthology program has started branching out into genres that aren't generally in its wheelhouse. For example, Around The World In 80 Days was an old fashion action-adventure series; COBRA and Roadkill were political satires. The upcoming Ridley Road is also something that's not typically part of the Masterpiece brand: a period piece suspense thriller.
Thrillers are usually lumped under mysteries, but there are no mysteries about who the bad guys are in Ridley Road. The new series stars Agnes O'Casey as Vivien Epstein, a girl from Manchester who goes undercover into the 1960s NeoNazi movement in the U.K. Though the story is fictionalized, the historical context is accurate. Vivien meets the real-life figures of Colin Jordan (Rory Kinnear), leader of the British Neo-Nazi Movement, and American Nazi leader George Lincoln Rockwell (Stephen Hogan).
Ridley Road is currently filed under drama, and the focus of the original trailer was on the romance that drives Vivien to run away from her sheltered life in a traditional suburban Manchester Jewish family. Faced with an arranged marriage with a local boy from a neighboring Jewish family, she runs away to London to discover why her secret boyfriend, Jack Morris (Tom Varey), has disappeared. She goes undercover in the "62 Group" only to find he is already covertly stationed there. But the new trailer suggests the series is far less romantic-minded and Vivien's games far more dangerous than she expected. 
Here's the series synopsis:
Set against the backdrop of a swinging sixties London we haven't seen: an East End world where far-right fascism is on the rise. When Vivien Epstein follows her lover into danger, and he is caught between life and death, she finds herself going undercover with the fascists, not only for him but for the sake of her country.
O'Casey and Varey won't just be joined by high-profile actors like Rory Kinnear (Years & Years) and Stephen Hogan (The Tudors). Other co-stars include Eddie Marsan (Jonathan Strange & Mr. Norrell), Will Keen (His Dark Materials), Samantha Spiro (Game of Thrones), Tracy-Ann Oberman (Grantchester), Julia Krynke (Line of Duty), Rita Tushingham (The Responder), and Allan Corduner (The Collection). 
The four-episode series debuted in the U.K. back in October 2021, where it aired in the same hour-long weekly format American viewers will get. Reviews were mixed, with The Independent praising the series for the historical accuracy of the background and the licenses it takes with its fictionalized stories. But The Guardian was less impressed, calling the show "paper thin" and a missed opportunity to properly explore the real stories from a period where British Nationalism became a driving force, a time mostly swept under the rug of history.
Ridley Road will debut on most PBS stations and stream on PBS Passport with all four episodes starting on Sunday, May 1, 2022, at 9 p.m. ET. As always, check your local listings.   
---
By
for on April 7th, 2022