By
for on June 7th, 2014
Preview 'Vicious' Starring Ian McKellen and Derek Jacobi, Premiering on PBS June 29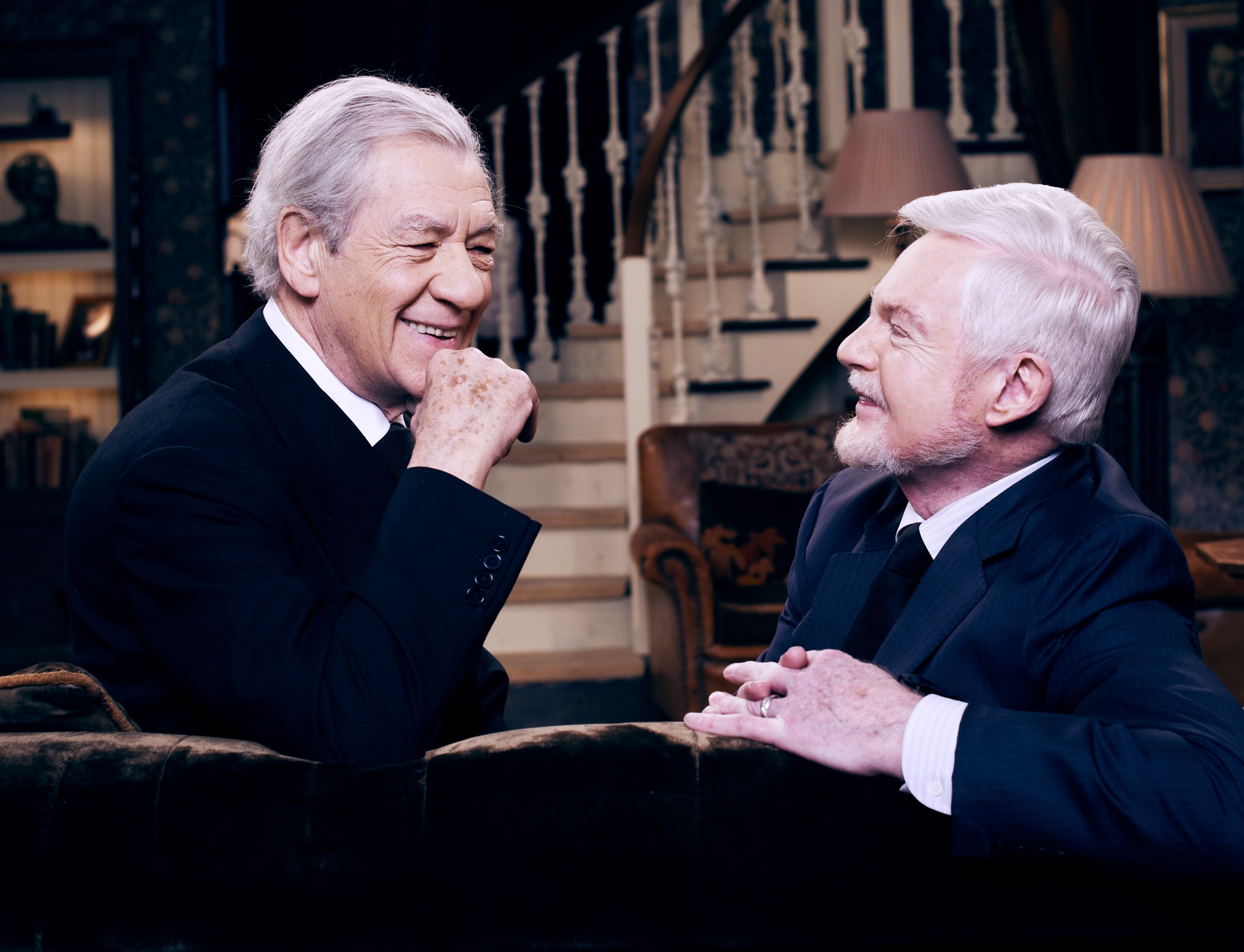 Gay comedy Vicious – starring acting legends Sir Ian McKellen and Sir Derek Jacobi – will premiere on PBS stations nationwide beginning June 29.
McKellen and Jacobi play elderly gay couple Freddie and Stuart, who've been living together in a small central London flat for nearly fifty years. Their co-dependent relationship is largely focused around the two of them sniping at one another and walking the dog, but the two love each other deeply. Their lives are turned upside down by the arrival of a new upstairs neighbor named Ash, played by Game of Thrones' Iwan Rheon. Ostensibly, this will be a much less psychotic character than the one he plays in Westeros.
The sitcom aired in the UK last year, and its addition to the PBS roster marks a rather exciting foray into comedy for the network's national Sunday night schedule which, I think it's safe to say, is something we all hope continues into the future.
The first US trailer for the Vicious premiere at the end of the month has been released and, in an extremely pleasant surprise, it actually features different footage than the bits featured in the ITV promo last year. Huzzah. 
Watch for yourselves below:
Honestly, they might as well call this show I Am There For Ian McKellen, because that's basically what it is as far as I'm concerned. I'd pretty much watch him in anything. (He's been a particular favorite actor of mine for years and years.)
Anyway, Vicious has already been renewed for a second season in the UK by ITV, though when that might actually happen is anyone's guess. The show's stars are fairly busy filming other things – Jacobi's signed on for a third season of Last Tango in Halifax and McKellen has spent the past six months on Broadway and is gearing up to shoot a movie about Sherlock Holmes. But, here's hoping for sooner rather than later.
Are you planning to give Vicious a try?
---
By
for on June 7th, 2014