By
for on February 2nd, 2018
Chase Away the Winter Blahs by Streaming These Notable British Sitcoms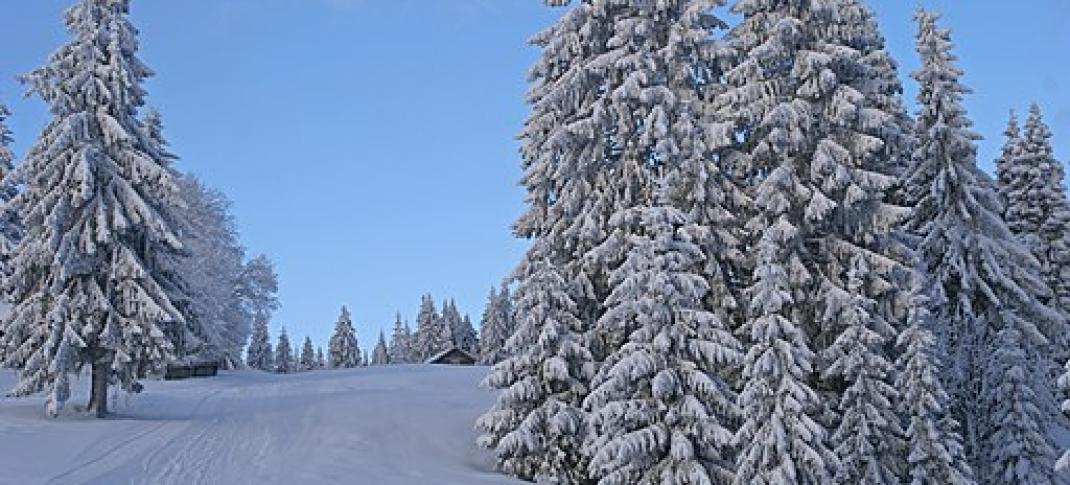 In the depths of winter, things can seem rather bleak and boring. I find the best way to fight the cold weather blahs is a good dose of British comedy. Sitcoms are a great antidote because they are short, efficient at lifting spirits and they're brimming with chuckles and the occasional guffaw.
In aid of the communal mental health of British TV fans, I've compiled a list of stream-able UK comedy series. Each is celebrating an anniversary of sorts in 2018 and with this sort of variety you should be able to find one to suit your sense of humor. If you're unfamiliar with a particular show, test out the clips and see what tickles your fancy.
Premise: Freddie and Stuart are a bickering, elderly gay couple who have been together for fifty years. The show examines their long-lasting love/hate relationship as well as introducing us to their quirky band of friends and family.
Debut: First aired five years ago in April 29, 2013 on ITV. Also aired by many PBS affiliates starting in 2014.
Series Length: 14 episodes (2 series and a holiday finale in 2016)
Cast: Derek Jacobi, Ian McKellen, Frances de la Tour and Iwan Rheon
Tone: Simultaneously retro and edgy.
Where Can I Watch It? WETA/PBS Passport and Amazon Prime
Premise: Four comprehensive school misfits band together to suffer the common (and very embarrassing) misadventures of being far-from-popular teenagers.
Debut: E4 series first broadcast ten years ago on May 1, 2008. It originally aired in the States on BBC America.
Series Length: 18 episodes (3 series), 2008 - 2010
Cast: Simon Bird, Joe Thomas, James Buckley, Blake Harrison and Greg Davies
Awards: Won the BAFTA Audience Award in 2010
Tone: Irreverently awkward, slightly off-color with some slapstick
Where Can I Watch It? Hulu, Amazon Prime and Netflix (which also has the two cinematic films that followed the series).
Premise: Uptight Mark and slacker Jez are a pair of socially dysfunctional flat mates with little else in common. The show features frequent point of view shots (thus the title) and voiceovers to express Mark and Jez's embarrassing inner thoughts.
Debut: Channel 4 aired the first episode fifteen years ago on September 19, 2003.
Series Length: 54 episodes (9 series between 2003 and 2015)
Cast: Robert Webb, David Mitchell, Olivia Colman, Matt King and Paterson Joseph
Awards:  Won the Best Situation Comedy BAFTA in 2008
Tone: Dark and cringeworthy
Where Can I Watch It? Hulu and Amazon Prime
Royle Family
Premise: The Royles are an average, if not a bit slobbish, working-class family living in the North of England. We get a window into their very ordinary lives as they chat, argue and celebrate around the telly.
Debut: Began at BBC Two with the first episode broadcast twenty years ago on September 14, 1998. The show was promoted to BBC One for the second series.
Series Length: 25 episodes (3 series), 1998 - 2012.  Includes a number of stand-alone Xmas specials with consistently high viewership.
Cast: Ricky Tomlinson, Sue Johnston, Caroline Aherne, Ralf Little and Craig Cash
Awards: Won Best Situation Comedy BAFTAs in 2000 and 2007
Tone: Minimalistic, character-driven, sometimes surprisingly poignant
Where Can I Watch It? Netflix
Premise: Following a radiation leak aboard the space ship Red Dwarf, technician Dave Lister was protected for 3 million years in suspended animation. Now he's awake and the last living human, but he's not quite alone. He travels with the hologram of his workmate Rimmer, a descendant of his own pet cat and an android named Kryten. Will they get back to Earth or drift in space for eternity?
Debut: The BBC Two sitcom debuted thirty years ago on February 15, 1988.
Series Length: 73 episodes (12 series so far). Red Dwarf ran eight series from 1988 to 1999 with the BBC. After a decade long hiatus, it was brought back by a digital cable channel called Dave where it has continued from 2009 to the most recent series which aired in October of 2017.
Cast: Chris Barrie, Craig Charles, Danny John-Jules and Robert Llewellyn
Awards: Won a Popular Arts International Emmy Award in 1994 for the episode, "Gunmen Of The Apocalypse"
Tone: Sci-fi comedy
Where Can I Watch It? Britbox
Premise: English history seen through the decreasing fortunes and increasing cynical opportunism of the Blackadder dynasty. The tale begins in the 1400s, with Edmund Plantagenat, alias 'The Black Adder', the cowardly, conniving son of King Richard IV. In subsequent series we meet Blackadder ancestors from the Elizabethan, Regency and WWI eras.
Debut: BBC One introduced the first Blackadder thirty-five years ago on June 15th 1983.
Series Details: 26 episodes (4 series and 2 holiday specials), 1983 - 2000.
Cast: Rowan Atkinson, Tony Robinson, Tim McInnerny, Hugh Laurie, Miranda Richardson, and Stephen Fry
Awards: Received BAFTAs for Best Comedy Series in 1988 and 1990
Tone: Period comedy, with Blackadder Goes Forth being darker than the previous series.
Where Can I Watch It? Britbox and Hulu
---
By
for on February 2nd, 2018
More to Love from Telly Visions