By
for on December 22nd, 2015
Preview the New BBC Adaptation of Agatha Christie's 'And Then There Were None'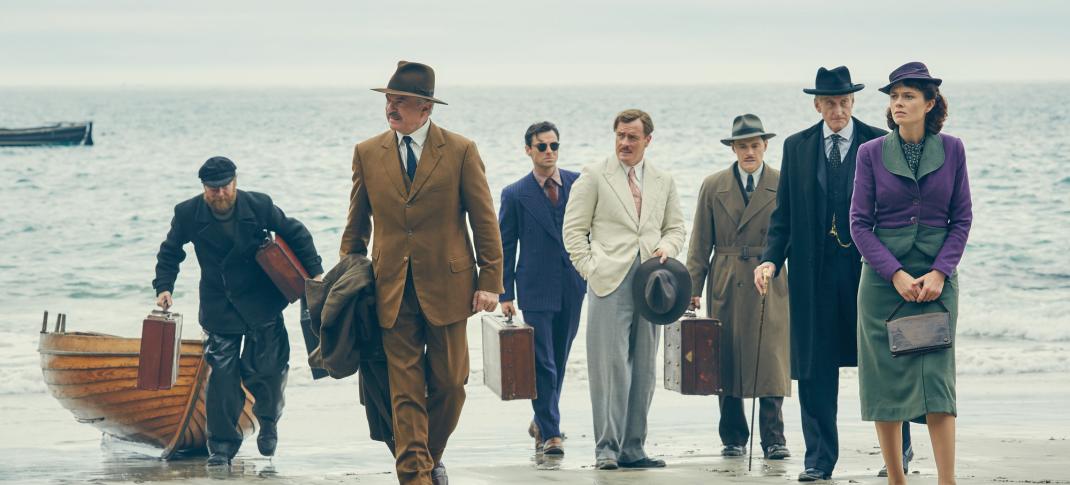 The BBC is set to debut a brand new television adaptation of Agatha Christie's most popular work, And Then There Were None, this holiday season.
The new drama, produced as part of a celebration of Christie's 125th birthday will feature an illustrious, all-star ensemble cast that includes Aidan Turner, Charles Dance, Miranda Richardson, Anna Maxwell Martin, Douglas Booth, Burn Gorman, Sam Neill, Toby Stephens and more. (Wow!)
And Then There Were None is the best-selling crime novel of all time, with 100 million copies sold worldwide. It is set in 1939, as England teeters on the brink of war, and follows the story of ten strangers with dubious pasts who are lured to Soldier Island, an isolated rock near the southern Devon coast. Cut off from the mainland, the travelers learn that their host is mysteriously absent and that they are each accused of a terrible crime.  As members of their party start to die mysteriously, the survivors realize that they may be harboring a murderer amongst their number.
Dun dun dunnnn….
Watch the (rather ominous looking) trailer for yourself below: 
The three-part series is scheduled to begin on Boxing Day in the UK, and will air in the US on Lifetime at some to-be-determined point in early 2016. (Between this and the new War and Peace, Lifetime is kind of getting into this British television thing, huh? I'm into it though – I'm generally all for anything that brings more great programming across the pond.)
Thoughts on And Then There Were None? Does it sound like something you'd watch? 
---
By
for on December 22nd, 2015
More to Love from Telly Visions