By
for on October 3rd, 2016
Telly Tour of the UK Episode 1: The South West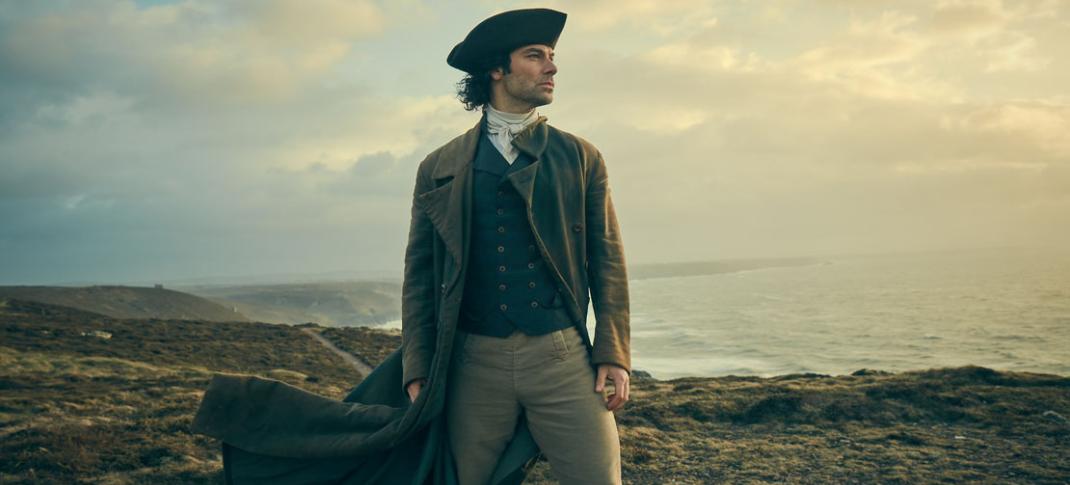 Do you dream of taking a grand tour of the United Kingdom? I know I've had my itinerary set for some years now! Alas I haven't been able to scrape together the cash necessary to take this trip of a lifetime. So for the time being I've had to make do with virtual travel via the telly.
With the help my computer and a few streaming services, I've visited all corners of Great Britain and Northern Ireland. Then recently I occurred to me; why not bring you all along with me as I traverse this island which enchants us so? This new series of posts is my attempt to act as a less of a tour guide and more of an advisor who will steer you towards shows that highlight the natural beauty, history, landmarks and cultural diversity of all the regions of the UK.
We begin with the South West of England which is the largest in area of the nine official regions of England. It is predominantly rural, spotted with small towns and villages. There are seven counties – Somerset, Devon, Dorset, Gloucestershire, Wiltshire, Cornwall and Bristol (which is also the largest city). Other notable cities are Bath, Exeter, Gloucester, Plymouth, Salisbury and Weymouth.
The South West is home to two national parks, Dartmoor and Exmoor, and several World Heritage Sites including Stonehenge, the Jurassic Coast and the city of Bath. The famed Glastonbury Music Festival takes place annually in local farmer's field in Somerset.
Notable natives from this region are architect Christopher Wren and authors including Thomas Hardy and Agatha Christie. Archibald Leach (aka Cary Grant) was born in the West Country. Present day performers from the area include Stephen Merchant, Bill Bailey, Miranda Hart, and Kristin Scott Thomas. John Cleese is from the region as well and his classic sitcom Fawlty Towers was set in in the South West resort town of Torquay. However it was filmed in London and on location in the South East of England.
Now that you've got your bearings, let's take a look at the landscapes and characters of the South West.
Agatha Raisin (Sky 1)
Setting: Carsley, a fictional Cotswolds village (FYI: The Cotswolds actually straddle three regions of the UK; however, the largest percentage can be found in the South West.)
Actual Locations: Shot at Bristol sites such as the Cumberland Basin, Colston Hall, The Clifton Club and Ashton Court. In Wiltshire filming locations included The Green in Biddestone and the Carpenter's Arms Pub and Church Street in Lacock.
Cast: Ashley Jensen, Katy Wix, Mathew Horne, Jamie Glover, Matt McCooey
Where to watch: Acorn TV or Amazon Instant Video with an Acorn subscription
And Then There Were None (BBC)
Setting: Fictional Solider Island off the South Devon Coast in the late 1930's
Actual Locations: In Cornwall - Newquay, Mullion Island and Cove and Kynance Cove, Lizard. Train scenes were filmed at the South Devon Railway.
Cast: Charles Dance, Aidan Turner, Miranda Richardson, Sam Neill, Toby Stephens
Where to watch: Originally aired in the US on Lifetime network; now available to stream on Acorn TV or Amazon Instant Video with Acorn subscription
Being Human (BBC)
Setting: Bristol (Series 1 and 2)
Actual Locations: Filmed in Bristol and features views of Clifton Suspension Bridge and Clifton Village. The trio's house is located in Totterdown, Bristol and the scenes of Mitchell and George at work were filmed in and around Bristol General Hospital.
Cast: Russell Tovey, Lenora Crichlow, Aidan Turner, Jason Watkins, Sinead Keenan
Where to watch: Hulu and Netflix have all 5 series on offer.
Broadchurch (ITV)
Setting: The fictional, close-knit seaside town of Broadchurch
Actual Location: Most of the show is filmed in Dorset along the breathtaking Jurassic Coast. The town of West Bay is home base and features not only the dramatic cliffs and beach, but the location for the newspaper office, exterior of the police station and DI Hardy's riverfront cottage.
Cast: David Tennant, Olivia Colman, Jodie Whittaker, Andrew Buchan, Arthur Darvill
Where to watch: Netflix
Doc Martin (ITV)
Setting: The fictional village of Portwenn
Actual Locations: Port Isaac and environs including a local school, hospital, and a nearby farm's converted barn used for interior shots including Dr. Ellingham's surgery. Apparently the area does a brisk tourism trade as fans of the show flock to see the narrow, winding streets lined with traditional Cornish cottages and houses as well as the breathtaking blue-green water of the town's harbor.
Cast: Martin Clunes, Caroline Catz, Ian McNeice, Stephanie Cole, Eileen Atkins
Where to watch: Just about every streaming service has some of this popular series available – Hulu, Netflix, Acorn TV and Amazon Instant Video with an Acorn subscription. Of course you can also check your local PBS station schedule as well.
Poldark (BBC)
Setting: Fictional Nampara Valley, Cornwall in the late 18th century
Actual Locations: Present day Truro was judged too modern to pass for the middle Georgian period, so the nearby towns of Corsham in Wiltshire and Cornish port Charlestown acted as stand-ins. A few of Cornwall's historical mines were used to represent the exteriors of the mines in Poldark, including Wheal Owles mine (used for Wheal Leisure). Chavenage House, in the county of Gloucestershire, represents Elizabeth and Francis' residence of Trenwith. Porthgwarra Cove near Land's End is featured when Ross takes his little dip in the sea and again later when the miners' families come out to harvest a haul of sardines.
Cast: Aidan Turner (yes, again!), Eleanor Tomlinson, Heida Reed, Jack Farthing Phil Davis
Where to watch: Series 2 is currently airing on PBS' Masterpiece. Series 1 can be streamed on Amazon Instant Video. Or if you want to see how the original 1975 Poldark series compares, it's waiting for you over at Acorn TV and it was filmed all over Cornwall too!
I hope you enjoyed our excursion across the South West of England. I've given you a taste of different eras and backdrops. Please tell us about the sights you'd most like to see in person. There are plenty more TV shows (and films) that I didn't have space to mention so, of course, please share your favorites with us as well. 
---
By
for on October 3rd, 2016
More to Love from Telly Visions