By
for on May 8th, 2018
'Poldark' Officially Confirmed for Season 5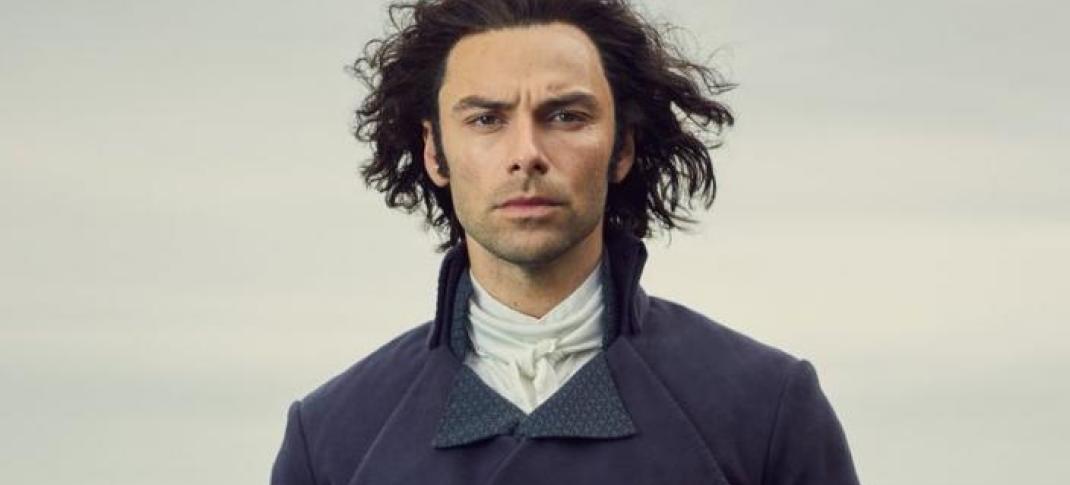 Though we don't know when we'll see Poldark Season 4 just yet, fans of the popular period drama can rest easy. The popular period already been officially renewed for a fifth season!
The news was announced at last week's BFI premiere in London, which featured a screening of Season 4's first episode and a Q&A with some of the series' cast. (Just think about all those lucky people in attendance!) The announcement was made by star Eleanor Tomlinson. Though she couldn't attend the premiere screening herself, thanks to her current filming duties on upcoming BBC drama War of the Worlds, she nevertheless sent along a message for the fans assembled, which included the official news of Season 5.
Watch for yourselves below:
#Poldark fans, @ETomlinson has some exciting news from tonight's screening of S4 episode 1. You don't want to miss this announcement! pic.twitter.com/2IoyL4p8Cu

— Official Poldark (@PoldarkTV) May 2, 2018
Poldark Season 4 will pick up where Season 3 left off, covering the last third of Winston Graham's novel The Four Swans, before tackling the seventh book in the Poldark series, The Angry Tide. That story will continue up until Christmas of 1799. The next Poldark novel, The Stranger from the Sea, jumps forward in time by about a decade. This will serve as the starting point for Season 5, which is widely rumored to be the show's last. (Sad as that would be, it makes a certain amount of sense, since any Season 6 would likely involve both aging makeup and contract renegotiations for its main stars. But, there's been on confirmation either way on that issue, so keep the hope alive, y'all.)
If you want some more details about what we're likely to Season 4, we've rounded up what we know so far right here.
Thank you to everyone who made it to tonight's screening of ep 1 series 4 of #Poldark! We hope you enjoyed it and the Q&A pic.twitter.com/YXPVQU886T

— Mammoth Screen (@mammothscreen) May 2, 2018
Per the Radio Times, Season 4 is likely to air in early summer in the U.K., which probably means a fall broadcast for us here in the U.S. That's an educated guess on my part and – let me stress this – in no way officially confirmed, but it makes sense. It's basically the same schedule Season 3 had last year, and that seemed to work out pretty well for everyone involved. Plus, Masterpiece already has Endeavour Season 5 slotted in for that early June, and its run will most likely be followed by PBS stations' annual summer pledge drive. A Fall premiere for Season 5 feels pretty spot on, IMO. 
Are you excited to get confirmation about Season 5 so early on? (I mean, Season 4 hasn't aired anywhere yet!) Or does it make you anxious that it could be the show's last?
Speculate away about Poldark's future – and what you think we might see in the new season – in the comments.
---
By
for on May 8th, 2018