By
for on August 7th, 2017
Aidan Turner Hints 'Poldark' Could Conclude After Season 5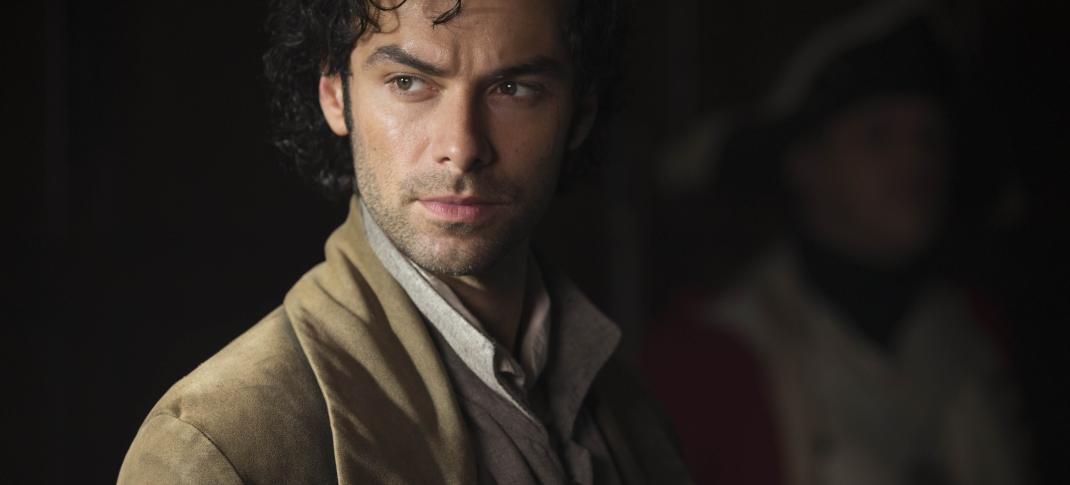 Enjoy Poldark while you can, folks, because the period drama's days could be numbered.  Star Aidan Turner indicated that the popular series might not continue past its (as yet still-unconfirmed) fifth season.
During an interview with WWD, Turner was asked about how long he thought the show might run. His answer indicated that the period drama definitely has an end date on the horizon.  (Granted, that horizon is a ways away at present. But, still.)
FYI: The whole interview is actually pretty great, and worth a look on its own. But the money quote about Poldark's potential future is below.
I think we run out of things to do after series 5, I think that would be our last one. Four was green-lit, five hasn't been yet, and it wouldn't be fair of me to green light it, but it's probably looking like it may happen.

 
This isn't the first time this "the series will end after five seasons" rumor has come up, either. The Radio Times reported something similar back in May. (Of course, the BBC declined to comment on it at the time.) But it feels a bit more…weighty, coming straight from the mouth of the series' star, doesn't it? Kind of. 
And if it's true? It isn't necessarily a bad thing. All good things must come to an end, after all. And while the drama, which stars Turner alongside Eleanor Tomlinson, Heida Reed, Jack Farthing, Luke Norris and Gabriella Wilde, certainly has plenty of swoony romance, family conflict and lush scenery to go around, it's story isn't endless. At some point, the tale of the Poldarks needs to wrap up. Isn't it better to have a set end-date, so that the story can come to a satisfying conclusion? Personally, I'd much rather know how much I still have to look forward to, rather than fear an unexpected cancellation axe in reponse to poor ratings. 
Of course, this all seems a long way off when Season 3 only just finished airing in the U.K. (And won't even premiere in the U.S. until October.) A fourth season of Poldark was greenlit last Spring and production on that is already under way. There's been no official word on a fifth yet, but it certainly seems like a sure thing, provided all the involved parties are amenable. Anything beyond that though, is an unknown at this point.
So, to an extent, Turner's comments make sense. Five seasons is a more than respectable run for any series. (Heck, megahit Downton Abbey only got six.) It would be more than understandable if the cast wanted to move on after that point. But if they don't, well – there are options there too. Winston Graham's series of novels encompassed twelve books in total, after all. Will we have made it through all of them by then?  Maybe. But maybe not. It really depends how much ground Season 4 manages to cover. 
What do you think of this rumor? Do you think five seasons feels about right for Poldark's run? Or would you prefer it go longer?
---
By
for on August 7th, 2017