By
for on May 26th, 2021
Period Drama 'The Pursuit of Love' Will Arrive on Amazon Prime in July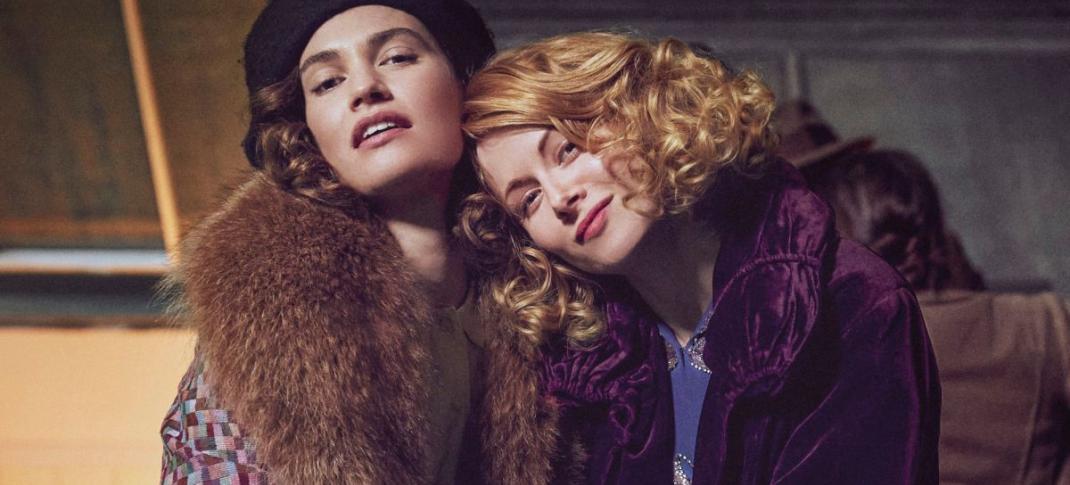 Period drama The Pursuit of Love premiered on the BBC earlier this spring to rave reviews and now American audiences will finally get to see the buzzy adaptation for themselves this summer, thanks to Amazon Prime Video
Based on Nancy Mitford's groundbreaking 1945 novel of the same name, the story is set between the first and second world wars. The drama follows the upper-class Radlett family women, including the vivacious, rule-breaking Linda (Lily James, Rebecca, Downton Abbey) and her cousin and confidante Fanny Logan (Emily Beecham, Cruella, Into the Badlands).
Though political divisions roil the nation, these two young women are more interested in love and marriage. Linda longs for the perfect man to sweep her into a magical love story, but Fanny is more willing to settle for a steady, predictable life. As the pair grow older, their friendship is put to the test as Linda chases increasingly wild and dangerous dreams and Fanny searches for her estranged mother.
The three-episode series promises to explore questions of growing up, freedom, friendship, sex, and the mysteries of love. it arrives on Amazon Prime on July 30. 
Watch the BBC trailer for The Pursuit of Love below. (Amazon hasn't released a US version yet, but this still gives you a decent idea of what to expect.)
The Pursuit of Love also stars Dominic West as Uncle Matthew Radlett, Andrew Scott as Lord Merlin, Emily Mortimer as The Bolter, Dolly Wells as Aunt Sadie Radlett, Beattie Edmondson as Louisa Radlett, Assaad Bouab as Fabrice de Sauveterre, Shazad Latif as Alfred Wincham, and Freddie Fox as Tony Kroesig.
Since the series is based on the first novel in a trilogy, there's every chance this won't be the only time we see the Radlett family onscreen. Mittford wrote two more books that feature Fanny as a narrator: Love in a Cold Climate and Don't Tell Alfred.
Are you planning to give this series a look? Sound off in the comments.
---
By
for on May 26th, 2021
More to Love from Telly Visions