By
for on July 1st, 2021
14 British Shows To Stream In July of 2021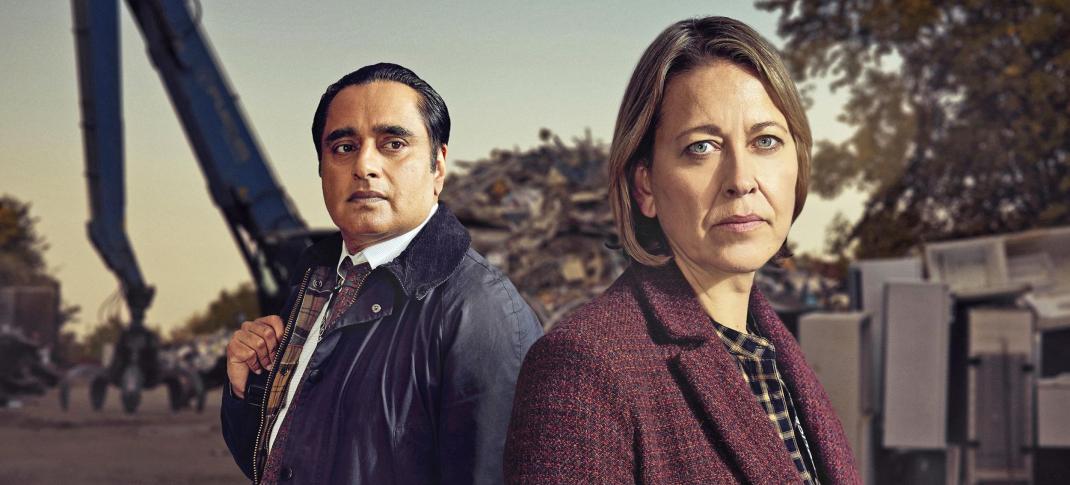 If the last few months have felt a little lean in terms of British content coming to American streaming services, have no fear, July is about to make up for it. This month sees U.K. series appearing on nearly every major streaming service, with many sporting multiple debuts in July. 
When the newest explosion in streaming began at the end of 2019, with a half dozen companies jumping in at once, I noted this would be a significant boon for fans of U.K. television. These services would realize the same thing Netflix did in 2014; there's a vast untapped market of shows that have been geo-locked to the U.K. for decades. Eventually, everyone would be grabbing for pieces of the pie.
So, what's coming to the U.S. in British TV this July? Let's run down the biggest titles arriving this month.
PBS Passport
Unforgotten Season 4
The fan-favorite series Unforgotten experienced multiple delays in getting Season 4 off the ground. Despite being greenlit before Season 3 aired over here, it was nearly a year before production began, which then ran right into the buzzsaw of the pandemic. But finally, Nicola Walker and Sanjeev Bhaskar are back as Cassie and Sunny, with a whole new cold case that may involve one of their own. The entire season will be available to stream on Passport starting Sunday, July 11.
Professor T
For fans of Walter's Choice, this is the beginning of a new era. For the past couple of years, the company that's been importing foreign language mysteries to both PBS Passport and local station schedules is now in the business of remaking English language versions in the U.K.
The first to come to our shore is the remake of Belgium's Professor T, with Death In Paradise's Ben Miller taking over the titular role of the crime-solving Prof Jasper Teerlinck originated by Koen De Bouw. All episodes stream on July 11.
Acorn TV
Jack Irish Season 3
For those who needed more Guy Pearce in Mare of Easttown, Acorn TV is bringing over one of his biggest series, the Australian detective thriller Jack Irish.
Subtitled Hell Bent, Season 3 brings back the private investigator/part-time debt collector/full-time trouble finder when he discovers what he thought he knew about his wife's murder is only the tip of the iceberg. The four-episode final season airs weekly starting July 12.
The Heart Guy Season 5
Acorn's other English language exclusive this month also hails from Australia. The medical drama Doctor Doctor (renamed The Heart Guy for international audiences) stars Rodger Corser as Hugh Knight, the big city bad boy heart surgeon who has transitioned to a local doctor in the town of Why hope.
The fifth and final season begins when the town's poverty has brought things to a head, and Knight must step up and rally his hometown. The eight-episode weekly series premieres on July 26.
Amazon 
The Pursuit of Love
Based on the novel by Nancy Mitford, The Pursuit of Love features two cousins Linda Radlett (Lily James) and Fanny Logan (Emily Beecham), as they navigate their loves lives.
The cast is a who's who of various potential suitors, including Andrew Scott, Shazad Latif, Freddie Fox, and Assaad Bouab. Dominic West also stars as the disapproving Uncle Matthew. Considering the scandals both on-screen and off, this is probably a must-watch. All three episodes arrive on July 30.
AMC+
The Beast Must Die
The first major title from BritBox UK's originals, The Beast Must Die, is an adaptation of the 1934 novel of the same name. Starring Jared Harris and Cush Jumbo, Season 1 focuses on a mother taking the law into her own hands. But a second season is already commissioned, refocusing on the series' detective, Nigel Strangeways (Billy Howe), so keep that in mind while watching.
The five-episode Season 1 premieres on July 5 on AMC+ and a week later on AMC linear on a weekly release schedule.
The North Water
Colin Farrell returns to TV in The North Water, a drama based on the critically acclaimed, best-selling novel by Ian McGuire.
The five-episode period-piece is set in the late 1850s; the series stars Jack O'Connell as the ship's doctor of a whaling expedition to the Arctic and Farrell as the ferocious whale harpooner Henry Drax. The series premieres on July 15 on a weekly release schedule.
Apple TV+
Ted Lasso
Not precisely British, not strictly American, but totally loved by anyone who understands we are two countries separated by the common sport of football. Ted Lasso was Apple TV+'s surprise hit of 2020, telling the story of an American football coach hired to run an English soccer team and the hilarity that results.
The 12 episode series will debut on July 23, with weekly episodes to follow.
BritBox
"Mystery Month"
With no significant originals to debut, BritBox is leaning in on its vast BBC/ITV library and the arrival of Seasons 1-4 of fan-favorite Luther on July 1 to declare this "Mystery Month." Other new titles that will follow throughout the month include In the Footsteps of Killers, Murder on the Blackpool Express, Dial M for Middlesbrough, Death on the Tyne, Bergerac, Ashes to Ashes, The Bill, and Whitechapel.
HBO Max
The Dog House Season 2 
Animal lovers rejoice as HBO Max's gentle reality series, The Dog House, returns for a second season.
Set inside Wood Green animal charity in Godmanchester, a rural British animal rescue center that matches homeless dogs with the people who will love them, this feel-good show is what we all need right now. All nine episodes arrive July 8 with loads of new furry friends and their heartwarming stories.
Hulu
Love Island Season 7
Listen, I know you watch Love Island. Let's not kid ourselves here. (Also, let's not pretend the U.S. version even begins to compare.) One of the U.K.'s best dating reality shows of all time, the series has become a cult hit with American fans on Hulu the same way GBBO used to be on PBS.
Season 7 just began airing in the U.K. on June 28; the premiere for Americans starts July 12 on Hulu for a weekly release schedule.
McCartney 3,2,1
For something slightly less trashy, Hulu also has the docuseries McCartney 3,2,1. The deep dive behind the life of Paul McCartney features a sit-down interview discussing everything from the Beatles to Wings and his solo work with music producer Rick Rubin. It's also full of behind-the-scenes footage of what life is like for someone who's lived his whole life as a living legend. All six episodes arrive on July 16.
Netflix
Sexy Beasts Season 1
if you haven't seen the trailer for Netflix's newest reality dating series Sexy Beasts, or the social media hilarity that followed, just press play. We'll wait.
This mash-up of The Masked Singer, Love Is Blind, and SyFy's Face/Off is credited in Netflix's lineup as hailing from the U.K., so we have only ourselves to blame for watching Pandas and Bulls trying to mate. The first season (yes, there will be a second) arrives on July 21.
Glow Up Season 3
In other, better reality fare, Glow Up also returns to Netflix this summer. The U.K.'s answer to the aforementioned SyFy's Face/Off, this make-up artist competition leans a bit more into the glamor side of the profession than the prosthetics and fantasy elements. However, the result is still as gripping to watch as most U.K. niche profession reality competitions are. All episodes arrive July 30.
---
By
for on July 1st, 2021
More to Love from Telly Visions