By
for on December 23rd, 2021
The 10 Best British TV Series of 2021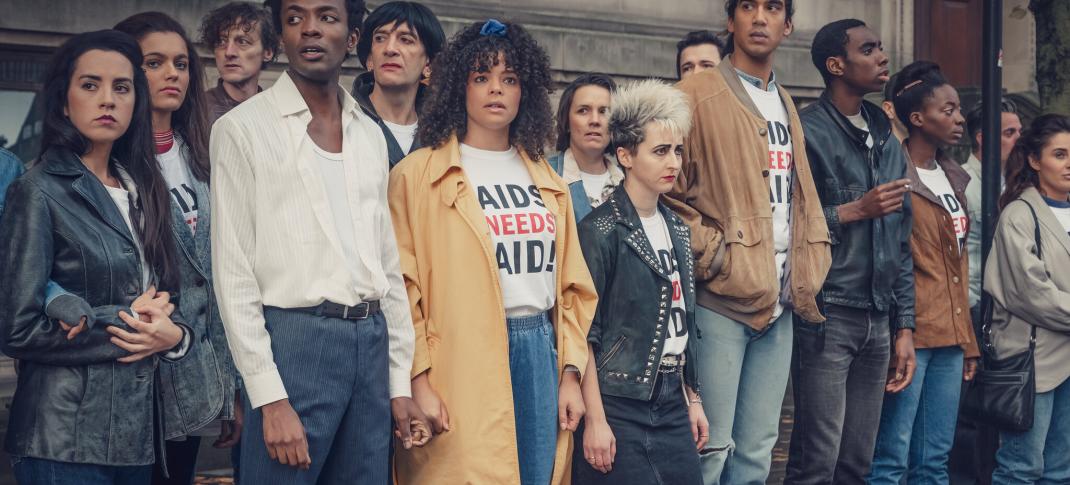 For a year that was again frequently marred by shutdowns and production setbacks, there've been a surprising number of great releases on our screens in 2021. Granted, most of them arrived in a flurry through the latter half of the year as those same delays eased (though our pick for best of the year is a show that dropped back in February) and that number will positively skyrocket in 2022 as all the series that were meant to air this year finally turn up.  But what we saw in 2021 was certainly nothing to sniff at.
From gut-wrenching dramas to cozy historicals, long-running mysteries that sought to reinvent themselves, and buzzy new period dramas with a decidedly modern edge, there was truly something for everyone in the world of British television this year. Here are our picks for the ten best British series to air in 2021.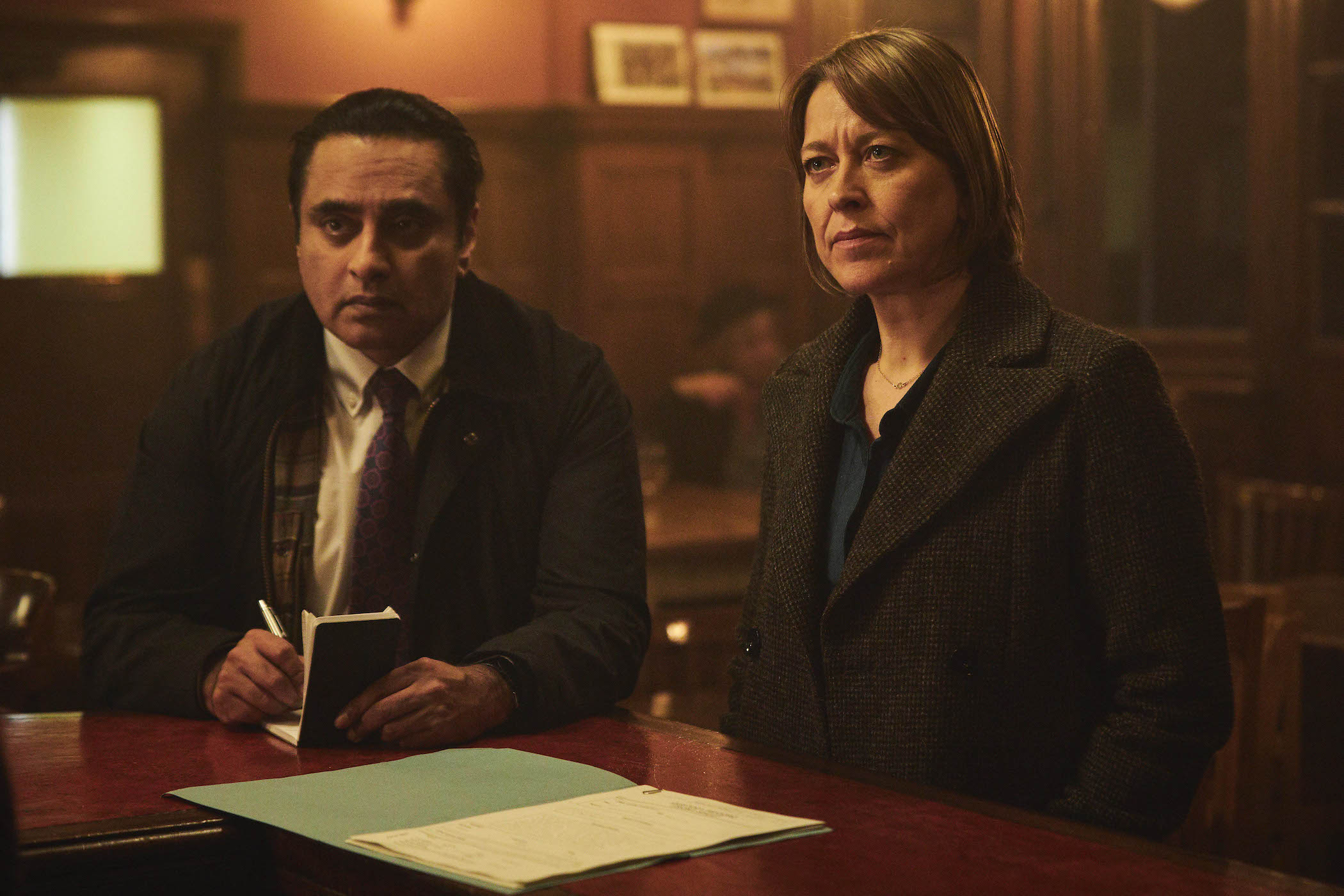 10. Unforgotten Season 4
The fourth season of crime drama Unforgotten was probably the franchise's most popular yet, which is why it's doubly shocking that it's also the installment that changes literally everything about the series by the end. Known for its slow-burn investigations of "historical" crimes spread over the course of six episodes, the show is nothing if not methodical, generally following the same format every season, right down to which red herrings are revealed in which installments. Though that sounds a bit like damning with faint praise, it's a system that really works, allowing varying layers of guilt and weight to surface from people who'd been carrying the knowledge of a horrible and often traumatic event for decades.
Season 4 involves an investigation into a body found in a junkyard freezer, but it also leans further than ever into DCI Cassie Stuart's (Nicola Walker) private life, as she wrestles with her anger over her father's remarriage and growing mental deterioration and counts down the days until she can leave the force and retire for good. But when her last case turns final in more ways than one, we're left wondering where the show goes from here, and what Season 5 will look like.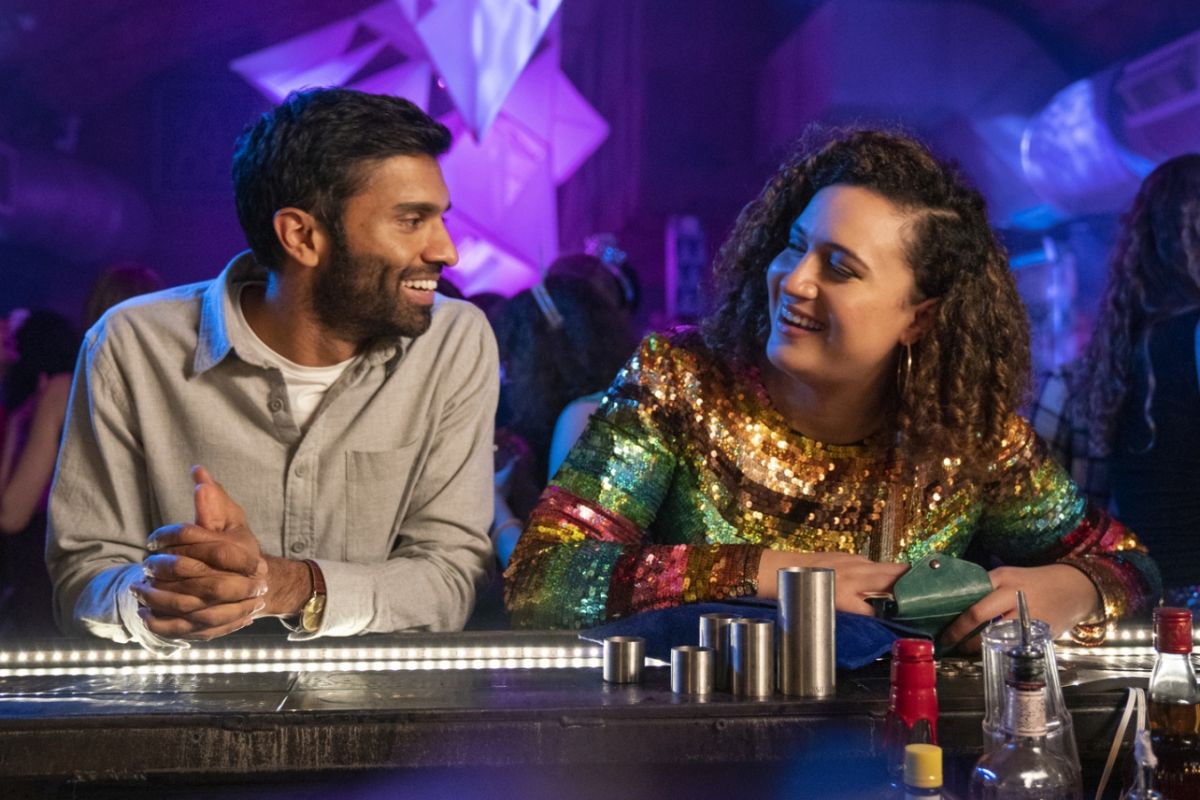 9.  Starstruck
A wry, offbeat romantic comedy about a struggling millennial named Jessie (Rose Matafeo) whose life is thrown into chaos when her New Year's hook-up Tom (Nikesh Patel) turns out to be a world-famous actor, Starstruck is likely the best series you didn't see this year. Full of Notting Hill vibes, this frothy romp feels like a breath of fresh air in a television landscape full to bursting with heavy dramas and grim procedurals.
As Jessie and Tom each try to figure out how the other feels and determine whether there's more to their connection than a casual fling, the humor vacillates between sweet, satisfying, and totally cringe. Yet, Starstruck is, from top to bottom, warm and hilarious, allowing us to get to know Jessie as something more than a potential romantic partner and fleshing out her life and other relationship in rich ways. (It doesn't hurt that Matafeo is wonderful throughout.)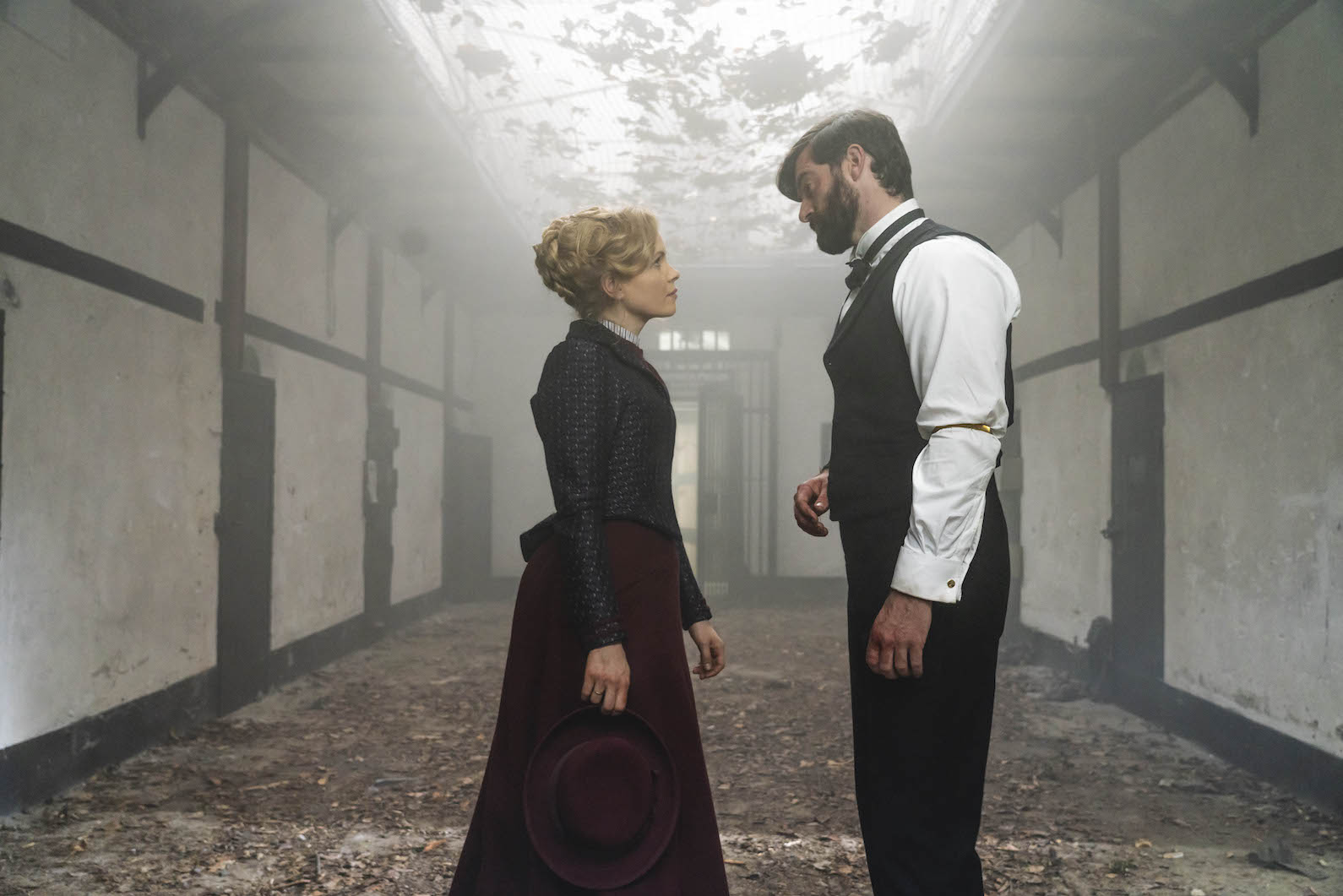 8. Miss Scarlet & the Duke
A mystery that feels like a slow burn will they/won't they romance as often as it does a crime drama, there's so much to recommend Miss Scarlet & The Duke (particularly to those, like yours truly, who don't always love this particular genre.) The series follows the story of Miss Eliza Scarlet, the first female private investigator in Victorian London, and the Scotland Yard detective William Wellington (otherwise known as the Duke) who helps her navigate cases. 
A rare series about a trailblazing woman that isn't afraid to confront both the real emotional cost of being the one who goes first and the struggles that being a woman in a traditionally male space, Miss Scarlet is a true breath of fresh air in so many ways. Plus star Kate Phillips is fantastic as Eliza, and if she and Stuart Martin don't get to at least kiss in the series' upcoming second season I am going to be very put out.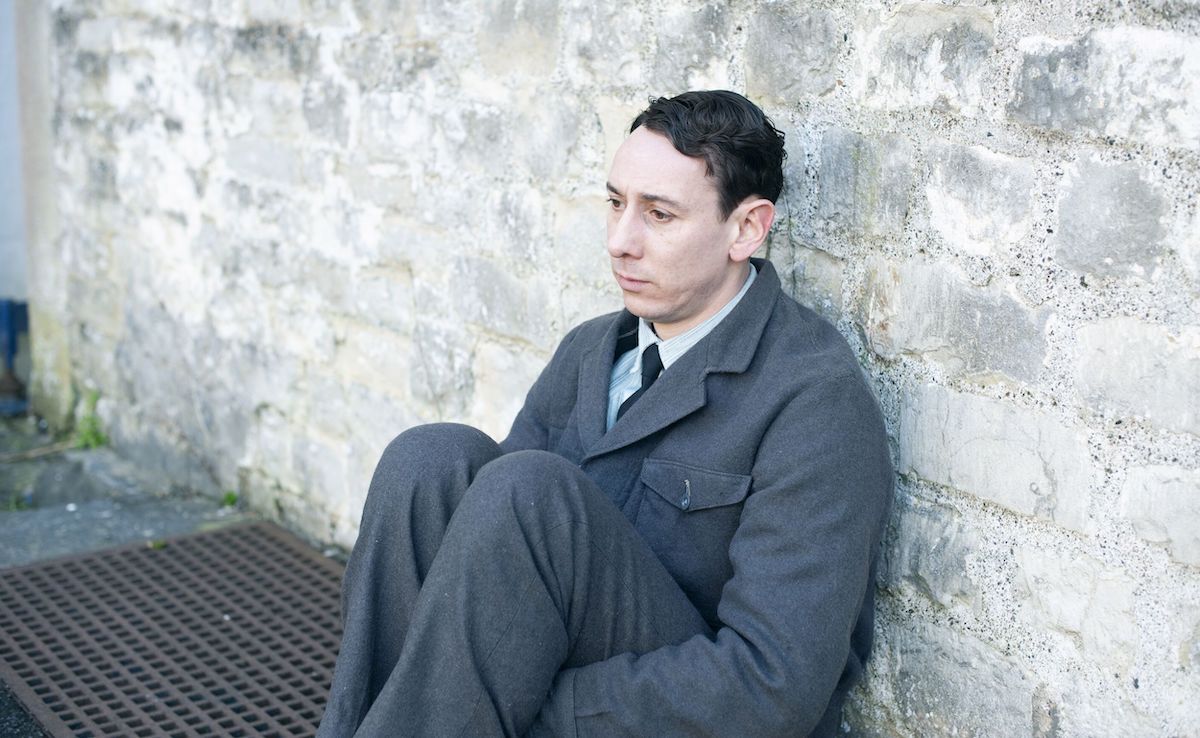 7.  Grantchester Season 6
As a whole, this season of Grantchester was fine, with perfectly serviceable mysteries and the standard repartee between leading men Tom Brittney and Robson Greene. But the reason this season deserves a spot on this list is almost solely down to Al Weaver, whose performance this season is nothing short of fantastic in a story that's been long overdue. 
While Grantchester deserves praise for including the story of a gay man in 1950s England where homosexuality was not just frowned upon but actually a crime, the show has often had a somewhat fanciful idea of what Leonard's life would have been like as a closeted clergyman. As much as we all want to believe that everyone not only would have not only accepted Leonard's sexuality but ultimately supported him and Daniel, that's probably just not true to life. And Season 6 finally acknowledges this fact, having Leonard not only get exposed, but blackmailed, arrested, and sent to jail. Weaver is amazing throughout, and Leonard's removal rocks the Grantchester parish in new and interesting ways.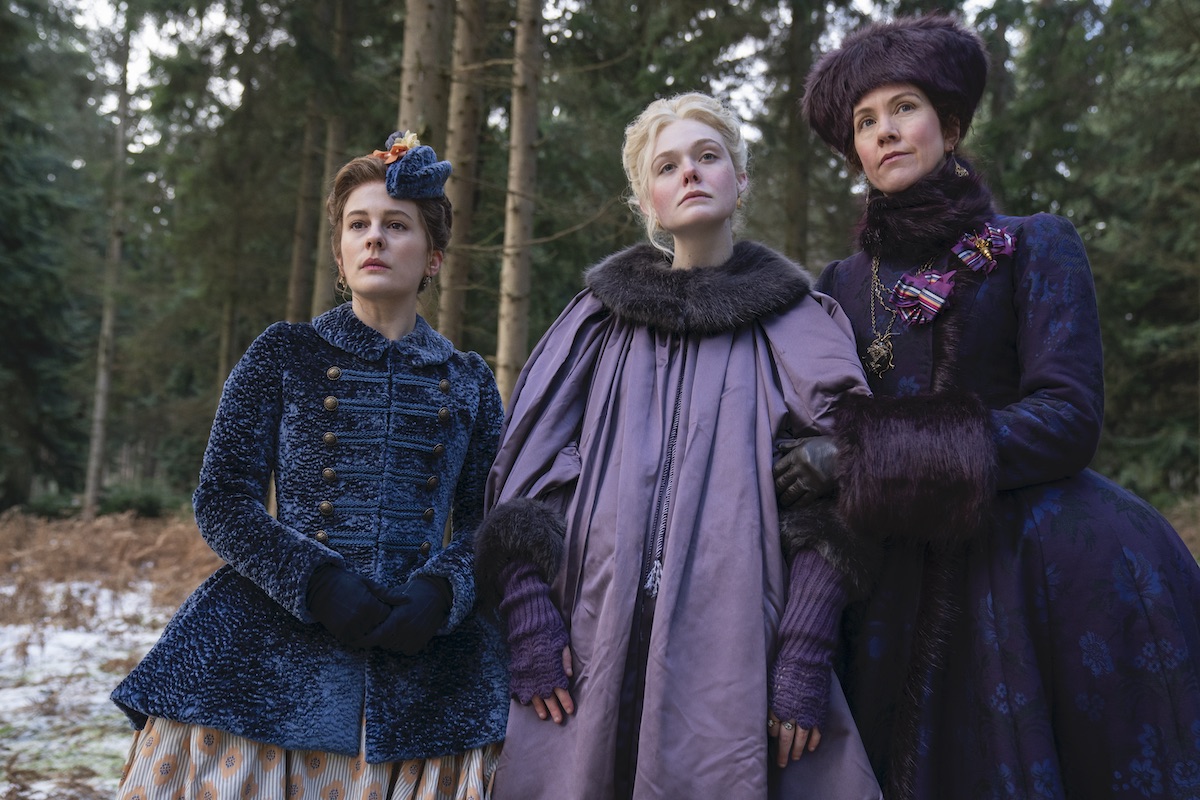 6. The Great Season 2
Look, I realize that in the strictest, most technical sense, Hulu's The Great is not a British series, but it's a smart, risk-taking period drama from Tony McNamara, a.k.a. the guy who wrote The Favourite, so I'm going to make an exception here. It's also just an incredibly well-done and fabulous show, one that I wish more people were both watching and talking about. 
Elle Fanning and Nicholas Hoult star in this offbeat, irreverent, and almost entirely historically inaccurate retelling of the life of Russian empress Catherine the Great, but at its heart, this is a story about so much more than that. A tale of women in power and the difficult compromises they must often make to stay there, The Great is simultaneously hilarious, thoughtful, and wildly relevant to where we find ourselves today. Who can ask for more from their period dramas?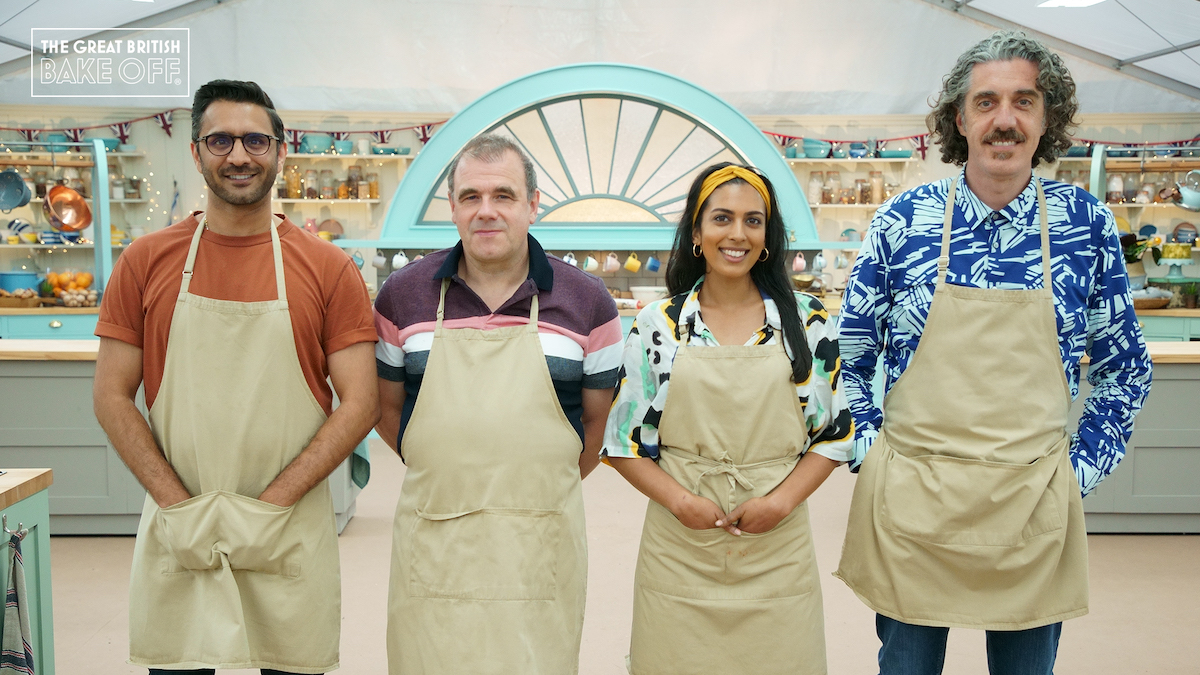 5. The Great British Baking Show Season 9
Given everything we've been through in 2021, we all deserved a stellar season of The Great British Baking Show and boy did Season 9 deliver in spades. The ensemble cast is the strongest group of bakers the show has seen in years, the bakes were challenging without seeming impossible or designed to fail, and though Paul Hollywood still, unfortunately, wielded an outsized influence, most of the contestants exited the tent right about where you'd have expected them to. (Save one, anyway.)
And the cast, did I mention the cast? From slightly dorky Chigs, who took up baking during the first U.K. lockdown to technically minded German engineer Jurgen and family-oriented Crystelle whose bakes all seemed to be inspired by her relatives, it's hard to remember another season where it would have been a joy to see almost any of them win. (Though I will go to my grave insisting Jurgen deserved a spot in the finals.) Here's hoping they get a Netflix reunion special.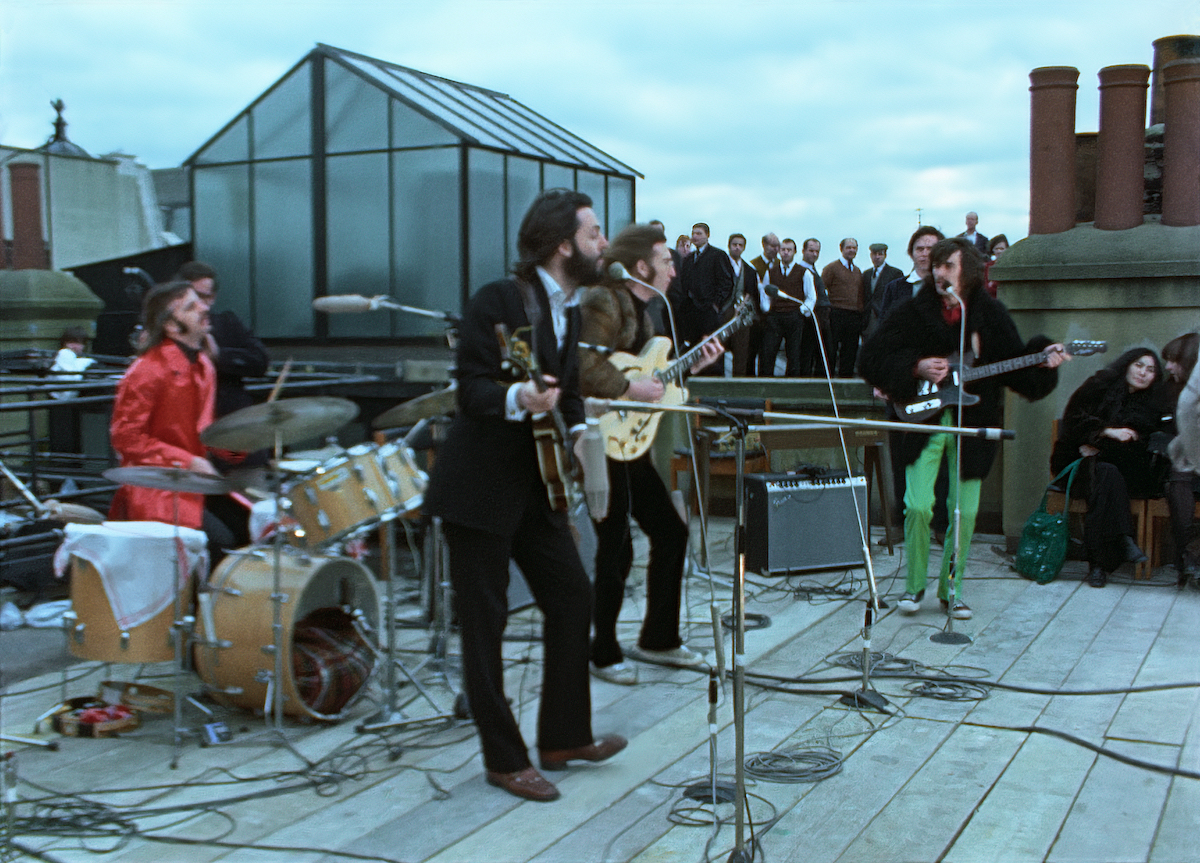 4. The Beatles: Get Back
Look, an eight-hour documentary series about one of the most famous bands in history isn't going to be for everyone. That's a big commitment! But, for the Beatles fans out there, The Beatles: Get Back is an unbelievable gift, a fun, deeply personal look at the recording sessions that culminated in the original Let It Be album and film released in 1970. 
From the rooftop concert that closes the show - The Beatles' final live performance together as a band - to the fascinatingly honest conversations that take place among the foursome and even Yoko's surprisingly understated presence, this is a series that delves deep into everything from the interpersonal relationships between various members of the group to their creative processes, often upending accepted narratives along the way.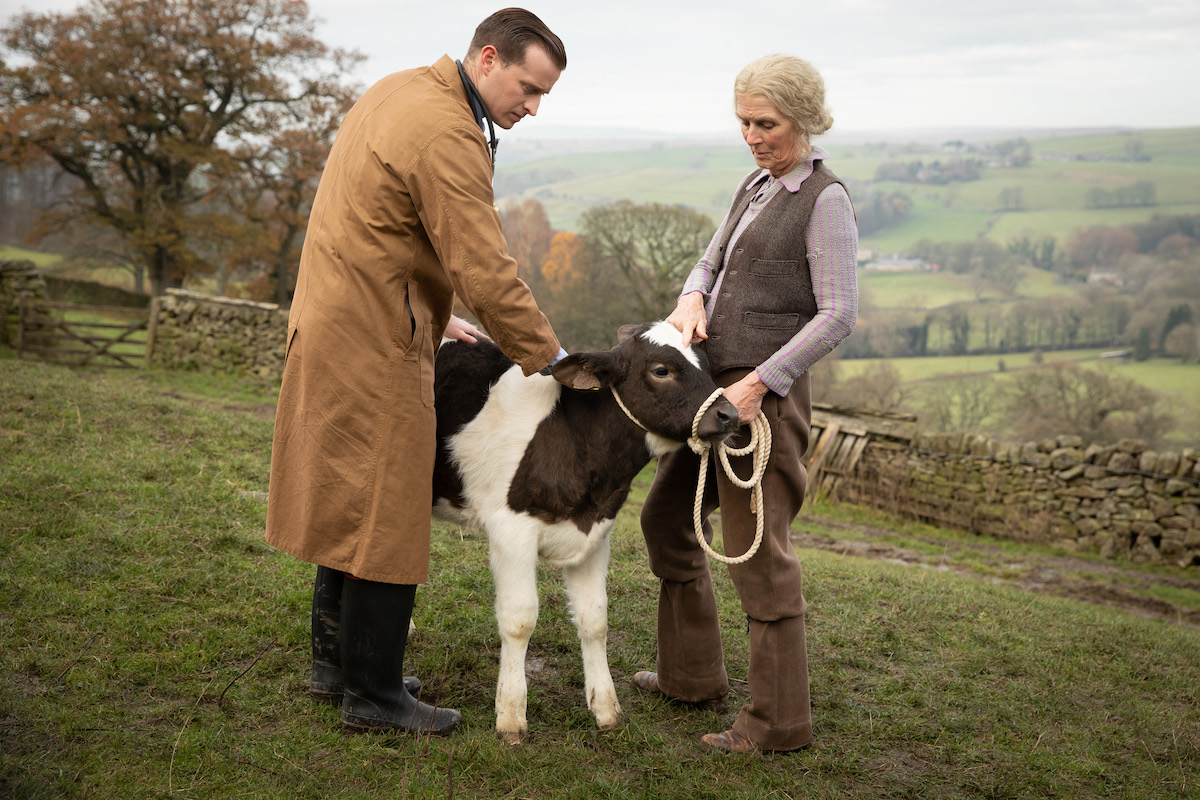 3. All Creatures Great and Small
Sometimes, television shows arrive precisely when you need them to, and such is the case with this charming remake of the classic series All Creatures Great and Small. Landing in the midst of our first COVID winter, this heartwarming and cozy story of family and cute farm animals was the soft, warming light we all desperately needed at the time. (That its second season will probably serve exactly the same purpose when it arrives in January is both a depressing and comforting thought.)
Based on the popular novels by James Herriot, this gentle, low-stakes drama follows the story of a rural country veterinarian and the various farmers and local townspeople that live alongside him in 1930s Yorkshire. It is essentially nothing but gorgeous vistas, adorable animals in need of various levels of medicinal care, and family drama between the residents of Skeldale House, and is exactly the soothing dose of cozy cottagecore we all need.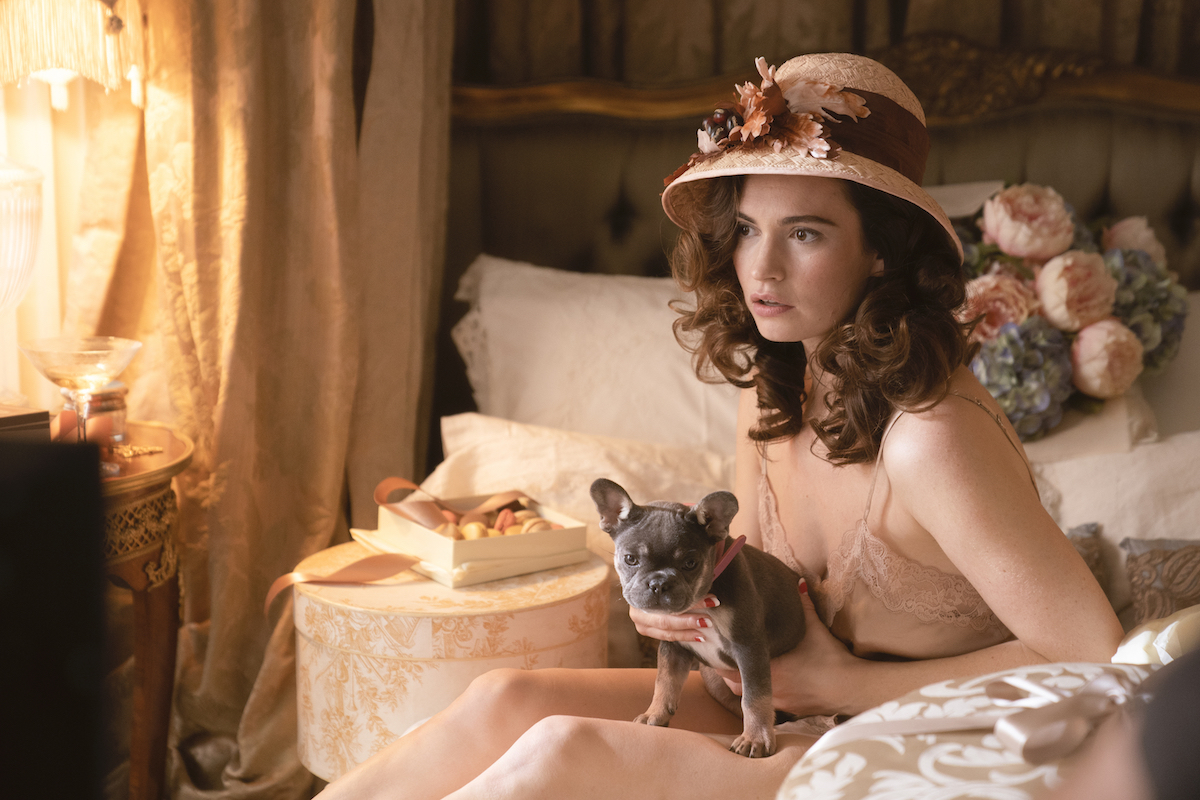 2. The Pursuit of Love
A fizzy love letter to female friendship with plenty of contemporary flourishes, Amazon period drama The Pursuit of Love was one of the year's purest delights. (And one I suspect far too few people saw.) The drama, which is technically set in roughly the same time period as the later seasons of Downton Abbey, feels like it comes from a different planet. Its modern sensibilities and sly wit make it feel much more of a kindred spirit with recent period dramas like The Favourite and The Great than Julian Fellowes' popular series.
Though there is plenty of romance to be found in this series, its central relationship is between free spirit Linda Radlett (Lily James) and her far more practical cousin Fanny (Emily Beecham). Fanny gets plenty of dry asides as the series' overarching narrator, but she must often play the straight guy to Linda's excess (or clean up after it). Yet, their relationship is as rich and messy as any romance, and no matter what men may come into their lives, the women remain each other's truest and most lasting loves (for both good and ill). 
1. It's a Sin
Part necessary memorial, part heartfelt remembrance, and part furious primal scream, HBO Max original It's a Sin isn't just the best British drama of the year, it's one of the best series - of any kind - that aired on television in 2021. 
Russell T. Davies manages not only to craft a gut-wrenching dramatization of the early days of the AIDS crisis in 1980s London, both searing in its honesty about the horrors that wiped out an entire generation of gay men and joyous in its celebration -- of the potential, the grace, and the sheer joy -- of those same lives. Olly Alexander, Omari Douglas, Callum Scott Howells, Lydia West, and Nathaniel Curtis, all play a group of outcasts and lost souls who find a family together and who hold one another up through a nightmare. 
As full of heartbreak as it is hilarious, there's no way to watch this show and not basically feel as though you've been through the emotional wringer. Yet, at the end of it all, It's a Sin isn't a story about how any of these boys - and so many others liked them - died, it's about how they lived, and the small bits of happiness they found in dark times. (Timely, huh?) 
---
By
for on December 23rd, 2021
More to Love from Telly Visions