By
for on April 26th, 2018
Period Drama 'Harlots' Returns to Hulu This July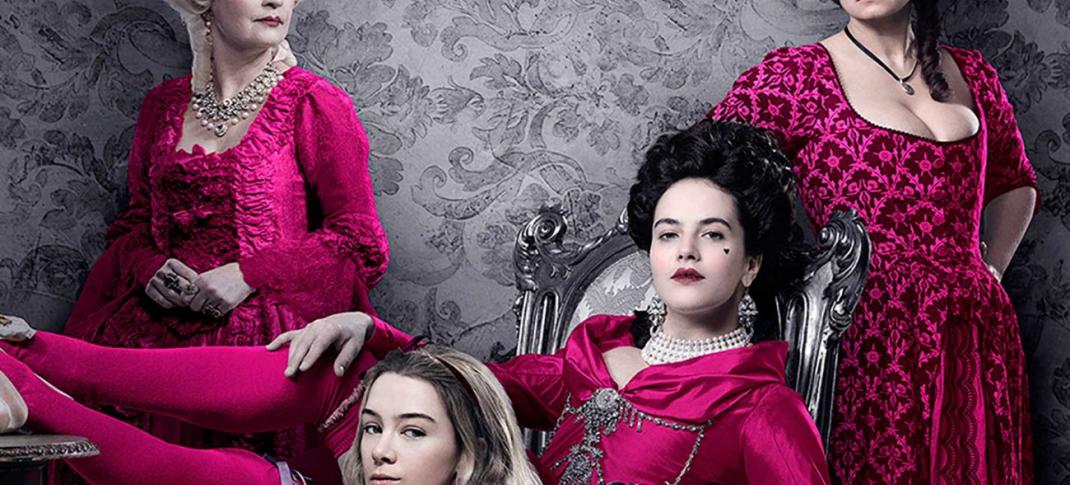 Period drama Harlots will be back for a second season this summer!  
The series stars Emily Watson, Lesley Manville and Downton Abbey's Jessica Brown Findlay, among others, as members of two rival bawd houses in Georgian London. And before you immediately assume that Harlots is some kind of  exploitative trash, let me assure you that it's not. The series is inspired by stories from real women, features an all-female creative team and is, in all honesty, one of the most thoughtful and feminist programs I watched last year. 
(I'm so excited that it's coming back for a second season – hence this post, if only so that I can find more people to talk about it with!)
The first season focused on the deeply personal rivalry between competing madams Margaret Wells (Watson) and Lydia Quigley (Manville), as well as various stories about many of the women who worked for them both. The drama's second outing will see Wells daughter Charlotte (Brown Findlay) join the ranks of Quigley's "girls" in an attempt to bring her family's enemy down from the inside.
According to Hulu's press release, Harlots Season 2 is looking to be even bigger than its first.
This season of Harlots dives deeper into the feuds, betrayals, and carnal connections amongst the characters, highlighting an incredibly relevant story about gender disparity and socio-economic unrest. Oh, and did we mention, Liv Tyler is making a splash this time around!
Tyler will be joining the cast as the aristocratic Lady Fitzwilliam, a woman with many secrets who is another victim of Lyda's blackmail. She will, reportedly, strike up a friendship with Charlotte.
Season 2 will once again come to America on streaming service Hulu this July. Two episodes wild drop on July 11, followed by a new installment every Wednesday.
Curious about Harlots? Watch the trailer for Season 1 below:
Already a fan of Harlots? Share your thoughts and come speculate with me in the comments about what we're likely to see in Season 2.
---
By
for on April 26th, 2018