By
for on September 30th, 2021
Pearl Mackie and Hannah Waddingham Join Masterpiece's 'Tom Jones'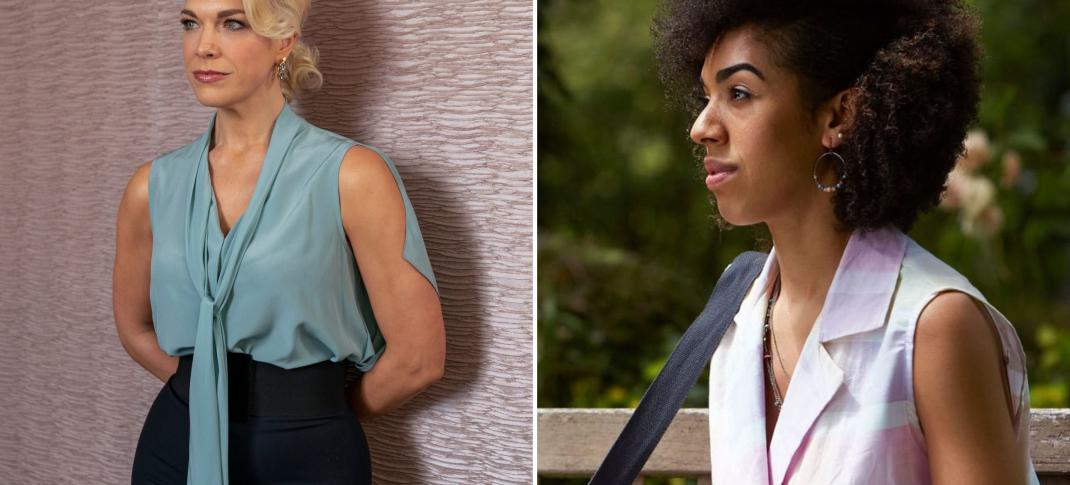 Masterpiece and Mammoth Screen's Tom Jones has found its first major A-list stars. Pearl Mackie (Doctor Who) and Hannah Waddingham (Ted Lasso) are joining the cast of the new remake of the classic novel by Henry Fielding. Masterpiece initially announced the four-part period piece with two relative unknowns leading the new adaptation, Solly McLeod (The Rising) and Sophie Wilde (You Don't Know Me) as Tom and the love of his life, Sophia Western. Deadline now reports that Mackie and Waddington have signed on to the new series, making them the first topline stars that will undoubtedly surround the main leads.
Mackie's role was not listed originally, other than "the best friend of Sophie Wilde's character." As fans of the 1749 book know, several women in the series are initially introduced as Sophia Western's friends. However, a better description might be "frenemy," including Lady Bellaston, who Sophia runs to attempt to escape her strict father, and Harriet Fitzpatrick, a cousin of Sophia's.
Both represent archetypes that are counter to Sophia's good and moral character in the novels. Sophia's best friend is her maid, Honour. With the announcement of Waddingham's arrival in the cast as Lady Bellaston, Deadline updated to confirm that Mackie is playing Honour, Sophia's maid, and best friend. For those who haven't read the book, Bellaston initially seems to care for Sophia but quickly shows that the girl cannot trust her. She attempts to undermine her friend's relationship with Tom because she is deeply selfish.
Harriet, who has not been cast as of this writing, stands as a warning of what would happen should Sophia elope with Tom. She spent all her time flirting with men, only to marry in haste, and is now repenting at leisure. She, too, turns out to be someone who does not wish Sophia well, which Western quickly picks up. Honour, meanwhile, is with Sophia at every step, supporting and helping her mistress.
The new Tom Jones is supposedly striving to reimagine the story for a new audience and a new century. As director Georgia Parris noted when the project was announced: "This production of Tom Jones is an escapist romp into the sights, sounds, and textures of 18th century England. It is an intimate story that shows how love and desire drive and confound us all, both women and men. I can't wait to get started on telling this classic story, one of the first-ever English novels, and making it resonate with a modern audience."
Filming for Tom Jones is expected to begin in the next few weeks, so more castings are expected to arrive in the coming days. 
Tom Jones does not yet have a release date in the U.K. or the U.S. but is expected to premiere in 2022.
---
By
for on September 30th, 2021