By
for on September 10th, 2021
Masterpiece To Remake 'Tom Jones' For A New Generation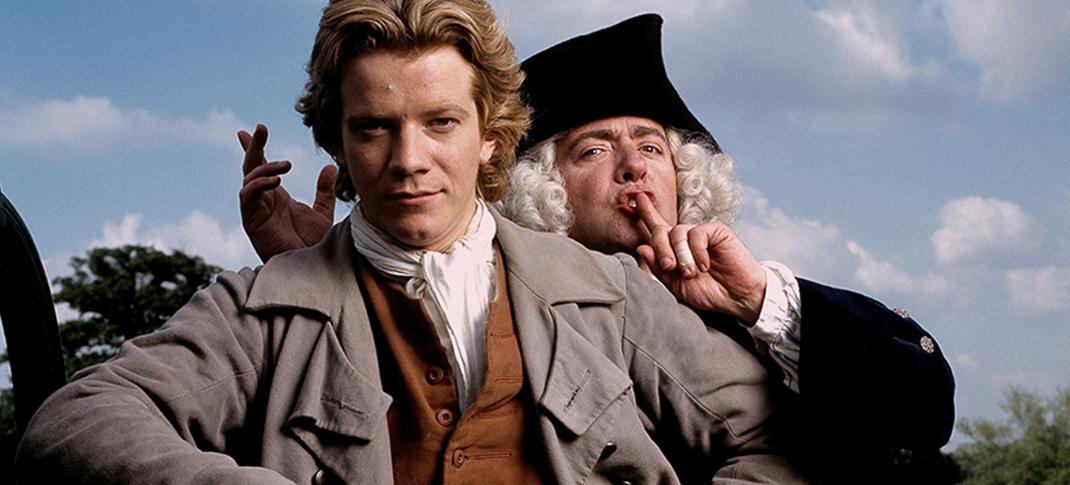 Masterpiece is returning to its roots with a brand new adaptation of Tom Jones heading to PBS. Based on the 1749 novel The History of Tom Jones, A Foundling, Henry Fielding's work was one of the first to be classified as a "novel." It introduced many of the stylistic tropes of written storytelling that we recognize today. The story, which follows a young bastard Tom Jones and his struggle to find a place in the world, is usually classified as a comedy, as it centers on a romantic pairing and ends with a happily ever after. The new version will star a pair of newcomers with Solly McLeod (The Rising) as the titular Tom and Sophie Wilde (You Don't Know Me) as the love of his life, Sophia Western.
When Masterpiece Theater was first conceived as a program back in the 1970s, its mission was to bring over British adaptations of great works of literature and classic stories. From things like The First Churchills, which focused on the 17th century-set history of John Churchill, 1st Duke of Marlborough, to adaptations like Jane Eyre and Bleak House, the first few decades were heavy on historical fare. Since the show's rebrand to Masterpiece and the success of Downton Abbey, the anthology series has gotten away from that somewhat. This new adaptation will be Masterpiece's first genuine historical period piece adaptation of the new decade. 
Despite the historical significance of Fielding's novel, this adaptation will be the first time Masterpiece will present the story as part of its collection. Despite the book's famous place in history, there haven't been that many TV or movie adaptations. The famous one, of course, is the 1963 film Tom Jones, which starred Albert Finney as Tom. The BBC has done one adaptation previously, The History of Tom Jones: a Foundling, broadcast in 1997, which starred Max Beesley, Brian Blessed, and Samantha Morton, but it aired over here on A&E back when the A&E still stood for "Arts & Entertainment Television," not on PBS.
Most adaptations of Tom Jones have been for the stage, where the story gets turned into a musical, including one starring the famous Clive Revill as the book's narrator. Broadway was already in the process of re-adapting it before the COVID-19-driven shutdown of live theater, using the story arc as the basis for a jukebox musical entitled What's New Pussycat. As is evident from the show's title, all the music naturally will be adapted from the music of, you guessed it, Tom Jones. (The 1970s era U.K. pop crooner Tom Jones, not Fielding's character.)
Masterpiece will co-produce this new four-part adaptation alongside Mammoth Screen (which brought PBS such shows as Victoria and Poldark) and ITV. It will be directed by Georgia Parris (Mari). The novel is adapted for the screen by Gwyneth Hughes, who previously adapted ITV and Amazon Studios' Vanity Fair. As part of the press release, Hughes, who also will executive produce the show, explained why now is the right time to bring back this almost 300-year-old story. 
Tom Jones is the mother of all romcoms and isn't that just what we all need after the last couple of years of misery? It's a story where the sun barely stops shining, where love conquers all, and at its warm heart stand a pair of young sweethearts everyone can root for. Henry Fielding's 18th century novel is sexy and fun; it's also a dramatic rollercoaster, addressing so many modern concerns around consent, sexual equality and the pursuit of happiness. Tom and Sophia overcome enormous obstacles before finding their way home and to each other. This is a classic adaptation with a wise soul and a great big smile on its face.
Filming is slated to begin later this fall in Ireland with a tentative plan for the four-part miniseries to arrive in the latter half of 2022. Tom Jones does not yet have a release date on either ITV or Masterpiece.
---
By
for on September 10th, 2021