By
for on July 12th, 2023
British Actors You Should Know: Tamzin Merchant
PBS Masterpiece audiences recently saw Tamzin Merchant as Sophia Western's Aunt Harriet in Tom Jones. The least effective of Sophia's aunts, Harriet is under the thumb of her overpowering sister Lady Bellaston (Hannah Waddingham), who uses her house to entertain her lovers, and she's also bullied by her drunk, unfaithful husband Patrick Fitzpatrick (Julian Rhind-Tutt). Harriet probably won't find love conquers all, but by the end of the series, she has become firm friends with Fitzpatrick's mistress, Mrs. Waters (Susannah Fielding).
No stranger to costume roles, Merchant's breakout (but not her first) role was as Darcy's sister Georgiana in Joe Wright's 2007 Pride & Prejudice. But had things turned out differently, Merchant might have been known as the Mother of Dragons, Daenerys Targaryen in Game of Thrones. She played the character in a disastrous 2009 pilot episode (and was subsequently replaced with Emilia Clarke), and a couple of years ago, she opened up about what happened in an interview with Entertainment Weekly.
... I found myself naked and afraid in Morocco and riding a horse that was clearly much more excited to be there than I was.
Despite juggling academics with her acting career, Merchant was awarded a first-class degree from Cambridge. She has also directed and written indie films and published children's books. Let's look at her achievements so far:
'My Family & Other Animals'
The early BBC/Masterpiece feature-film version of Gerald Durrell's adventures in Corfu with his eccentric family, My Family & Other Animals, was released well before The Durrells hit series starring Keely Hawes, Merchant played the role of fashionista Margot, with Eugene Simon (House of Anubis) as the young Gerald Durrell.
Imelda Staunton (The Crown) starred as Louisa, with (the very young) Matthew Goode (A Discovery of Witches) as Larry and (also very young) Russell Tovey (Flesh & Blood) as Leslie. My Family & Other Animals is available on BritBox.
The role that brought Merchant to the attention of US audiences was as Mr. Darcy's younger sister Georgiana in Joe Merchant's Pride & Prejudice. It's a pivotal scene — we and Elizabeth (Keira Knightley) discover that Darcy has a whole different other side as well as huge tracts of land. For the first time in both book and film, Darcy is relaxed, friendly, affectionate, and clearly someone worthy of love, as well as knowing how to give a girl a big, shiny piano.
George R. R. Martin mentally cast Merchant as Daenerys Targaryen after seeing her as Catherine Howard in Seasons 3 and 4 of Showtime's enthusiastically anachronistic The Tudors. (It may have had something to do with Merchant's frolics in transparent clothing). It's a terrible thing to see Jonathan Rhys Meyers as the aging Henry VIII, grotesquely obese, with open stinking ulcers on his leg — thankfully, we never had to; His Majesty miraculously retains his sculpted and toned hotness as he disposes of various wives.
Merchant gives a performance that brings depth to what might otherwise be a frivolous portrayal of a ditzy teenage Queen, turning to tragedy in this scene where she's arrested for adultery and realizes Henry has abandoned her.
Merchant appears in Cary Joji Fukunaga's Jane Eyre as Mary Rivers, who lives and works with her intellectual, progressive siblings, Diana (Holliday Grainger) and St. John (Jamie Bell). Finding Jane (Mia Wasikowska) at their doorstep after she fled Rochester (Michael Fassbender) and a bigamous marriage, they take her into their family.
At first aloof, the pious St. John offers her a sexless marriage and asks her to accompany him to India for missionary work. Jane, now an heiress, rejects him and returns to Rochester, and ... (Spoiler: Reader, she marries him).
'The Mystery of Edwin Drood'
The highly praised adaptation of Charles Dickens' last and unfinished novel, The Mystery of Edwin Drood, included an ending provided by writer Gwyneth Hughes (who also adapted Tom Jones). The series features Matthew Rhys (The Americans) as John Jasper, Freddie Fox (Slow Horses) as Edwin Drood, and Merchant as Rosa Bud. The Guardian (which had been very rude about Merchant in The Tudors) raved:
...a lovely, supple, sinewy script moving everything smoothly, relentlessly into murkier and eventually murderous waters ... Tamzin Merchant as [Drood's] luminously beautiful but otherwise entirely unfortunate betrothed, Rosa Bud, was just as good – young and spirited but vulnerable still, so you felt the less melodramatic dangers she faced, hemmed in by unsuitable suitors on all sides, almost more acutely than Drood's.
The two-part series is currently streaming on Amazon/BritBox, and Apple TV.
'Murder on the Homefront'
Molly Lefebure's 1955 book, Evidence For The Crown, republished in 1990 as Murder on the Home Front, described her experiences of deaths she investigated as secretary to forensic pathologist Dr. Keith Simpson in the London Blitz. As bombs rained down on London, suicides, murders, and accidents continued, with crimes frequently covered up by the chaos of war.
With Merchant as the renamed Molly Cooper and Patrick Kennedy (Mrs. Wilson) as Dr. Lennox Collins, this is a fascinating, atmospherically rich, and frequently gruesome adaptation of an aspect of World War II it's easy to overlook. Merchant brings compassion, guts, and can-do wartime spirit to her role.
WGN's supernatural horror series, Salem, created by Adam Simon and Brannon Braga, is loosely based on Salem's 17th-century witch trials, in which 20 women were hanged as witches. Merchant stars as Anna Hale, who you can see duking it out with Cotton Mathers (Seth Gabel) in this clip.
Salem explores the town's infamous witch trials and uncovers a dark, supernatural truth hiding behind this infamous period in American history. Yes, they were witches, and the series gives a feminist spin to these women fighting for survival using the dark arts against the patriarchy. It's frequently violent and full of all-too-realistic special effects, and Merchant is powerful and terrifying. Salem is currently streaming on Hulu.
If Merchant did have a few regrets about Game of Thrones, Amazon's Carnival Row was a wonderful consolation prize. Like GOT, the series created a fantasy world that drew on many cultures and histories, as well as the artistry of early horror writer H. P. Lovecraft. An imperial nation invades a magic world and destroys the culture and many of its inhabitants (a possible parallel with the English invasion and occupation of Ireland).
The conquered survivors of the invasion — centaurs, fauns, and other magical creatures — become the subservient lower-class laborers and servants of their human masters in a steampunk, Victorian London. Relationships across the divide are forbidden, but in this clip, you'll see the tentative and tender love story between upper-class Imogen Spurnrose and faun Agreus Astrayon, played by David Gyasi (The Diplomat).
Merchant has now published two children's books, set in a magical kingdom partially inspired by the world of Carnival Row and created during the Pandemic. In this clip, she talks about The Hatmakers (2021), naturally wearing various hats. Her excitement and enthusiasm are contagious, and don't miss the charming moment when she throws her hat at the camera and misses! Here's the blurb for the book:
Cordelia comes from a long line of magical milliners, who weave alchemy and enchantment into every hat. In Cordelia's world, Making –– crafting items such as hats, cloaks, watches, boots and gloves from magical ingredients –– is a rare and ancient skill, and only a few special Maker families remain.

When Cordelia's father Prospero and his ship, the "Jolly Bonnet," are lost at sea during a mission to collect hat ingredients, Cordelia is determined to find him. But Uncle Tiberius and Aunt Ariadne have no time to help the littlest Hatmaker, for an ancient rivalry between the Maker families is threatening to surface. Worse, someone seems to be using Maker magic to start a war.
Stream Now
Tom Jones
Two lovers follow their hearts in a new adaptation of Henry Fielding's novel.
Image
Merchant's future projects include the role of Helena in a film version of A Midsummer Night's Dream which was completed last year, although we don't yet have a release date. Her costars include Harry Jarvis as her love interest Lysander, Robert Lindsay as Oberon, and Juliet Aubrey as Titania. The film is directed by Sacha Bennett and written by Hal Fowler (one assumes with an assist from William Shakespeare). 
She is also featured in The Yellow Tie, a movie in production about Romanian conductor Sergiu Celibidache, starring Sean Bean, John Malkovich, and Miranda Richardson, and a short, Ark, which co-stars Andrew Gower, which is in post-production.
Stream Now
The Mystery of Edwin Drood
A bold and refreshing take on Charles Dickins' novel.
Image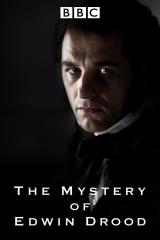 ---
By
for on July 12th, 2023
More to Love from Telly Visions