By
for on November 18th, 2013
'The Paradise' Will Return for Series 2: Americans, Get Your First Look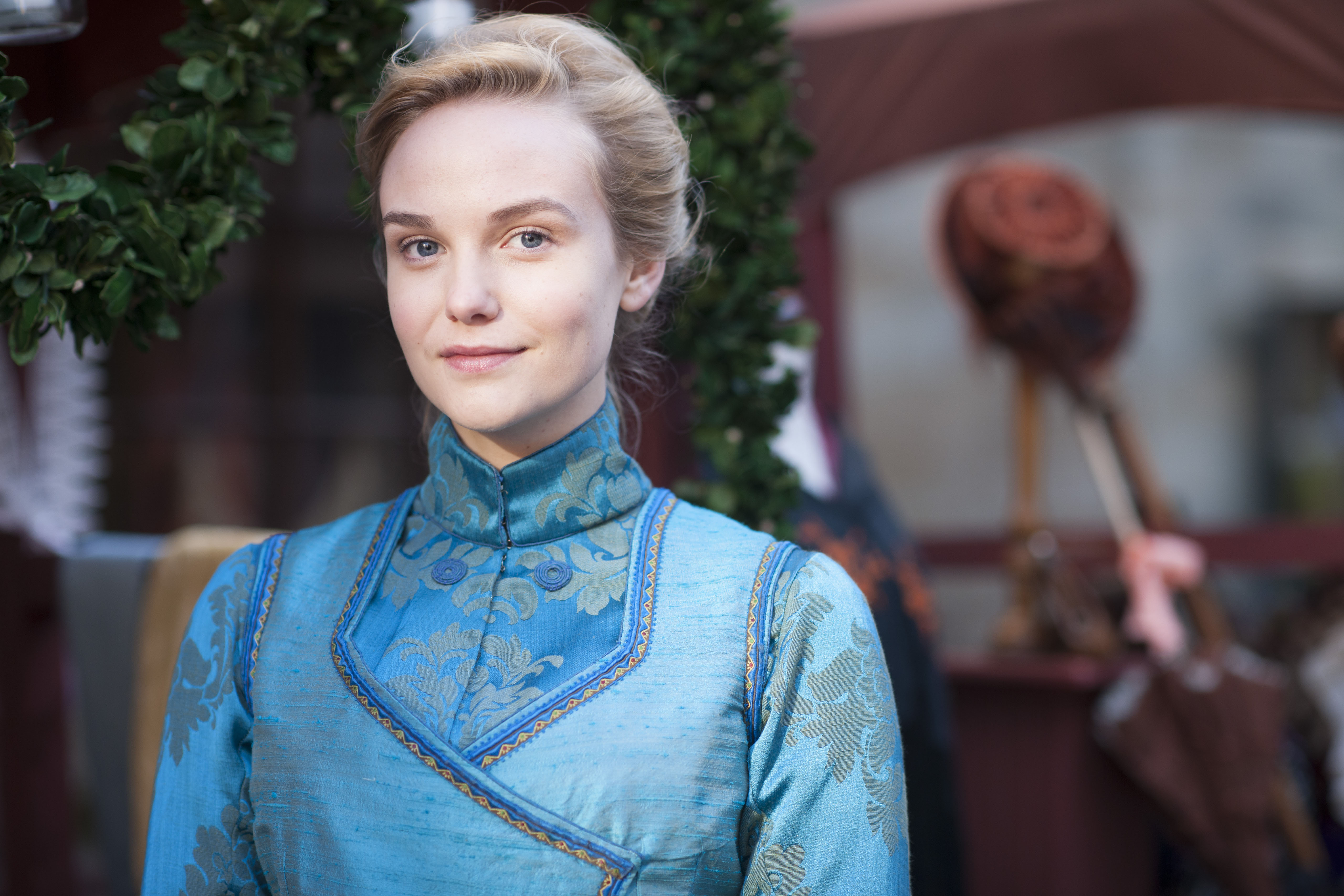 Series 1 of the lavish department store drama The Paradise just wrapped up this week on Masterpiece Classic, so it will probably come as good news to fans of the show that the story's not over yet.
The department store drama has already been renewed for a second season, thanks to strong ratings on BBC One last year. The drama, which averaged nearly six million viewers per episode in the UK, will return with eight new episodes in Series 2 (in fact, the new season is currently airing in Great Britain as we speak – er, type.)
As those who have watched the Series 1 finale know, Series 2 is already shaping up to be quite, um…dramatic. Read on for details -and just so you know, there be spoilers ahead if you haven't finished Series 1 yet!
Series 2 will be set a year after the dramatic events that occurred in the drama's first year finale. The Paradise wrapped up its first season in high style – Moray jilted Katherine and chose Denise, Lord Glendenning became awfully powerful in this episode by taking ownership of The Paradise store (and presumably kicking Moray out, once he finds out about that whole Denise thing). Dun dun dunnnn.
Get a look at Series 2 for yourselves below: 
Per the official press release, here's what we can expect to see next season: Moray and Denise have been separated for a year, while he's been working Paris. For reasons unknown to her, and despite the scandal, Denise has been permitted to stay on at The Paradise, with only Moray's letters and her own brave determination to help her survive. Lord Glendenning and Katherine have vanished.
Now, a year later, The Paradise is struggling to survive without its charismatic owner and Lord Glendenning has instructed his agent to sell the store. Then unforeseen circumstances bring Moray back to England and he and Denise are delighted to be reunited. However their joy is fleeting when Katherine returns with her new husband Tom Weston (played by the awesome Ben Daniels), and drama ensues when Moray must become manager of The Paradise for them.
The Paradise is currently in the midst of airing its second season in the UK. No word on when we might see Series 2 here in the States, but we'll keep you posted.
What did you think of Series 1 of The Paradise? What would you like to see in Series 2?
UPDATE: Official news on when we will see Series 2 in America. 
UPDATE #2: We're recappng Series 2 as it airs. Stop by and chat with me and other fans! 
---
By
for on November 18th, 2013