By
for on December 29th, 2014
British TV Series Saying Farewell in 2014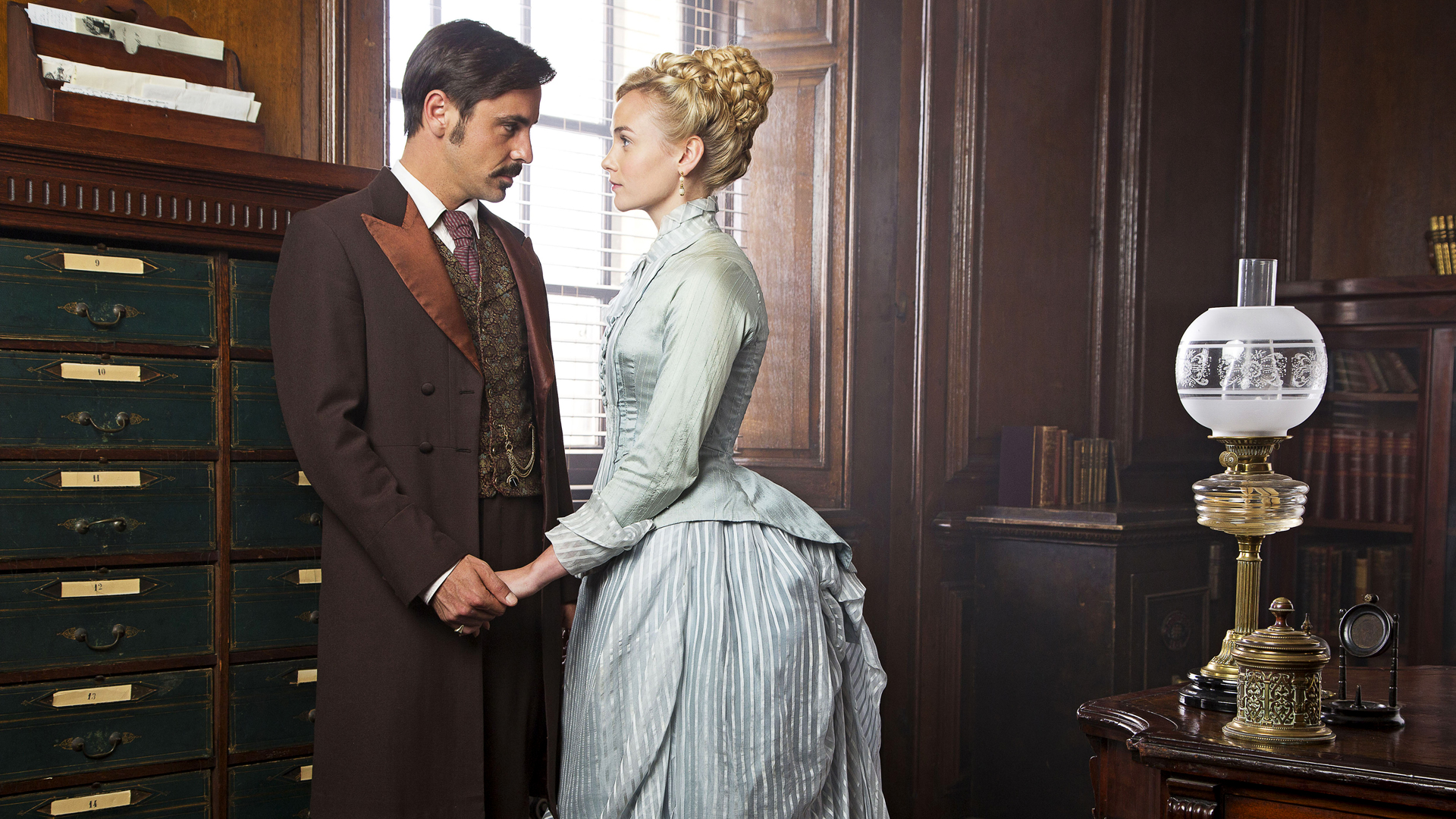 When I first decided to write this post about shows ending their runs in 2014, I didn't realize how complicated it would be. Little did I know that in the fast paced world of modern entertainment broadcasting, rumors run rampant and programming decisions can change on a dime. 
For example, in some of my early research it was stated that the sitcom Peep Show was ending in 2014. Upon closer inspection, I found the ninth and final series (which has been commissioned since 2013) will not air any time before next year and probably will be, but may not actually, end the whole thing.
Law and Order: UK is in a similar state of ambiguity. As Series 8 was winding up in late spring of 2014, ITV announced the police/courtroom drama was taking an indefinite break due in part to the departure of long-time cast member Bradley Walsh who played Det. Ronnie Brooks from the very beginning of the series.
Walsh has countered back saying he would be willing to return to the series at some point and that Law and Order: UK has not been permanently cancelled.
There were some shows, on the other hand, that were perfectly clear about their fate. The Paradise was one of those programs. After Series 2 aired in the UK at the end of 2013, the BBC announced the period drama would not return due to its relatively low ratings and the competition from TV's Mr. Selfridge.
I'm sure this cancellation was disappointing for the many American fans who watched the series finale on PBS just a month or so ago. But one bright spot was that The Paradise had the opportunity to resolve its storylines and end on a happy note. 
[This video is no longer available.]
Conversely, the family sitcom Outnumbered ended on its own terms. Show creators Andy Hamilton and Guy Jenkin made the decision to stop at five series with the option to come back for one-off specials from time to time.
American audiences may have gotten to know Pete and Claire Brockman (Hugh Dennis and Claire Skinner) and their three realistically incorrigible children through Hulu or Acorn TV. In the blink of an eye, those mischievous moppets became hormonal teenagers. 
And in an apparent finale trend, several popular British sitcoms have decided to call it quits in 2014 by ending on a festive holiday note with a Christmas special episode.          
As reported earlier here on Telly Visions, Miranda Hart had decided to bring her successful semi-autobiographical comedy to an end with a pair of Christmas specials. While one would assume that Miranda's double proposal dilemma would be the main plot point to be resolved, I've heard there are plenty of twists and turns over the course of both installments. Here's hoping Hulu or Acorn TV picks up the finale episodes soon. 
Ricky Gervais' dramedy Derek also concluded this month with a holiday special. Per Gervais' usual formula, Derek's characters' stories developed within the framework of two series with a special to tie up any loose ends. Chances are Gervais is unlikely to deviate from his successful modus operandi.
What better way to end a series than with a wedding, a heartfelt intervention and a new bundle of joy on the way? Netflix has been the exclusive carrier of this series in the US so I would expect the final installment of Derek to appear there soon. 
And last but not least, Lee Mack, creator and star of the sitcom Not Going Out has suggested that after a seven series run, this year's Christmas special COULD BE the end of the road.
Chronicling the antics and misadventures of a shiftless bloke in his later thirties who spends most of his time on the couch or down at the pub, Lee's only motivation seems to his attraction to his landlady and roommate Lucy (Sally Bretton). Surely these feelings are the main focus of this possible series finale. 
Hulu streams Not Going Out up through Series 6 so we can reasonably assume the most recent episodes will be added soon including the (possible) Christmas finale.
Obviously there can be a great deal of uncertainty surrounding the status of any given show. In the UK particularly there's always the possibility of a return of a favorite series through a one-off special. And with the increasingly flexible medium of streaming services, a show cancelled by a traditional network can be picked up by an on-line provider such as Amazon or Netflix. Case in point is the cancellation and revival of Ripper Street.
As we prepare for an exciting new year of British telly, which series are you particularly sad to see go? Help us bid farewell to these departing series by sharing your thoughts in the comments section.
---
By
for on December 29th, 2014
More to Love from Telly Visions