By
for on April 20th, 2023
Kit Connor & Callum Woodhouse to Lead A-List Cast for 'One of Us'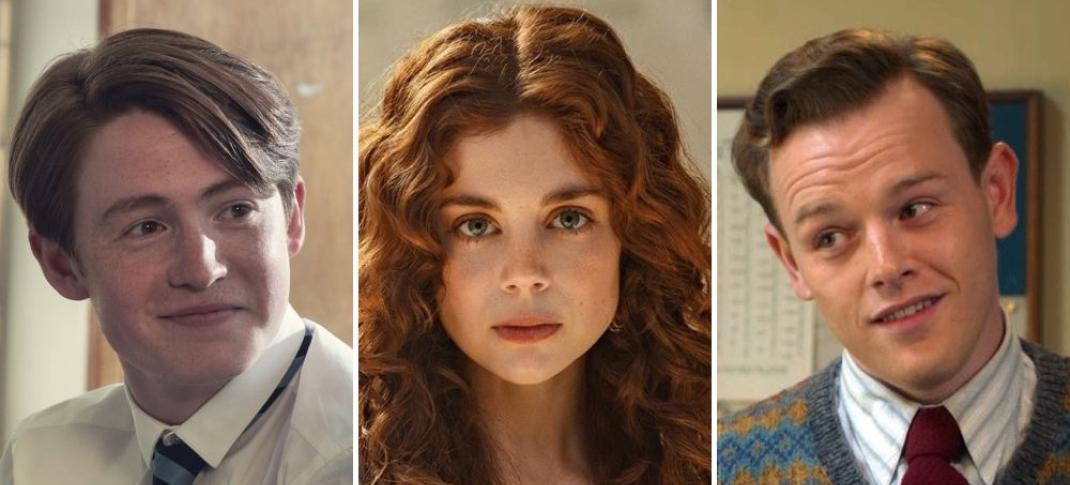 Fresh off of the success of the teen rom-com series Heartstopper, young actor Kit Connor is set to shift gears into the horror genre in the upcoming film One of Us. The main cast joining him promises a veritable family reunion of rising stars and seasoned pros.
In the allegorical horror film, family members begin dying one by one at a funeral while Youngest (Connor) searches for the stranger in their midst. The film comes from the Jung School and Northern Ireland Screen.
Connor is the youngest of a main cast that includes Callum Woodhouse (All Creatures Great and Small), Charlotte Hope (The Spanish Princess), Siobhan Fallon-Hogan (Rushed), and Ian Beattie (Game Of Thrones). Two yet-unnamed "key roles" will be played by Douglas Henshall (Shetland) and Sienna Guillory (Resident Evil). The supporting cast includes Beccy Henderson (Derry Girls), Helena Breen (Hunger), and David Horovitch (House Of The Dragon). Filming began in March in Northern Ireland.
This horror film marks a departure for Connor from the uplifting tone of his previous projects — most notably the teen romantic comedy-drama series Heartstopper and the Elton John biopic Rocketman. As one of the UK's most prominent young rising stars in both film and TV, does he have the range? We certainly wouldn't bet against him. One Of Us comes after Connor wrapped filming on Season 2 of Heartstopper in December. He will also star in the forthcoming teen drama A Cuban Girl's Guide To Tea And Tomorrow, filmed in 2022 but has not yet announced a release date.
One of Us is headed by writer-director and executive producer Stefan van de Graaf. Van de Graaff is one half of the writer-director team behind the crime thriller series Simmer. One of Us is produced by Raquel Baldwin and co-produced by Robert Machoian. The director of photography is Bianca Cline, who was recently the cinematographer of the Oscar-nominated animated film Marcel the Shell With Shoes On.
The film is developed by the Jung School and Northern Ireland Screen. The Jung School was founded in the fall of 2022 by Van der Graff himself. According to its website, the group aims to cultivate "a theoretical approach to creating timeless film and art" and "reacquaint the modern artist — you creators, writers, filmmakers, painters —with these ancient ideas [of Jungian psychology]." In other words, experimental and more than a little cerebral.
Northern Ireland Screen is Northern Ireland's national screen agency, which is "committed to maximizing the economic, cultural, and educational value of the screen industries for the benefit of Northern Ireland." Hence the filming on location in Northern Ireland.
There is no word yet on when the film will be released or when filming will wrap, but filming is currently underway.
---
By
for on April 20th, 2023
More to Love from Telly Visions