By
for on December 24th, 2014
New Trailer for 'The Second Best Exotic Marigold Hotel'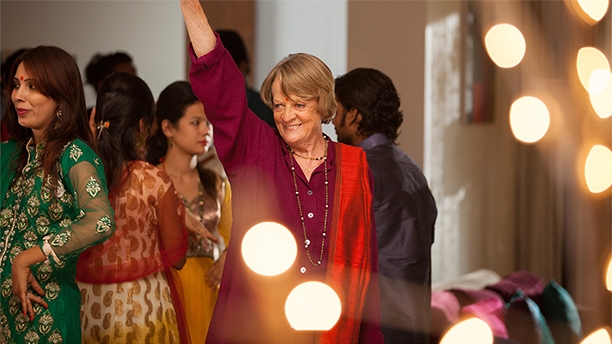 A new trailer has been released for the highly anticipated sequel to heartwarming 2012 comedy The Best Exotic Marigold Hotel, if the new clip is anything to go by, it pretty much looks as though we're kind of in for more of the same as we go back to India for a second stay. However, in this case, "more of the same" is a perfectly acceptable and actually quite desirable outcome as the first film is so lovely.
Creatively titled The Second Best Exotic Marigold Hotel, the sequel will continue to follow the story of a group of British retirees making a home for themselves in a second-rate Indian retirement hotel. Eight months have passed since the events of the original film and, with the Best Exotic Marigold Hotel for the Elderly and the Beautiful nearing capacity, owner-manager Sonny Kapoor (Dev Patel) is looking to expand his business empire. Or, at least build another retirement home. 
The film is packed with amazing British acting talent, as the bulk of the main cast from the first film returns, including Judi Dench, Maggie Smith, Bill Nighy, Celia Imrie, Penelope Wilton and more.
They original Marigold Hotel residents are also joined by several new faces, including David Straitharn, Tamsin Greig and Richard Gere, the latter of which is playing a new guest that seems to have all the hotel's ladies swooning.
Watch for yourselves below: 
I can't be the only person that gets embarrassingly sappy and emotional about these Marigold Hotel movies, right? This trailer makes me stupidly happy.
But, just as fair warning if Evelyn and Douglas don't manage to get together in this movie, I'm going to send someone a sternly worded letter. (Or series of tweets. Whatever.)
The film is slated for US release on March 6, 2015. Who else will be getting in line to see it opening weekend? Do you think the sequel will be as successful as the first film? 
---
By
for on December 24th, 2014
More to Love from Telly Visions