By
for on March 9th, 2015
Retirement Is a Laughing Matter (on British Telly)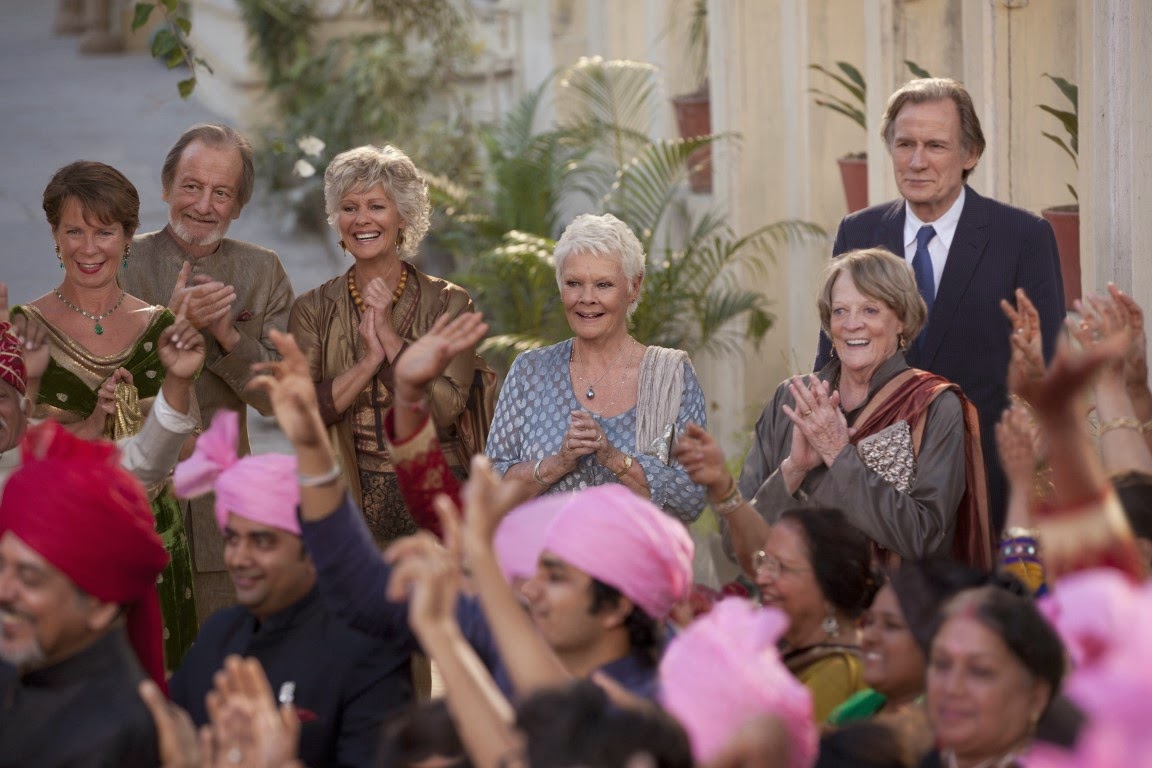 Whether you call them senior citizens, retirees or OAPs (old age pensioners), people of advanced age certainly have a sizable presence in British entertainment. Popular series such as Last Tango in Halifax, Vicious, The Old Guys and Boomers feature seniors as main characters, not just someone's colorful grandfather or an eccentric old auntie to provide a laugh or wise word when called upon.
Think back to 2011's The Best Exotic Marigold Hotel wherein a group of British retirees make the trek to India to live out their golden years. Their reasons may have varied –the warmer climate, cheaper cost of living, an opportunity to reconnect with the past and as a means for getting a needed operation much sooner – but they all found a sense of community.  The success of this film is a prime example of the bankability of stories focused on elderly characters and their concerns.
This showcase of British acting legends was so popular that a follow-up, The Second Best Exotic Marigold Hotel, was just released. With a cast of respected and award winning veterans who range in age from 62 (Celia Imrie) to 80 (Dames Maggie Smith and Judi Dench), this highly anticipated sequel demonstrates that there is a significant audience for stories that don't involve perfectly pert bodies, martial arts fighting sequences or pyrotechnics.
That's not to say that aging is a cozy, gentle process. Ask anyone who's approaching AARP membership eligibility (that includes me) and they'll tell you there's nothing easy about getting old or about adjusting to retirement. Fortunately, British telly strives to makes us laugh at an issue we all have to face sooner or later.
In As Time Goes By, for example, Jean (Judi Dench) first starts to contemplate retirement from her secretarial temp agency at the end of the fourth series. It isn't until the sixth series, however, when Jean's future collides with her present. We find her acting strangely; taking on too much work and secretly seeing a psychotherapist. Lionel (Geoffrey Palmer) finally confronts his wife about her reluctance to put their relationship ahead of her job. Only then can she finally make peace with her choice to retire.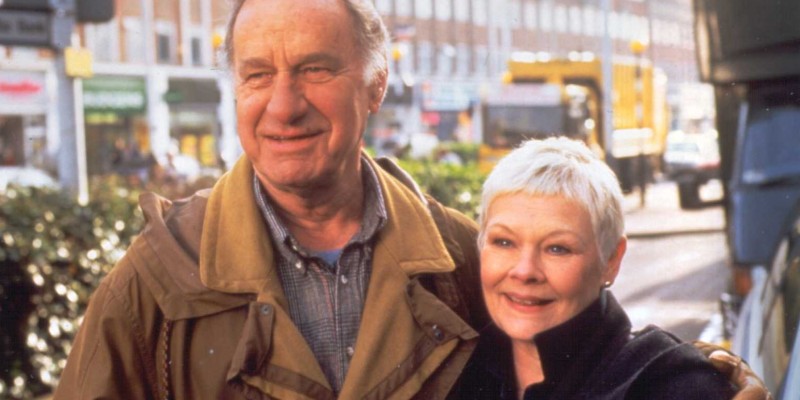 Then there's poor DI Henry Crabbe (Richard Griffiths). He has all the plans in place to retire from the police force and start a restaurant called Pie in the Sky. Alas his boss doesn't want to let his best detective get away and so proceeds to blackmail him to stay on and work cases on an as-needed basis. Henry manages semi-retirement, but his passion is reserved for the kitchen and his accountant wife, Margaret (Maggie Steed) who helps him run the restaurant. 
Some people retire only to be enticed to return. In New Tricks, Detective Superintendent Sandra Pullman (Amanda Redman) recruits three retired officers to join her in the Met's Unsolved Crime and Open Case Squad. Starring Dennis Waterman, Alun Armstrong and James Bolam, these are detectives with demons to be sure. Nevertheless, each man brings different talents and a wealth of experience to the job including the ability to still chase down villains. 
Involuntary retirement is another matter altogether. In the case of One Foot in the Grave's Victor Meldrew (Richard Wilson) losing his security guard job to an electronic box is just the beginning of his problems. His most worrying quandary is what to do with all his new-found spare time. Unfortunately, his long-suffering wife Margaret (Annette Crosbie) must endure the hardship of having her husband suddenly and constantly underfoot. 
[This video is no longer available.]
While not inevitable, pensioners sometimes find themselves no longer able to live as independently as they once did. One option of course is a facility like Waiting for God's Bayview Retirement Home. The food is bad, the manager is a cheapskate and his well-meaning assistant treats the residents like children. Cynical Diana (Stephanie Cole) and kindly Tom (Graham Crowden) have learned the secret to surviving such a place; they advocate for better living conditions by making mischief with the staff. 
Who is your favorite geriatric TV character? Aging and retirement are universal issues so how do you think the US compares with the UK in their portrayal of the elderly? No matter your age, we welcome your thoughts on this inevitable human condition.
---
By
for on March 9th, 2015
More to Love from Telly Visions