By
for on February 18th, 2015
This New Trailer for the BBC's 'Poldark' Remake is Amazingly Good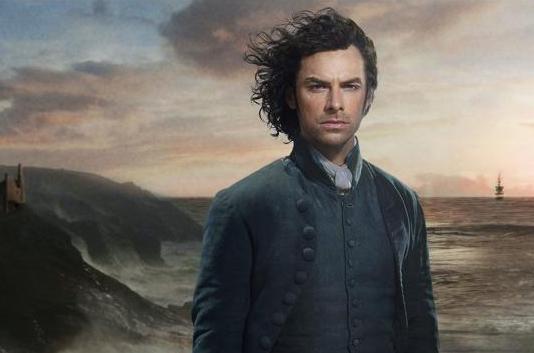 The BBC has released a new trailer for their upcoming remake of classic period drama
Poldark
and it's jam-packed full of dramatic music, war flashbacks, gorgeous scenery, romantic tension and more.
Happily, this clip is 100% different from the teaser trailer that PBS and Masterpiece dropped last month – more new footage for us! Another bonus, the BBC clip focuses on who the characters are and giving us a little explanation of what's going on, so this is actually great for those viewers who may not now anything about the first Poldark but are curious about this one, since it's such event programming for both the BBC and PBS. 
Poldark is based on Winston Graham's book series of the same name, and the story was previously adapted for television back in the 1970s, in what would ultimately become one the most popular costume dramas of all time.
The BBC's lavish remake stars The Hobbit trilogy's Aidan Turner, alongside The White Queen's Eleanor Tomlinson, Blandings' Jack Farthing, Whitechapel's Phil Davis and many more. Turner plays Ross Poldark, a dashing, brooding British officer just returned from fighting in the Revolutionary War to find that his home in Cornwall has changed rather dramatically while he's away.
Take a look for yourselves: 
I may have watched this clip a couple times in a row because it's just that good. It's sort of embarrassing. But for those of us who've been following Turner's career since he was broody vampire Mitchell on Being Human, it's nice to see him land such a swoony, leading-man role. Plus, the whole thing just looks awesome.
Thoughts? Are you looking forward to this Poldark remake? Or do you think the classic original is the only version that matters? Let us know in the comments. 
---
By
for on February 18th, 2015
More to Love from Telly Visions