By
for on March 10th, 2021
New 'Line of Duty's Trailer Gives Fans First Look At Extended Season 6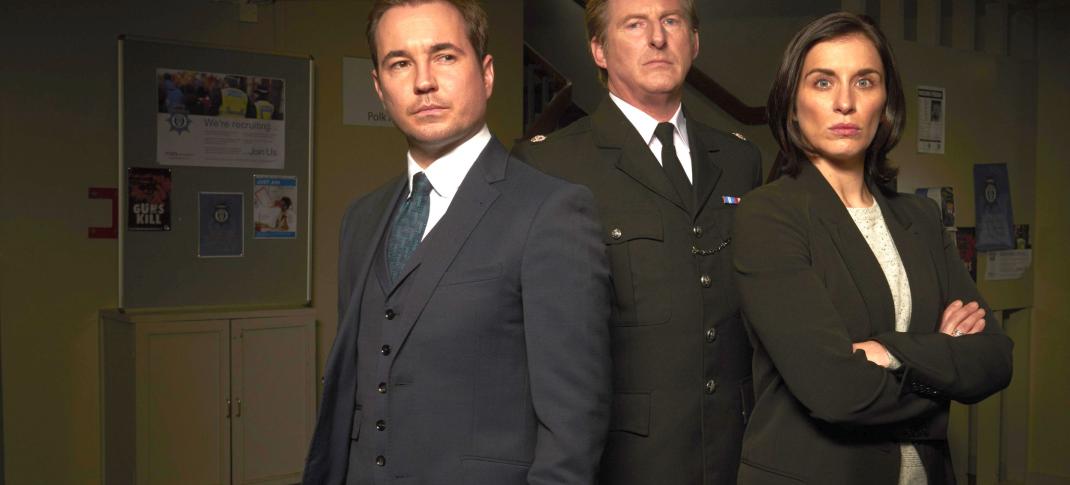 It took Bodyguard hitting big on Netflix before American TV networks took Line of Duty seriously. The U.K. crime procedural became a phenomenon over the first four seasons, making it Jed Mercurio's first major hit on the BBC. But Line of Duty's relegation to BBC Two until Season 4 led it to wind up in a morass of British titles piled onto Hulu, where it remained mostly unnoticed by American viewers. But that changed in 2018 when Mercurio took the year off from it to make the Richard Madden-Keeley Hawes political thriller, Bodyguard. That it was a hit in the U.K. wasn't a surprise, as Line of Duty fans tuned in in droves. It was that Netflix got it to hit big over here that was the surprise, showing Line of Duty could also have potential.
Acorn TV was quick off the mark, securing both Line of Duty's full run up to that point and exclusive rights to future seasons. The series has done so well that parent company AMC has now started airing the series on linear cable, with the first three seasons running back to back beginning in April of last year. (Line of Duty's 5-6 episodes a season format is short for American basic cable and broadcast, where shows regularly run 18-22 episodes, so by adding the first three seasons together, AMC created one typical American TV show out of it.)
The result is that the series, now rounding into its sixth season later this spring, is more popular than ever in the states and is heralded as one of Acorn TV's most-watched titles. The new season, which is slated to debut on BBC One on March 21, has released its first trailer for the new season, which is planned to run an expanded seven installments.
Line Of Duty stars Martin Compston as DS Steve Arnott, a former counter-terrorism officer assigned to AC-12, the anti-corruption unit within the Central Constabulary, Vicky McClure as undercover specialist DI Kate Fleming and Adrian Dunbar as their boss, Superintendent Ted Hastings. The new season will pick where Season 5 left off, continuing the search for the mysterious "H," who may or not be someone on the inside. (Last season featured a plotline where it looked like Hastings could be "H," but he was proven innocent.)
This year will also feature a new character, DC Chloe Bishop (Shalom Brune-Franklin), joining AC-12. Other new actors for this season include Perry Fitzpatrick, Andi Osho, and Prasanna Puwanarajah. Kelly Macdonald (The Child in Time) will also guest star.
The series initially began filming Season 6 back pre-pandemic but was forced to go on an extended hiatus in 2020. At the time, Mercurio hinted he might be rewriting things to reflect the new reality, though it seems from the trailer this may not be the case after all. Fans will have to wait and see.
Line Of Duty Season 6 will premiere in the U.K. on March 21, with the finale planned for May 2, 2021. The series will premiere on Acorn TV less than two weeks later, starting on Monday, May 13.
---
By
for on March 10th, 2021