By
for on March 10th, 2019
New 'Killing Eve' Season 2 Trailer Features Feelings and Fashion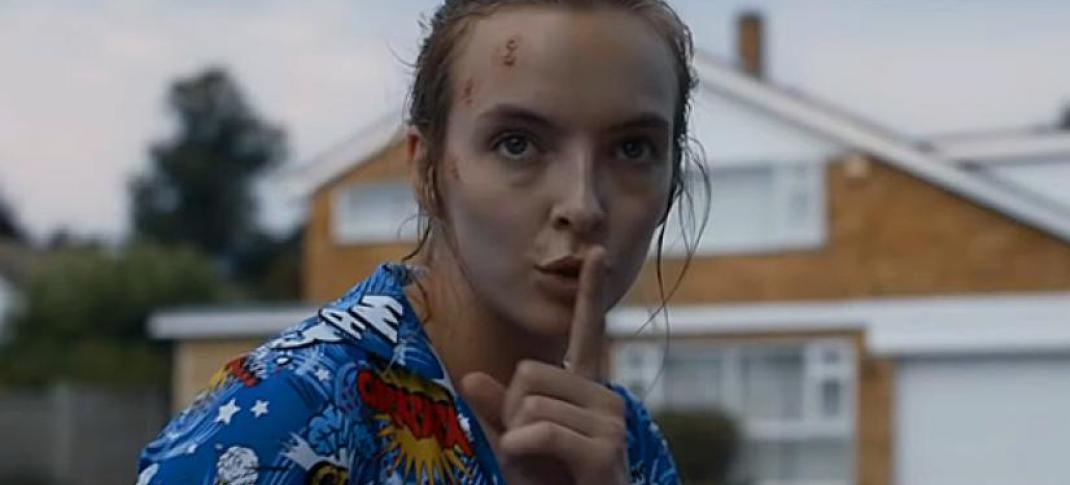 The full trailer for the highly anticipated second season of BBC America's buzzy drama Killing Eve is here, and it's pretty much everything we could have asked for and more.
The first teaser for Season 2 hinted primarily at the fallout from the explosive first season finale, in which MI-5 desk jockey Eve (Sandra Oh) stabbed female assassin Villanelle (Jodie Comer) in the gut before the two of them could sort out exactly what the weird tension going on between them actually is.
Now BBC America's dropped a second trailer, which focuses more clearly on the obsessive element to Eve and Villanelle's relationship and the frequently mirrored traits between the two of them.
Bonus: This clip features several striking new Villanelle disguises that seem destined for inclusion in her assassin fashion Hall of Fame, including a pink wig, something that resembles a fluffy pig waitress, children's pajamas and an ensemble so stylish strange girls on the street want to put her on their Instagram feeds.
Watch for yourselves below:
There's a lot we don't know yet about Season 2. How Villanelle survives – or, for that matter, reacts to her crush trying to kill her. What Carolyn thinks of Eve's attempt to murder their target. Whether the two women will find one another again anytime soon. And what might happen if they do.
But despite these gaps - if anything, everything seems to feel bigger, bolder and more intense than Season 1.
"Sometimes, when you love someone, you do crazy things," intones a Villanelle voiceover as the clip opens, which remains pretty much the truest sentiment ever uttered in connection with this show.
Killing Eve Season 2 begins April 7 on BBC America, and the show will also be simulcast on sister network AMC, in an attempt to build on its critical, ratings and word of mouth success from last year.
Are you looking forward to more Killing Eve? Let's discuss.
---
By
for on March 10th, 2019