By
for on February 16th, 2019
Jodie Comer and Sandra Oh Return in Dark Trailer for 'Killing Eve' Season 2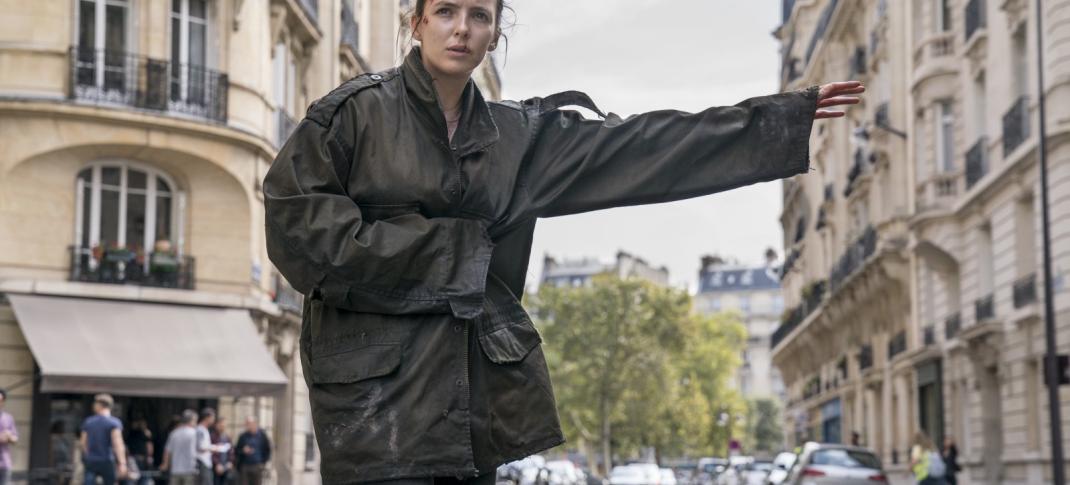 Killing Eve, the dark, female-led cat and mouse drama that caught the imaginations of television fans last year, will return for its (extremely) highly anticipated second season in April.
The question, of course, is can it recreate the magic of its first?
If the first trailer is anything to go by, then the answer is a resounding yes.
BBC America gave us all an early Valentine's Day present with a first look at Season 2, which, by all appearances, is just as dark, moody and obsession-filled as its predecessor.
The series revolves around Eve (Sandra Oh), a bored MI-5 desk jockey looking for something to reinvigorate her life, and Villanelle (Jodie Comer), a psychotic female assassin on a killing spree. It appears as though the second season will pick up right where the first left off, following a tense-in-every-possible-meaning-of-the-word face off between the two women that resulted in Eve stabbing Villanelle.
What's next? A lot, apparently.
Watch the trailer for yourselves below: 
Villanelle has clearly survived – but we don't know exactly how, who helped her, where she's gone next or why. (Though she's clearly threatening at least one if not more people, so status quo maintained there.) For her part, Eve is clearly wrestling with the idea that she may have killed the object of her latest obsession, and both seem determined to track the other down once more.
"Sometimes, when you love someone, you do crazy things," intones a Villanelle voiceover at one point, a statement that should probably just serve as Killing Eve's overall tagline.
The series' sophomore outing begins April 7 on BBC America, and the show will also be simulcast on its sister network AMC, in an attempt to build on its critical, ratings and word of mouth success from last year.
Are you looking forward to Killing Eve Season 2? Let's discuss!
---
By
for on February 16th, 2019
More to Love from Telly Visions