By
for on November 2nd, 2012
New BBC America Teaser for Ripper Street, Series Set to Premiere January 2013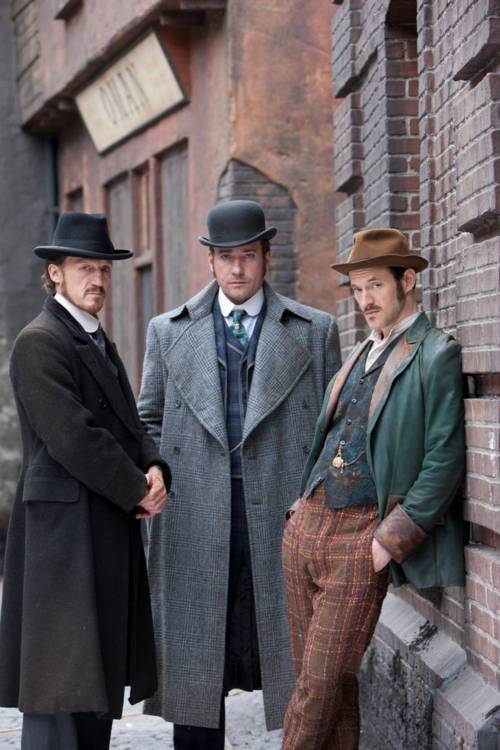 BBC America has released their first preview for upcoming period thriller Ripper Street starring Matthew Macfadyen, Jerome Flynn and Adam Rothberg. Set in the Whitechapel neighborhood in the immediate aftermath of the Jack the Ripper murders, Ripper Street  will focus on the infamous H Division of the London police department and their attempts to keep the peace in the East End following these grisly crimes.
The first (supertiny) teaser for this highly anticipated series aired following the closing ceremonies of the London Olympics, but this is the first clip in which we can actually see some real footage from the show. Well done, BBC America, for starting the promotional wheels for this series turning earlier rather than later – and not just because the BBC's tendency to drop trailers two weeks before series premieres is often occasionally frustrating.
Anyway, this clip is well worth a look – Macfadyen is looking predictably dishy in period dress and his performance seems predictably solid, even in these brief snippets. What's most interesting here, though, is the show's surprisingly dark and grisly tone. This shouldn't be a total surprise, given that the series is set right after the Ripper murders, but sense of atmosphere, of place and moment in history, is palpable.  I'm intrigued! Hopefully, this won't doesn't turn out to be some sort of boring procedural cop drama that happens to feature detectives in period dress, because I quite like the feel of this thing so far. Take a look for yourselves below.
Ripper Street is still being mentioned as a Fall 2012 drama for BBC One – though there's been no further news about when UK audiences could expect to see it.  At least now we officially know that it will air in America in January 2013, as part of BBC America's Wednesday night "Dramaville" block.  What say you, folks? Curious about Ripper Street? Or have you had enough of the Ripper for a while?
---
By
for on November 2nd, 2012
More to Love from Telly Visions