By
for on June 23rd, 2014
'Sherlock's' Louise Brealey Joins Cast of 'Ripper Street'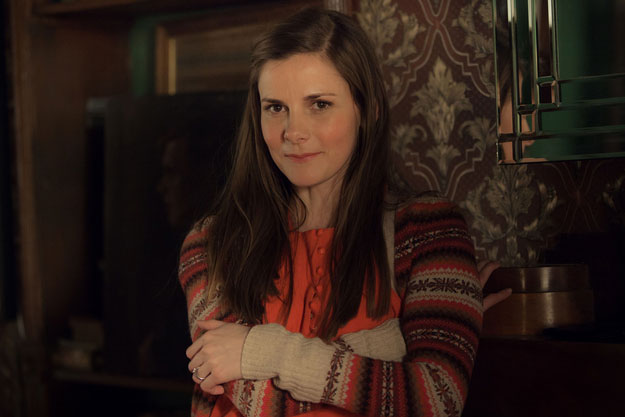 Luckily, even though we're all suffering through the terrible experience of waiting through yet another interminable wait for a new season of Sherlock, we've got plenty to entertain ourselves with in the meantime since many members of the show's cast seem to be keeping fairly busy with a variety of projects. And now there's another name to add to the list of Sherlock stars in unexpected places – Louise Brealey is joining the cast of period crime drama Ripper Street.
Best known for her role as Sherlock's brilliant but slightly awkward pathologist Molly Hooper, Brealey will play Dr. Amelia Frayn, a trailblazing female Victorian doctor who runs the Obsidian Clinic in Whitechapel. 
"I'm playing one of the first women doctors," Brealey told the Radio Times. "I'm really excited because I did history at university and I love a bit of research. Elizabeth Garrett Anderson blazed the trail in the 1870s and in the intervening decade or so a few extremely intrepid and unusual women started learning to be doctors themselves."
The story of Ripper Street's third season is a bit magical in and of itself – as the period drama was originally cancelled by the BBC following its second outing last year. However, the axed Victorian series was given new life three months later when, due in part to an avid fan campaign, it was revived thanks to a deal with Amazon Prime Instant Video, which acquired subscription streaming rights for the show in the UK. (It appears that Ripper Street will still air in the US on BBC America.)
"Everyone's just delighted that it's got another crack of the whip," said Brealey. "They felt that they weren't quite done with it. I think it's that feeling when you've had half the biscuit and left it somewhere in the house: you can't quite rest until you've found it. So it's like they're all finishing off a custard cream with smiles on their faces!"
Series 3 is currently filming in Dublin but no airdate has been set yet for either side of the pond.
Are you excited to see Brealey in a different sort of show from Sherlock?  
---
By
for on June 23rd, 2014
More to Love from Telly Visions