By
for on September 2nd, 2013
New BBC Drama Trailer Shows Off Footage from 'Sherlock', 'The Musketeers' and More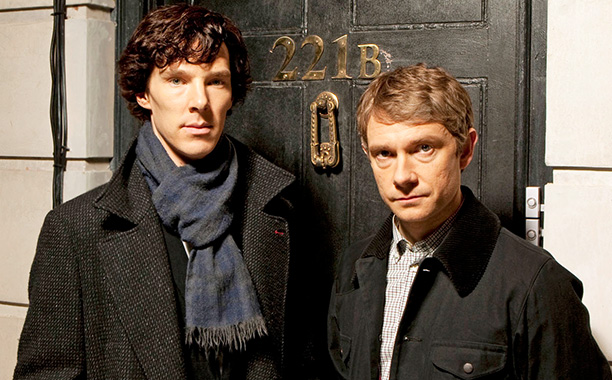 The BBC released a new trailer yesterday highlighting its forthcoming slate of "Original British Drama" – a montage of both new and returning series that's meant to get us all excited for the great programs – both new and old – headed our way from Auntie Beeb in the not too distant future.
Spoiler: This clip does its job really well.
The trailer – which is extremely well put together and very theatrical – shows off several of the BBC's most highly anticipated properties, including the returns of Sherlock and Ripper Street and several new premieres, including period drama The Musketeers with Peter Capaldi, The Escape Artist with David Tennant, The Great Train Robbery, Quirke, By Any Means and What Remains.
Granted, none of these series get to highlight more than a handful of super quick glimpses of new footage – but we don't think you'll mind so much. Watch for yourselves below. 
It's a bit ridiculous how exciting seeing approximately two lines of dialogue from the new series of Sherlock can make you – but really, it's like water in the desert after so long a wait. 
That said - everything in that trailer looks pretty fantastic, not just Sherlock. The Escape Artist and The Musketeers are both on my must-see list for this year as well! (The Musketeers will be airing on BBC America, but no word on the others as yet.) 
Thoughts on this trailer? What looks good? And, of course, what'd you think of the couple seconds of new Sherlock? 
---
By
for on September 2nd, 2013
More to Love from Telly Visions