By
for on August 13th, 2012
It's Tiny, But BBC One's Promo for Ripper Street Still Packs a Lot of Atmosphere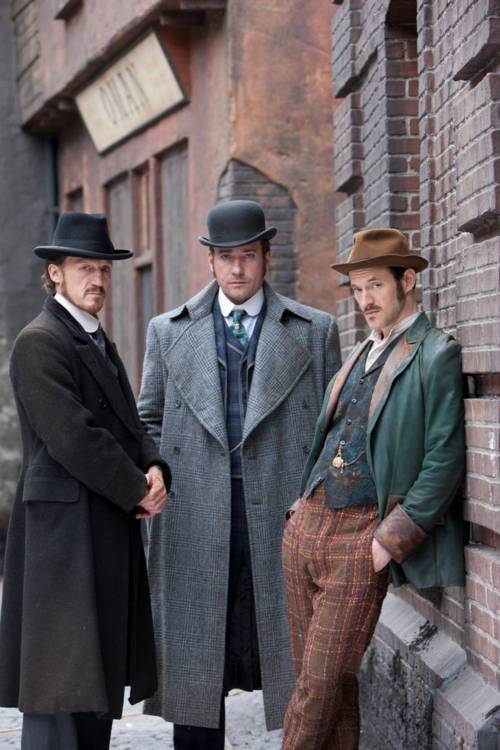 The BBC used the closing ceremonies of the London Olympics last night to kick off their promotional campaign for upcoming period/crime drama Ripper Street, with what I assume must be one of the shortest teaser trailers in existence.
"As the sun sets on the Olympics, darkness rises," intones an ominous sounding voiceover, as three men chase (presumably) a criminal through a shadowy alley. That's literally it as far as new footage goes, but since Ripper Street is pretty high on my list of 2012 programs I'm excited about, I don't mind so much. It's all terribly atmospheric.
Created by Mistresses' writer Richard Warlow and starring MI-5's Matthew Macfadyen, Game of Thrones' Jerome Flynn, The Twilight Saga's Myanna Buring and Luther's David Dawson, this eight-part period drama will attempt to make the oft-depicted Jack the Ripper murders interesting again by focusing on the aftermath of the famous crimes instead of identity of the murderer. Ripper Street will dramatize the life of London's H Division, the police precinct charged with keeping order in the Whitechapel neighborhood in the days following the Ripper killings.
Take a look for yourself below. There's certainly not enough (any?) actual footage to make any sort of judgment about the series, but if this sort of thing is your cup of tea, it's enough to get you excited for more.
Ripper Street will air on BBC America here in the States, as part of the network's Wednesday night "Dramaville' block. No official airdate yet for either UK or US viewers other than "this fall" at some point. Given the schedule of previous "Dramaville" imports, I expect that US transmission will lag somewhat behind the UK airing but not by a terrible amount. White Heat and Inside Men were at most a couple months behind UK transmission if I'm recalling correctly, so that doesn't seem too bad.
---
By
for on August 13th, 2012
More to Love from Telly Visions