By
for on September 4th, 2014
More Amazing British Actors Take the ALS Ice Bucket Challenge in Creative Ways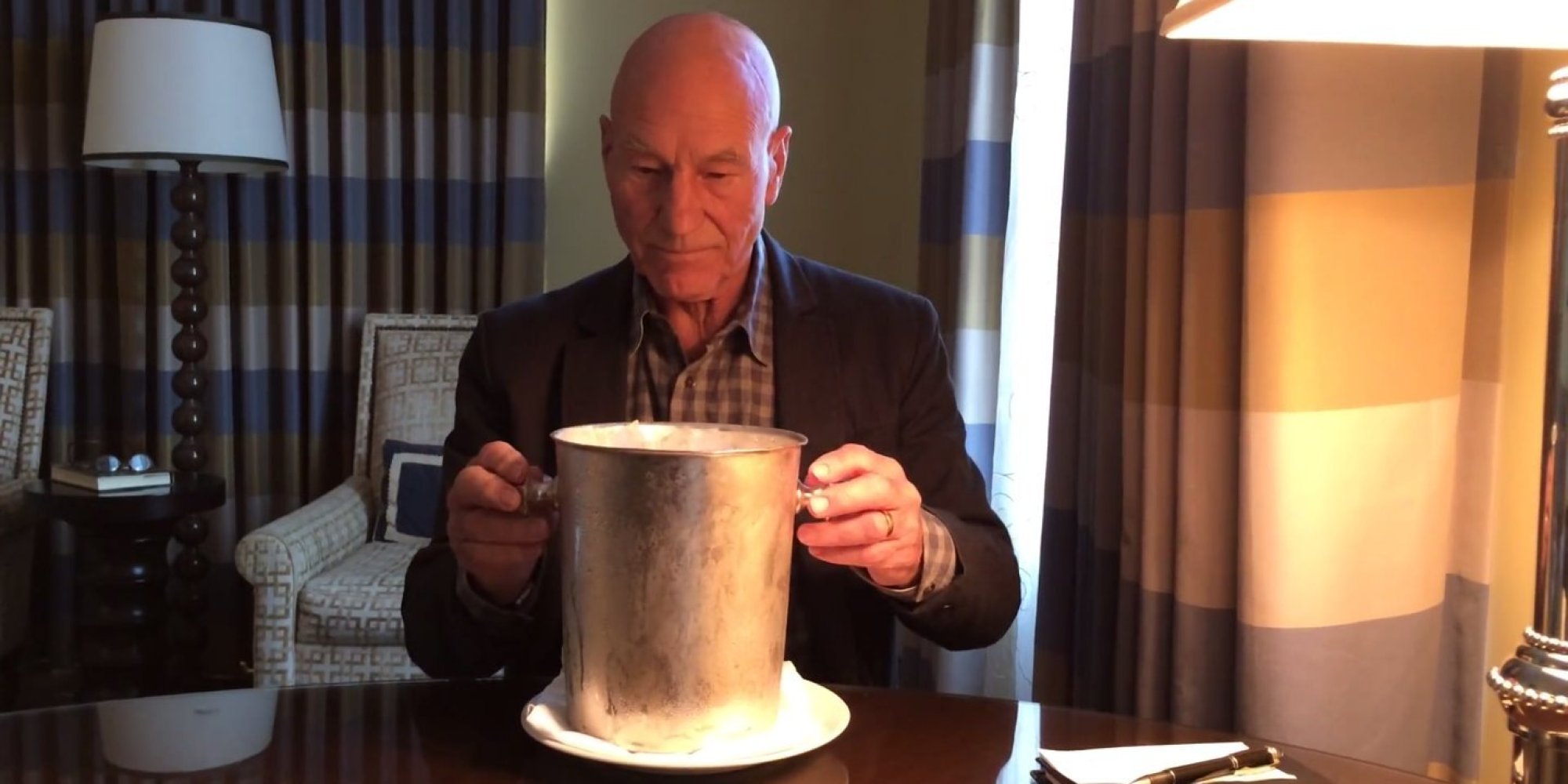 The online furor surrounding the ALS Ice Bucket Challenge – an awareness-raising charity event in which you are nominated to dump water over your head and donate to support research and treatment of the neurodegenerative disease ALS – may have settled down to a dull roar over the past week, but the viral event is by no means finished.
A slew of notable British actors have already partaken in the challenge, cheerfully dousing themselves and writing checks for a good cause, and now an even greater number have signed on, including several of the most iconic performers you could possibly think of. (Though, sadly, no Maggie Smith  as yet. At least we still have something to hope for. )
Anyway, here's a second complication of British ice bucket efforts, including such luminaries as Dame Judi Dench, Sir Patrick Stewart, Dame Helen Mirren, Doctor Who star Karen Gillan and Helena Bonham Carter, among many other familiar faces.
Click through, watch and rank your faves. 
The great Sir Patrick Stewart probably had the most original and creative take on the challenge – I'd still have to award the best effort to date to Sherlock star Benedict Cumberbatch and his epic five bucket dousing –but if you only manage to watch one of these clips, make it this one because Stewart is a genius.
[This video is no longer available.]
Stewart's longtime friend and perfectly adorable BFF Sir Ian McKellen also took part, shooting his attempt on the set of his new film Mr. Holmes and bringing along an entire dance troupe to help him out. 
You may have already known that Dame Judi Dench is basically the world's most amazing and perfect person, but prepare to have your admiration kick up about five notches when you realize that not only did she participate in the challenge – let's face it would any of us have dared judged her if she hadn't? – she did it in a white oufit. 
[This video is no longer available.]
Former Doctor Who companion Karen Gillan was nominated by her former co-star Matt Smith and rose to the occasion admirably, though why she decided to sport what appears to be a Pink Power Ranger costume is anyone's guess really. 
Not to be outdone on the Dame front, the fabulous Dame Helen Mirren did her challenge in Italy with some rather adorable assistants. 
Game of Thrones' Natalie Dormer and Merlin's Katie McGrath did their challenges simultaneously and their clip is pretty adorable honestly. How did I miss that they were BFFs? 
X-Men star James McAvoy clearly does not like cold water (or his friends very much at the moment): 
And Helena Bonham Carter gets some help with her ice bucket from a familiar-looking assistant, and possesses a truly terrifying scream. 
[This video is no longer available.]
All we really need now is Michael Fassbender and/or Peter Capaldi, yeah?
Which celeb has done your favorite ice bucket challenge to date? Have there been any other notable attempts that we've missed? 
---
By
for on September 4th, 2014