By
for on April 30th, 2014
'Miranda's' Tom Ellis to Star in 'Rush' For USA Network This Summer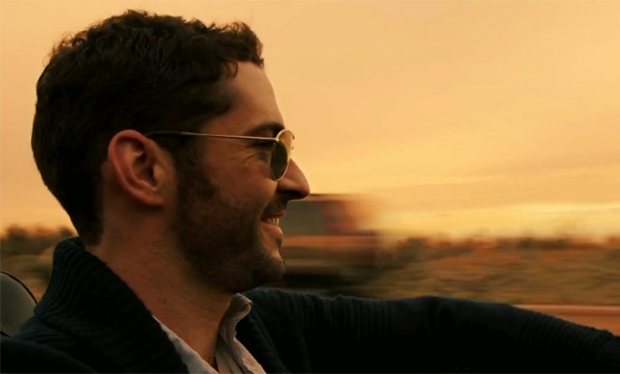 A familiar British face will be the leading man in an upcoming American drama this summer. Miranda star Tom Ellis is taking on the lead role in USA Network's new series Rush, playing a once-successful ER doctor whose addiction to pills and other drugs leads him to set up his own shingle as a professional "fixer" who handles awkward cases and procures off-the-record medial goods for L.A's elite.
Ellis is probably best known to British television fans for his role as Miranda Hart's dishy love interest on her sitcom Miranda, but he's also had roles on EastEnders and appeared for a short time on US series Once Upon a Time as the drama's original Robin Hood. He'll be playing main character William Rush who, on the surface, sounds more than a bit like a male (and medically focused) version of Scandal's Olivia Pope.
Per the official press release, Rush examines the world of renegade physician Dr. William P. Rush, a "medical fixer" who privately caters to LA's elite and whose service comes with a hefty price tag. Though the hard-partying doctor claims that he doesn't make judgments about his less-than-squeaky-clean clients, he's not immune to the ugliness that he encounters. (Translation: Rush also partakes in some serious self-medicating, to battle his own personal demons. Tortured (anti-)heroes, yay!)
"He's not a bad guy... he just does bad things sometimes," Ellis told Yahoo TV. "But who doesn't? It's set in Los Angeles so, medically, we'll see it all. He doesn't say no to any clients, as long as they can pay his fee."
Watch the official preview below: 
[This video is no longer available.]
Well. A bit of a turn from Ellis' dreamy Perfect Boyfriend image as Gary Preston, huh?  Plus, the show itself certainly sounds much darker than the traditional bright and breezy fare that's the hallmark of USA Network's lineup, so watching them go for "edgy" is going to be rather interesting.
The drama also stars Larenz Tate as Rush's best friend from medical school, Rick Gonzalez as his dealer and Sarah Habe as his trusty assistant.
Rush is slated to air on USA Network this summer, beginning Thursday, July 17. 
---
By
for on April 30th, 2014