By
for on November 25th, 2013
British Telly Chefs: Who Would You Trust to Make Your Thanksgiving Feast?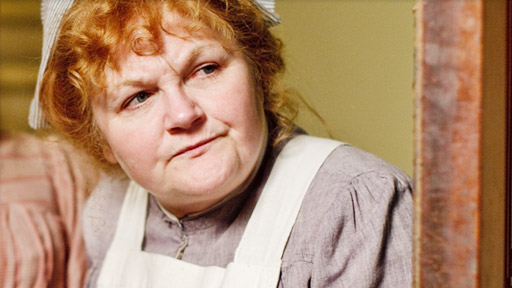 In case you've lost track of time, Thanksgiving is quickly approaching, a holiday which holds many fond memories and a lot of anticipation for me.
It's a great celebration for several reasons. As the name suggests, it reminds us to be thankful for all the good things in our lives. I find Thanksgiving to be less stressful than Christmas; one single day designated for families to gather together and gorge on the most delicious meal of the year. We also get to watch a parade that features giant character balloons and Broadway musical numbers. Only in America, right?
I don't know if the Brits are jealous of our feast-based holiday, but I do know Americans miss the holiday terribly when they're away from home. Let's say you found yourself in the UK over the Thanksgiving holidays, no family and no kitchen facilities of your own.  Who would you choose to prepare this most important repast, the meal that would make you feel less homesick on this special day?
 Jamie? Gordon? Nigella, you say?  They're all fine and good and granted they are real food preparation professionals.  Nonetheless, the telly chefs I have in mind tend to be a tad more amusing.
Miranda – Gary Preston (Tom Ellis) is an old school friend of Miranda's (Miranda Hart) who has recently returned to England.  While travelling the world, he discovered his knack for cooking.  Now he's taken a job as a chef at the café next to Miranda's joke shop giving her easy access to Gary's inventive dishes. 
[This video is no longer available.]
I don't know about Miranda, but I'd forgive Gary the savory muffin debacle.  He's just trying to discover the edge of the edible envelope.  In this case it's not so much the food as the presentation and Gary makes for a very pleasing presentation indeed.  Besides Miranda's not the best person to judge what makes for good grub.  She favors a kebab from a street vendor over Gary's gourmet meals.
Whites – Roland White (Alan Davies) is the executive chef at a fancy country hotel.  Though talented, he has forgone the hard work required to achieve excellence in his field.  He spends a majority of his time trying to get on the fast track to culinary fame – cookery books and television appearances.  He also tends to leave the unpleasant tasks and drudgery of actually running the kitchen to his dedicated sous-chef Bib (Darren Boyd).  
Occasionally Roland finds his inspiration and cooks up a pretty impressive meal. If only he were more consistent in his work ethic, he might actually live up to his potential.
Chef! – Chef Gareth Blackstock (Lenny Henry) is probably the closest to Gordon Ramsey you'll find on this list. Immensely talented, Gareth is the head chef of Le Chateau Anglais, an English countryside restaurant serving Michelin star quality French cuisine. Working with him however is another matter. Chef Blackstock is an arrogant perfectionist with a domineering management style.  Most impressive is his artistry with the insult which may be directed at his staff, vendors and even towards paying customers at times. 
ShakespeaRe-told – Joe Macbeth (James McAvoy) is second in command at celebrity chef Duncan Docherty's (Vincent Regan) upscale restaurant. Industrious, talented and ambitious Macbeth runs the kitchen for his absentee boss. He affords respect to the food he prepares yet feels he receives very little public recognition in return for his contributions to the restaurant's success. 
But when Joe crosses paths with a trio of mystical bin men in the alley, they foretell of his rise to power at the restaurant.  Upon hearing this prophecy, Macbeth's wife urges him to…well, it's Macbeth.  You know the story.
Pie in the Sky – A lover of fine food and wine, DI Henry Crabbe's (Richard Griffiths) retirement dream is to run his own restaurant.  Unfortunately his aspirations have been delegated to part-time chef since his boss won't allow him to leave the force for good. 
Though Henry is a highly experienced and intelligent police officer, we know where his real passion lies. From raising his own free-range chickens to hand picking his produce, Crabbe is a thoroughly English gourmet through and through.
Downton Abbey – Perhaps the most accomplished culinary professional of all, Mrs. Patmore performs wonders.  As if feeding the family and staff of a large country estate on a daily basis isn't enough, Mrs. Patmore must plan and coordinate the preparation of meals for all the aristocratic functions expected from a family of the Crawleys' standing. (Even when she isn't necessarily completely on board with this whole new technology business.) 
Small of stature, she does it all with moxie, authority and a bit of heart when it's called for.  Surely she and her small but industrious group of kitchen maids could pull off a most delightful Thanksgiving feast.
Have we missed any other notable telly chefs?  Tell us who you'd choose to cook for you in the comments below.  And of course, I wish a happy and safe Thanksgiving to everyone!
---
By
for on November 25th, 2013