By
for on May 6th, 2015
Martin Freeman Joins the Marvel Universe in 'Captain America: Civil War'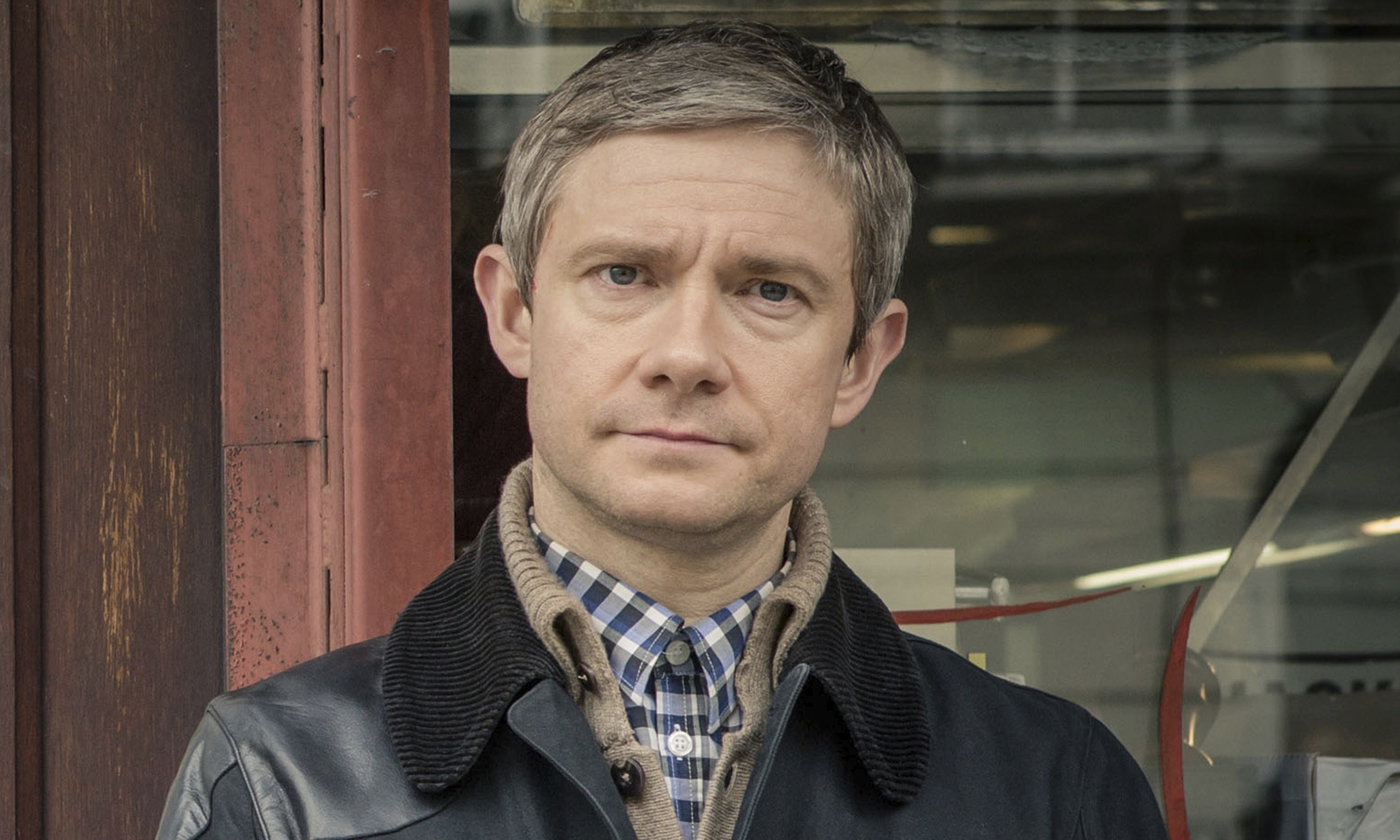 If you're a fan of all things British, you're probably just going to have to accept that you'll have to start seeing those big Marvel superhero films sooner or later, as the list of British Actors of Note who've nabbed roles in this particular cinematic universe is quite lengthy - and apparently growing every day.
Next up to bag a spot in the world of Marvel: Sherlock star Martin Freeman, who has officially nabbed a role in the anticipated sequelCaptain America: Civil War. 
He joins a long lineup of impressive Brits who've done Marvel roles of varying sizes including Tom Hiddleston (Loki), Benedict Cumberbatch (Doctor Strange), Idris Elba (Heimdall), Ben Kingsley (The Mandarin), Hayley Atwell (Peggy Carter), Toby Jones (Arnim Zola), Paul Bettany (JARVIS/The Vision), Anthony Hopkins (Odin), David Tennant (Zebediah Kilgrave), Christopher Eccleston (Malekith the Accursed), Charlie Cox (Matt Murdock) and more. 
But of course, what many fans everywhere are really concerned about is: Will Freeman run into his Sherlock co-star Cumberbatch, who's playing Doctor Strange for Marvel in his own big 2016 tentpole film, at any point? Cumberbatch isn't slated to appear in Captain America 3 but the two actors' paths might cross down the road. It's Marvel after all. 
Plus, the studio is being suspiciously hush hush about exactly what role Freeman has signed up for, and all their movies are interconnected. The entertainment website Latino Review has some rather lengthy and completely unsubstantiated and unconfirmed speculation about who Freeman will be playing, which would make sense, and also give the Sherlock castmates a chance to share a scene at some point way down the line, possibly. (Keep the dream alive, folks!) PerLatino Review, Freeman's rumored role would also have the actor show up in 2018 film Black Panther, which would also be fun. But, it's all so much speculation at this point, so we'll have to wait and see. 
Marvel seems pretty stoked to have nabbed Freeman though, particularly after his recent successes in The Hobbit and Fargo. 
"From his roles as Bilbo Baggins and Doctor Watson to Tim in The Office, Martin's range from the dramatic to the comedic has consistently impressed us," said Marvel Studios head honcho - andCivil War Executive Producer - Kevin Feige. "We couldn't be more honored or excited to have such a talented actor join the Marvel Cinematic Universe." 
Captain America: Civil War is currently filming, and will hit theaters on May 6, 2016. (If you're new to the world of Marvel, in my not so humble opinion the Captain America movies are the best of the lot by far, and an easy jumping in point to this superhero universe if you just want to make sure you see Freeman's Marvel debut next year.) 
---
By
for on May 6th, 2015