By
for on December 16th, 2021
'Killing Eve' Sets Final Season Premiere Date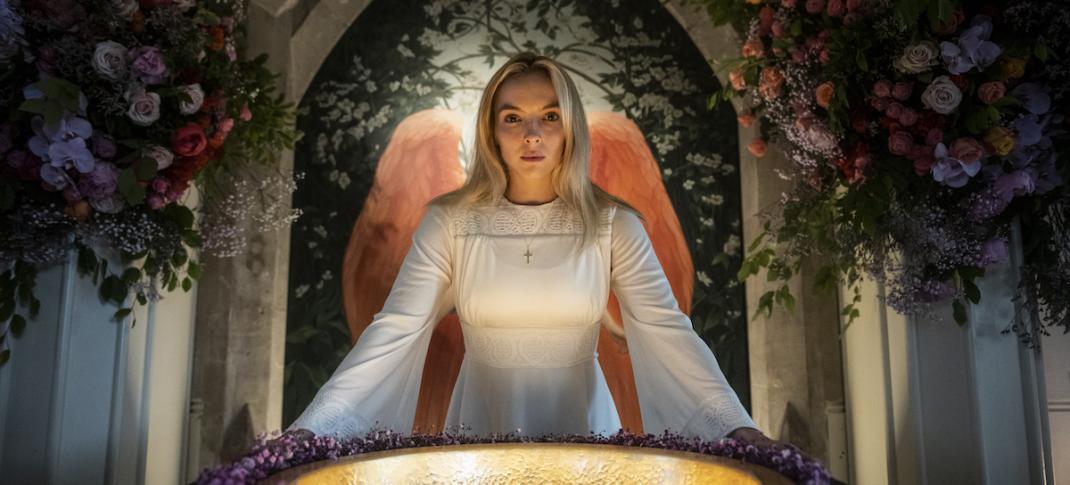 It's the end of an era, sort of. While acclaimed drama Killing Eve will only have aired four seasons and fewer than 40 episodes by the time its final credits roll, the dark drama that followed the story of an intelligence agent and the assassin with whom she becomes obsessed has doubtless influenced the pop culture zeitgeist in countless ways, from its iconic fashion to its deliberate centering of women both in front of and behind the camera.   But the long-awaited fourth season, which, like many series of its ilk, was plagued by pandemic delays, is finally upon us, as BBC America has officially announced the premiere date for its final run of episodes. 
The first two episodes of Killing Eve Season 4 will officially premiere on BBC America on Sunday, February 27 at 8 pm. Episodes will also air weekly on terrestrial AMC beginning Monday, February 28. However, AMC+ subscribers will be able to watch the season's episodes a week earlier than their broadcast debuts.
Season 4 will attempt to pick up where the previous season's finale left off after a series of events finally forced intelligence agent Eve Polastri (Golden Globe winner Sandra Oh) and murderer Villanelle (Emmy winner Jodie Comer) to acknowledge both the toxicity of their obsessions with one another and their mutual inability to leave their relationship behind. Thought the season's final shot saw the pair staring longingly at one another from opposite sides of London's iconic Tower of London, it sounds as though we'll see both women trying to move on as the series returns.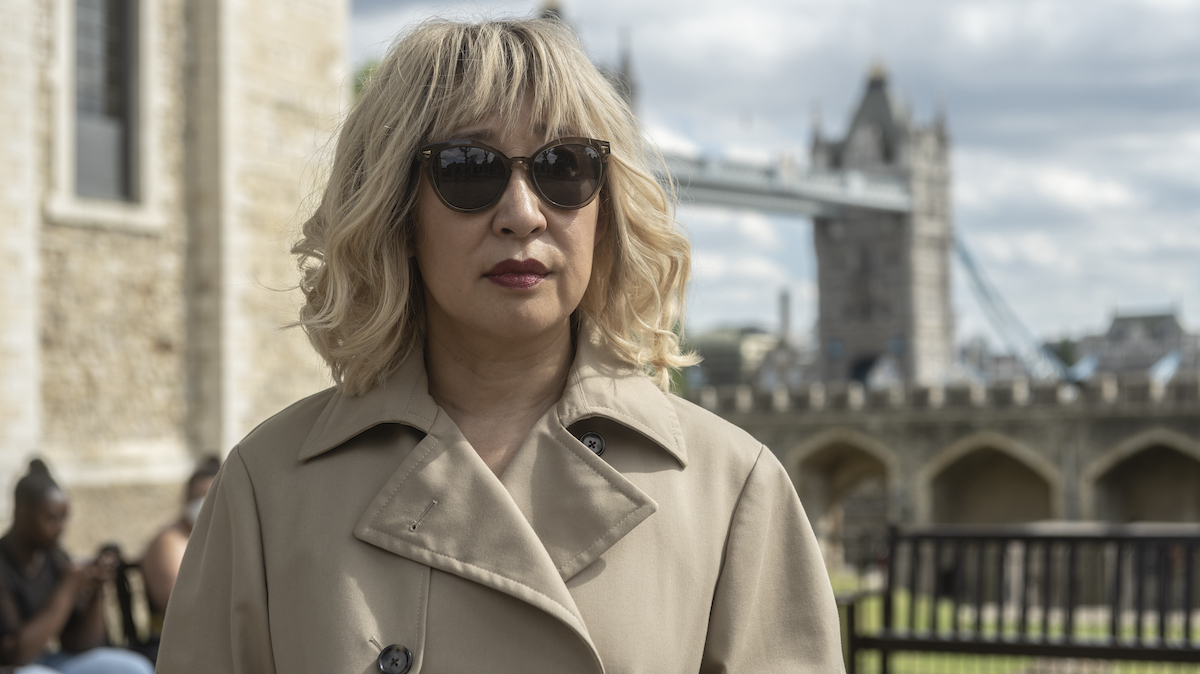 When Killing Eve Season 4 begins, we'll find all its main women in very different places. Following their face-off on the bridge, Eve will apparently find herself on a revenge mission, though against whom exactly is anyone's guess since those directly responsible for the death of her husband are all, themselves, dead.
Villanelle, for her part, has turned to religion, embracing a new kind of community in her quest to shed her dark past and prove she can be something more than a monster.  And after killing the traitorous Paul at the close of last season, former MI-6 boss Carolyn Martens (Fiona Shaw) is now determined to track down the mysterious Twelve and the person who ordered the kit that killed her son Kenny (Sean Delaney). 
How the stories of these three women will ultimately intersect and come back to one another in time for the series finale - because we all know already that they absolutely will - is anyone's guess. (It should probably also be noted that Kim Bodnia's Konstantin is still out there and will likely factor into this final act somehow. Or, at least, one can hope.)
"Eve and Villanelle, having left each other in total turmoil on Tower Bridge at the end of season 3, are thrown into season 4 trying to figure out what they mean to each other and what their lives now stand for," executive producer Sally Woodward Gentle tells Entertainment Weekly. "And while Carolyn has shot a man in cold blood, she is trying to find out who is responsible for the hit on her son. This one is going to be a lot more personal and passionate than the seasons before."
Sex Education's Laura Neal will serve as head writer and showrunner for the series' final eight-part outing, following in the footsteps of Phoebe Waller-Bridge, Emerald Fennell, and Suzanne Heathcote, who each helmed one of its earlier three seasons. 
BBC America also released a teaser video to announce the Season 4 premiere date, and the clip features multiple iconic items from the series' run - including Villanelle's pink dress, the pig costume, multiple postcards, and a motorcycle helmet - all literally going up in flames to the sound of the Killing Eve theme song, "Killer Shangri-Lah". 
Killing Eve Season 1-3 are streaming now on both HBO Max and AMC+. 
---
By
for on December 16th, 2021