By
for on March 30th, 2020
'Killing Eve' Season 3 to Premiere Two Weeks Early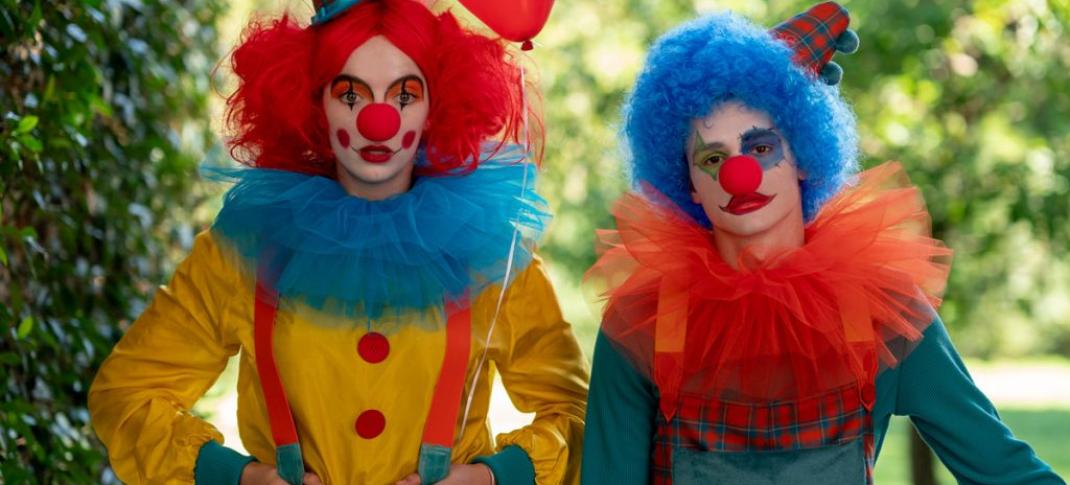 Buzzy female assassin drama Killing Eve is headed back to televisions everywhere this spring - and sooner than anyone thought. 
The critical darling that's helped its stars win Golden Globes (Sandra Oh) and Emmys (Jodie Comer) will premiere its third season on Sunday, April 12 at 10pm. This is two weeks earlier than originally planned - Season 3 was initially slated to launch on April 26 - and the shift is due to the production issues striking other series in the midst of the coronavirus outbreak. AMC - parent network of BBC America which also simulcasts the show on its own flagship channel - already had to end The Walking Dead early, so it has a zombie-shaped hole in its schedule to fill. Thank goodness the ladies of Killing Eve were ready to step up and fill in the gap. 
Not everything about our national social distancing nightmare is terrible, I suppose. 
"We know how adored this series is and we know how keen people are for great content right now," said Sarah Barnett, president of AMC Networks Entertainment Group and AMC Studios. "This season of 'Killing Eve' digs deep psychologically, and with actors like Sandra Oh, Jodie Comer and Fiona Shaw the results are nothing short of astonishing. We literally couldn't wait for fans to see it."
BBC America also dropped the trailer for Season 3, the first clip that actually give us something of a sense about where Season 3 is going. (It's also got lots of great Villanelle fashion, and appearances by everyone from Konstantin to Kenny in addition to our favorite MI-5 agent and sociopathic assassin.) 
Season 3 will pick up six months after the Season 2 finale, which saw assassin Villanelle leave MI-5 agent (and object of her obession) Eve for dead after the later refused to run away with her. (Whoops?) Eve, to the shock of no one, has survived and is now living in hiding from the woman who has tried repeatedly to take her life. Villanelle, for her part, appears to be trying to move on in a world without Eve. But what does Killing Eve look like without the central tension between Eve and Villanelle?
Of course, that separation can't last but so long - and the trailer itself tells us so right off the bat. 
Though it will doubtless be interesting to watch Killing Eve attempt to navigate an apparently not insignificant part of the season in which its leads don't interact - and in which one of them actively assumes the other to be dead - everyone involved with this show knows that it is positively electric whenever Oh and Comer share a screen together. The back-and-forth between these two women is the engine that keeps this show going, and they can only be kept apart for so long before things get weird. 
Of course these two will eventually find their way back into one another's orbits. It's just a matter of time. 
Are you looking forward to Killing Eve Season 3? Let's discuss in the comments. 
---
By
for on March 30th, 2020
More to Love from Telly Visions