By
for on January 7th, 2021
Jenna Coleman is in Talks for More 'Victoria'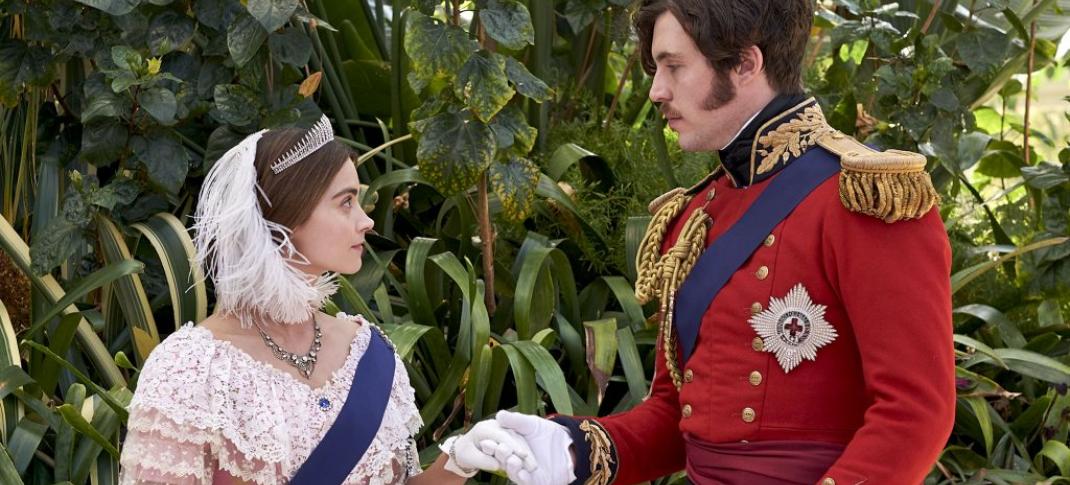 Technically, period drama Victoria has yet to be renewed beyond the third season that concluded in the U.S. in early 2019, but given the period drama's popularity pretty much everyone - including the series' stars Jenna Coleman and Tom Hughes, as well as its creator Daisy Goodwin - seems to be taking its eventual existence as something of a given. 
But in a new interview with The Mirror promoting her new BBC series The Serpent, Coleman confirms that discussions about a fourth season of the series are happening at long last. 
"We are in the process of discussing it at the moment and timelines," she told the newspaper. "The problem is there's too much story."
The popular period drama chronicles the early years of Queen Victoria's six-decades-plus reign, telling the story of a young queen finding her feet as a monarch, falling in love, and learning to balance her duties as both a mother and the ruler of an empire. 
Victoria Season 3 ended with the Great Exhibition of 1851, which took place just fourteen years into Victoria's 63-year reign, so there's clearly a long way to go in the story of her life. We're still a decade away from Albert's death, which takes place in December of 1861. 
"Effectively I could play this part until I am well into my 60s," the 34-year-old Coleman said. "But obviously, at the moment, there is only a certain age that I could take it up to – unless I am in prosthetics every day for hours on end."
The queen famously gained a great deal of weight in the years following her husband's death and wore black for the rest of her life. 
Coleman's willingness to play Victoria again - and portray her into at least some of her post-Albert years - will certainly be reassuring news for fans, particularly given that at one point the actress seemed fairly convinced the show would have to recast the queen to tell the story of her later life. And while it's true that Coleman would probably not be able to convincingly play a Victoria in her eighties, it is very likely she would be able to do so at least well into her middle age. And, at this point, hasn't she earned the right to play the drama of Albert's death and its aftermath?
Are hoping for more Victoria? How long do you think the series should continue? Let's discuss in the comments. 
---
By
for on January 7th, 2021
More to Love from Telly Visions