By
for on March 17th, 2019
Could 'Victoria' Recast Its Queen? Jenna Coleman Thinks So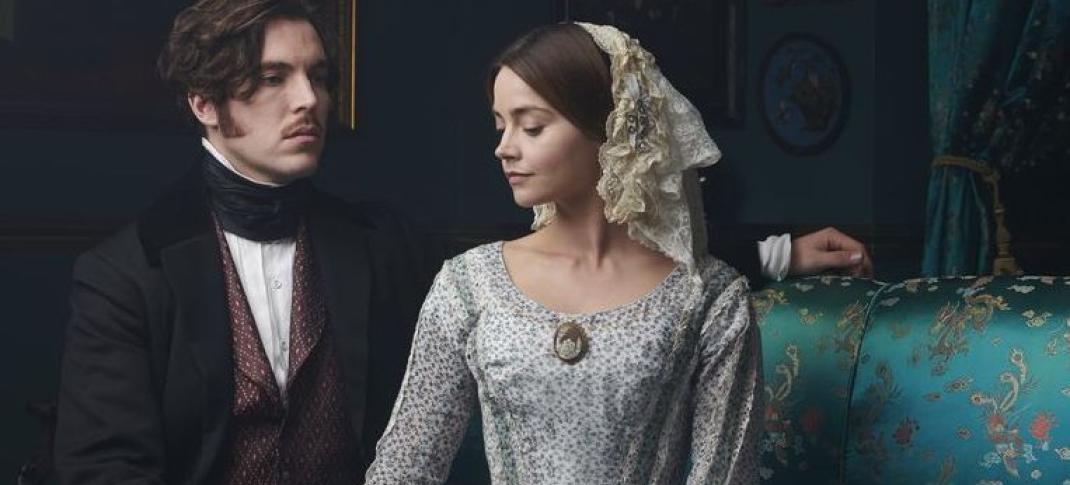 What does the future hold for period drama Victoria?  Possibly, a new queen.
During press rounds for the Season 3 premiere in the U.K. stars Jenna Coleman and Tom Hughes have been discussing what the series may look like in the coming years, and admitting that they will likely not be part of it.
For Hughes, that's kind of a given. We all know that Albert's on borrowed time as it is, particularly since Season 3 begins to highlight some of the health problems his obsession with the Great Exhibition brought to the fore.
"I hope I am able to finish his story because we're close to finishing his story, relatively," the actor told the Radio Times.
But Victoria – and, therefore, Coleman – is a different story. The queen went on to rule for decades after her husband's death, and though she spent the rest of her life in mourning, she was still an important and impactful monarch. (And slowly became more of the Victoria we remember nowadays – impatient, brittle and snarky.)
As a result, it sounds like Coleman's days playing the character are numbered. And the actress admits that Victoria will ultimately reach a point where she can't convincingly play the queen anymore, and a recast will have to be made, much in the way that Netflix's Queen Elizabeth II series The Crown does.
"It's kind of in the back of everyone's mind. It has to come at some point but that's going to be a really heartbreaking thing," Coleman told journalists. "I feel like over the past couple of years I've grown older with her. [We film for] six months a year and the kind of hours you do on set, I spend more time being Victoria than Jenna when we're filming. You become very close to the people you're researching. I think it would be a hard thing."
Though there's been no official announcement of a fourth season as yet – and likely won't be until Victoria finishes its third season run on ITV – pretty much everyone seems to be taking its existence as a given.
It does seem fair to assume that Coleman and Hughes would return to their starring roles for at least one more go-round as Victoria and Albert.
They've certainly earned the right to play Albert's death out themselves after three years of relationship drama, and by the end of Season 3, Victoria has edged to within a decade of his passing. (He died when he was just 42.) It makes sense that any potential fourth season would take us up to and through Victoria's initial widowhood, with a possible recast taking over for Season 5 and beyond, as the queen gets older.
(Personally, I'm not entirely sure the show needs to continue past that point, as the story of an older Victoria is one we've seen represented in multiple various other places, usually portrayed by Dame Judi Dench. But I'm certainly willing to let series creator Daisy Goodwin convince me otherwise. )
"Definitely at some point we'd have to re-cast," Goodwin said. "Right now, Jenna'splaying her real age which works brilliantly. I think she could play ten years older and she very brilliantly did ten years younger [in series one] but I think 20 years older would be a stretch. When actors have to spend another hour in makeup every morning, it's no longer fun. We'll see."
Would you watch a Victoria without Jenna Coleman? Or would you rather the series wrap up with its existing leads? Let's discuss in the comments!
---
By
for on March 17th, 2019
More to Love from Telly Visions