By
for on September 5th, 2020
Jenna Coleman Still Wants to Make More 'Victoria'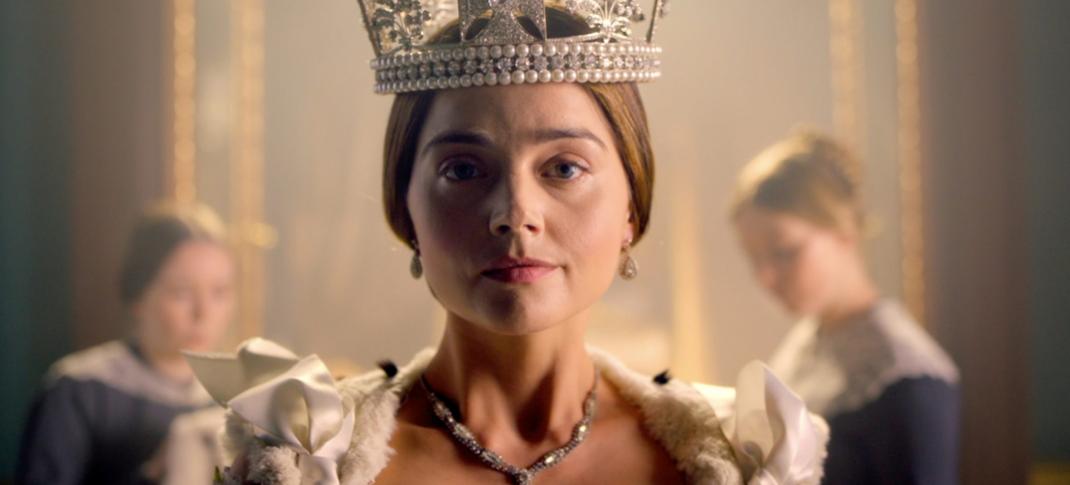 Though we haven't heard much in recent months about a potential fourth season of period drama Victoria, star Jenna Coleman still hopes to make more of the show. 
The popular period drama chronicles the early years of Queen Victoria's six-decades-plus reign, as the young queen finds her voice as a monarch, falls in love, and struggles to balance her duties as both a mother and the ruler of an empire.
"There may be another series," Coleman told Tatler magazine in a recent interview. "I'm waiting until I age a bit more… There's too much good story.'
 Season 3 ended with the Great Exhibition of 1851, which means there's plenty more of the queen's sixty-three-year rule to cover. (Not the least of which is the death of her husband, Prince Albert, just ten years later.)
"I mean, do I get into a fat suit? Do I get into prosthetics?" Coleman speculated about the future of her role. "God, I'd take that over a corset any day. I've done three years of those … I'm, like, 'Bring on the fat suit! It's fine!'"
Victoria famously gained a great deal of weight in the years following her husband's death and wore black for the rest of her life. 
Coleman's willingness to play Victoria again - and portray her into at least some of her post-Albert years - will certainly be reassuring news for fans, particularly given that the at one point the actress seemed relatively convinced the show would have to recast the queen to tell the story of her later life. And while it's true that Coleman would probably not be able to convincingly play Victoria in her eighties, it is very likely she would be able to do so at least well into her middle age.
Technically, Victoria hasn't been renewed beyond the third season that concluded in the U.S. in early 2019, but given the period drama's popularity pretty much everyone - including the series' stars and its creator Daisy Goodwin - seems to be taking its eventual existence as something of a given. When we could expect to see the fourth season, given the constraints of the series' actors, and Coleman's apparent desire to get a little older first is anyone's guess. (And that's before you factor in the production hurdles every series is already facing given the ongoing COVID-19 pandemic.)
But, at the very least, the desire to continue Victoria's story is there. And that's got to count for something. 
Are you still hoping for more Victoria? Let's discuss in the comments. 
---
By
for on September 5th, 2020
More to Love from Telly Visions