By
for on June 1st, 2013
It's Official: Matt Smith to Leave Doctor Who Later This Year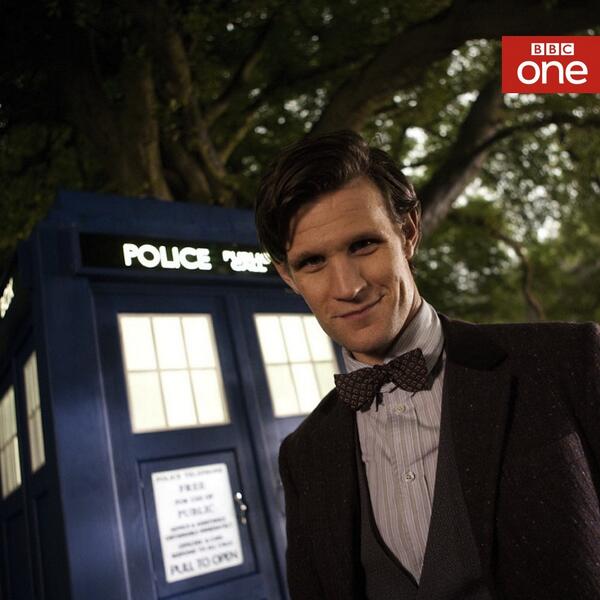 Well, Whovians, it looks like we're getting a regeneration for Christmas.
The BBC announced today that Eleventh Doctor Matt Smith will hang up his sonic screwdriver following Doctor Who's 2013 Christmas special.  
Rumors about the possibility of Smith's departure have been swirling for some time, but now it's all properly official, it almost feels a bit unreal. 
Smith, who has been playing the Doctor since 2010, shared some thoughts about his time on the show n a statement. "Doctor Who has been the most brilliant experience for me as an actor and a bloke, and that largely is down to the cast, crew and fans of the show," he said. "I'm incredibly grateful to all the cast and crew who work tirelessly every day, to realize all the elements of the show and deliver Doctor Who to the audience. Many of them have become good friends and I'm incredibly proud of what we have achieved over the last four years."
Smith also had nothing but compliments for show runner Steven Moffat, who will be remaining with the show for Series 8. "Having Steven Moffat as show runner write such varied, funny, mind bending and brilliant scripts has been one of the greatest and most rewarding challenges of my career. It's been a privilege and a treat to work with Steven, he's a good friend and will continue to shape a brilliant world for the Doctor."
Read more of Smith's farewell thoughts – as well as a few words from Moffat himself – over at the BBC site.
It's sad to see Smith go, as he's a talented actor but, well, this is Doctor Who and we all knew it had to happen eventually. And in a way there's something a bit poetic about having a new Doctor come in just after the 50th anniversary, to sort of symbolize the fresh start of the show's next fifty years as sappy as that undoubtedly sounds. Smith, who is currently filming Ryan Gosling's directorial debut How to Catch a Monster, will surely have a bright future in Hollywood with whatever sorts of roles he'd like to pursue. It will be nice to say we knew him when. 
Companion Jenna-Louise Coleman has already confirmed that she'll be around for Series 8, so there will still be one familiar face in the TARDIS next year.  No word from the BBC yet on the all-important topic of who will be playing the Twelfth Doctor, but since this business seems to have been in the works for some time, it seems safe to assume they already have someone in mind. We just don't know who it is yet and can now go mad with speculation for the next six months. Hurray!
How do you feel about the news of Smith's departure? Do you have a favorite candidate to take over the TARDIS later this year?  
---
By
for on June 1st, 2013
More to Love from Telly Visions