By
for on March 26th, 2013
Rumor Has It: Will Doctor Who Fans Get a Regeneration for Christmas?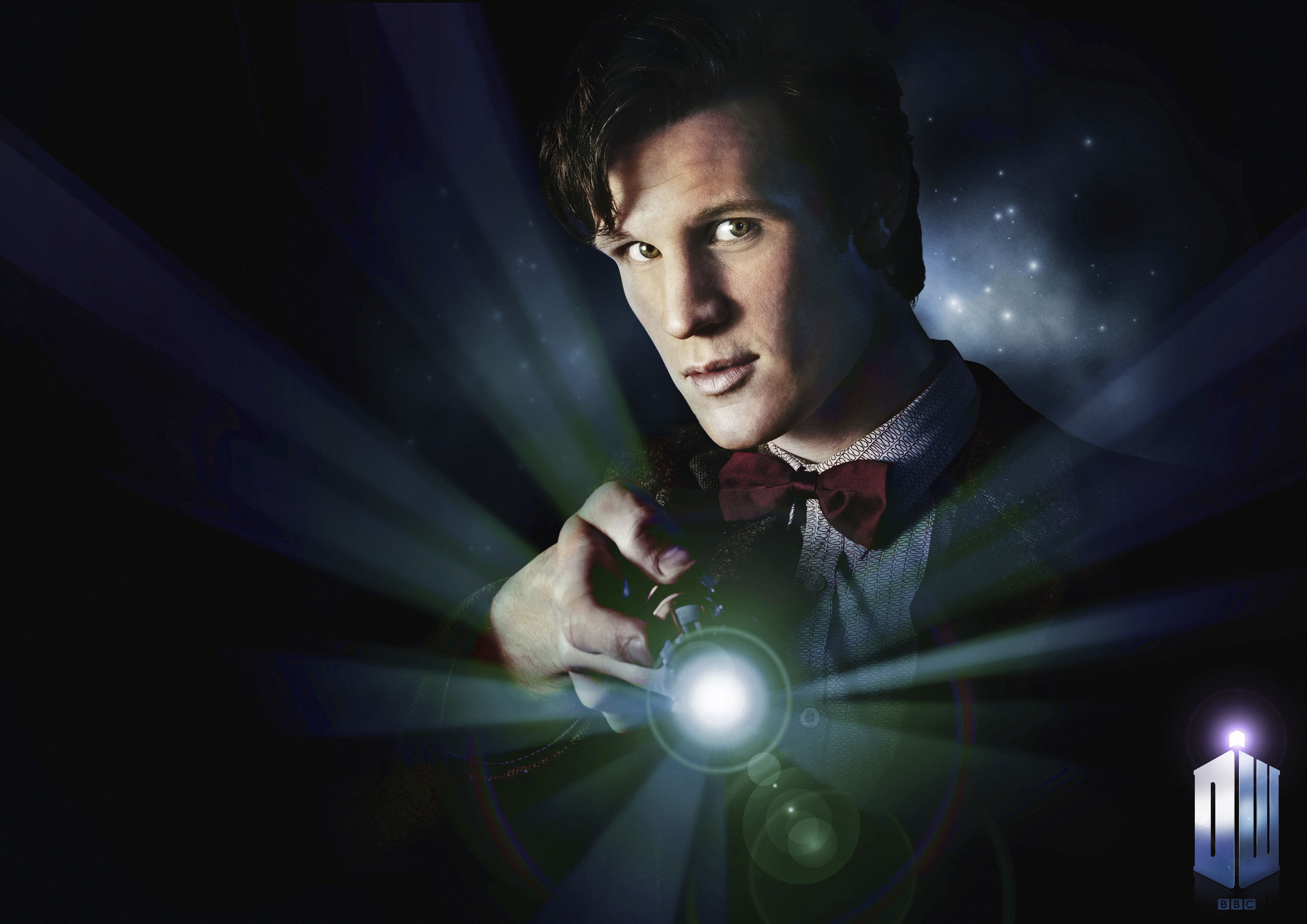 Another new series (well, half-series) of Doctor Who is almost upon us, so it seems about time for  another rumor about star Matt Smith leaving the show to crop up. This isn't anything new – it certainly feels like we've had at least three or four separate trips through this particular rumor mill since Smith took over the TARDIS – but it seems worth chatting about a bit, if only because everyone's answers on the subject seem extra vague this time.
For this particular trip round the rumor track, the Sun has reported that Smith is set to depart his Doctor Who role this Christmas, As with just about everything that originates The Sun, let's take this with approximately a boulder of salt. (They're not exactly as bad as the Daily Mail, rumors-wise, but they aren't that far off either.) But, let's be honest, if there were a perfect time for a regeneration, it probably would be either right around the 50th anniversary or just after, wouldn't it? 
Smith has played the Doctor for four years now, and the ever popular "inside sources" insist that the actor doesn't want to renew his contract, which expires this November. An unnamed individual is quoted as saying "Matt has told bosses he wants to bow out at Christmas," Smith is said to be eager to break into Hollywood and do more film roles, such as his upcoming turn in Ryan Gosling's directorial debut How to Catch a Monster.
Speaking on Jonathan Ross' chat show last week, Smith had this to say about the future: "I'm very happy doing it. I mean, I go and I do the anniversary special, then I go away for a bit, and then I come back and we do the Christmas special. And its sort of one of those jobs where you have to take [it] year by year, really, because it's 10 months a year, its all consuming. So, I don't think you can plan sort of 5, 6 years ahead, or even 2 years ahead. So it's a year by year thing and at the moment, it's 2013 and we will see what 2014 holds."
In response to this latest Smith-is-leaving rumor, the BBC released a statement: "Sorry, folks, but even we don't know what's going to happen at Christmas. It's not been written yet! But Matt loves the show and is to start filming the unmissable 50th anniversary, and the new series starting on Easter Saturday."
That all does sound appropriately vague, don't you think?
Honestly, if there's one thing – perhaps the only thing – you can say for sure about Doctor Who, it's that nothing is forever. No Doctor, companion or secondary character is permanent and eventually we're all going to have to say goodbye to a favorite (I still miss you, Christopher Eccleston!) But with the show gaining in popularity – and global appeal – everyone seems extra obsessed with the thought of Smith handing over the reins to a Twelfth Doctor.
The Sun claims that BBC execs are already lining up someone to play Twelve and apparently bookies are already giving odds on who will be the next to take over the TARDIS. The early favorite – at least, the person who's getting the best odds from the betting folks – seems to be Rory Kinnear, but other names showing up with good odds include Sherlock's Benedict Cumberbatch, Downton Abbey's Dan Stevens and Homeland's David Harewood.
Is the rumor true? Obviously, no one can say for sure. But Smith has been in the role for four years – which not for nothing, is about the same window after which David Tennant decided to say goodbye – and the filming schedule does seem to be rather grueling. And you can't blame Smith for wanting to try something new or for wanting to take advantage of the fact that playing the Doctor has earned him a much higher profile as an actor now. Personally, I've been expecting regeneration in the 50th anniversary special for ages – there's something that feels fitting about that for me – though now it sounds like my initial guess may have been off by a bit. 
Smith's not my Doctor, but he's quite talented and he's brought a lot of great things to the show. I'd be sorry to see him leave, should it turn out that this rumor is actually true this time. As for replacements? Well, it should surprise no one that I'd basically sell everything I own to see Benedict Cumberbatch as Twelve. But, I doubt that would ever happen given the fact that Cumberbatch can barely find the time to film Sherlock given all his other commitments, and that's only a couple of months a year. (Maybe I'll get to see him as the Master someday? I am keeping the dream alive.) Other picks that would delight me: Luther star Idris Elba, Merlin's Colin Morgan or maybe even let's get really crazy and pick a woman this time. Dame Helen Mirren has expressed interest in being the first female Doctor and I can't even imagine how amazing that would be.
What about you? Would you be sad to see Smith leave the TARDIS? Who would you pick to replace him?
---
By
for on March 26th, 2013
More to Love from Telly Visions