By
for on July 3rd, 2022
'Hotel Portofino' Season 1 Episode 3 Recap: "Invitations"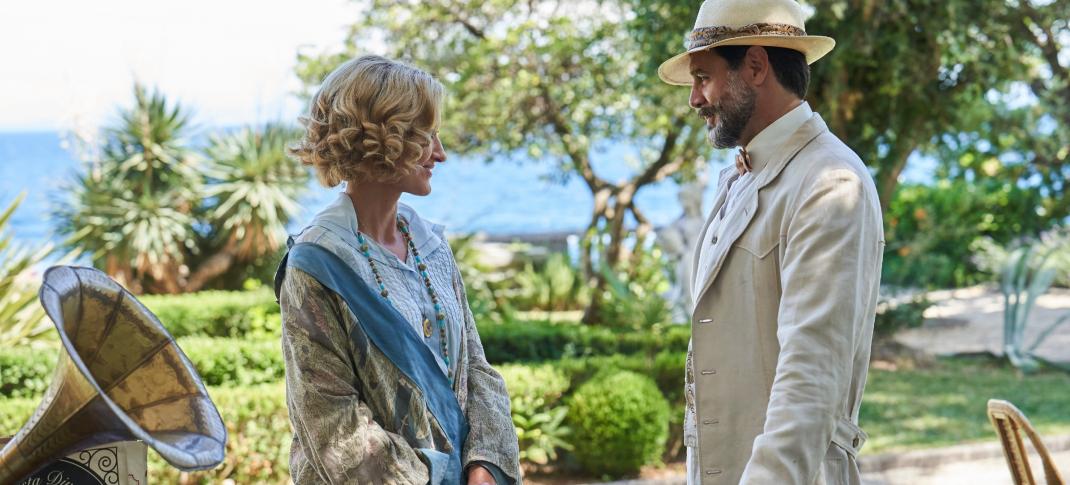 This installment of Hotel Portofino picks up where last week's episode left off, with Billy's injured friend relocated from the kitchen to an outbuilding. Anish is called upon in a medical capacity; Constance beckoned to tend to the wounded man. A thunderstorm has whipped up, and Lucian has night terrors related to his battlefield trauma. Paola is in bed with him and tenderly tries to calm her beloved.
In the morning, a cart arrives to take Billy's friend away, no questions asked. Anish informs Mrs. Ainsworth that the young man is stable but has lost a lot of blood. Though he should recover, Anish is concerned this may permanently damage his sight. After first reprimanding Billy and thanking Constance for her help and discretion, Bella also warns Anish that Mussolini's thugs are everywhere, even in their sleepy town.
After all the drama, hotel life resumes. Bella makes the mail round: Cecil gets notified his casino debt is coming due; a giddy Alice receives a supper invitation from Lady Caroline (engineered by Count Albani, no doubt). The Drummond-Ward ladies spend the day in Genoa; Lucian finds his tennis hero, Mr. Wingfield, a bike for a training session. In return, the pro lends racquets to Lucian for an impromptu lesson for Lottie and her nanny, Constance. Meanwhile, Mrs. Wingfield befriends Claudine Pascal (aka Mrs. Turner, aka Louella Mae Dobbs). The pair go to the beach, but when Lizzie goes off searching for a drink, Claudine quenches a different type of thirst with Count Albani's son, Roberto (Lorenzo Richelmy).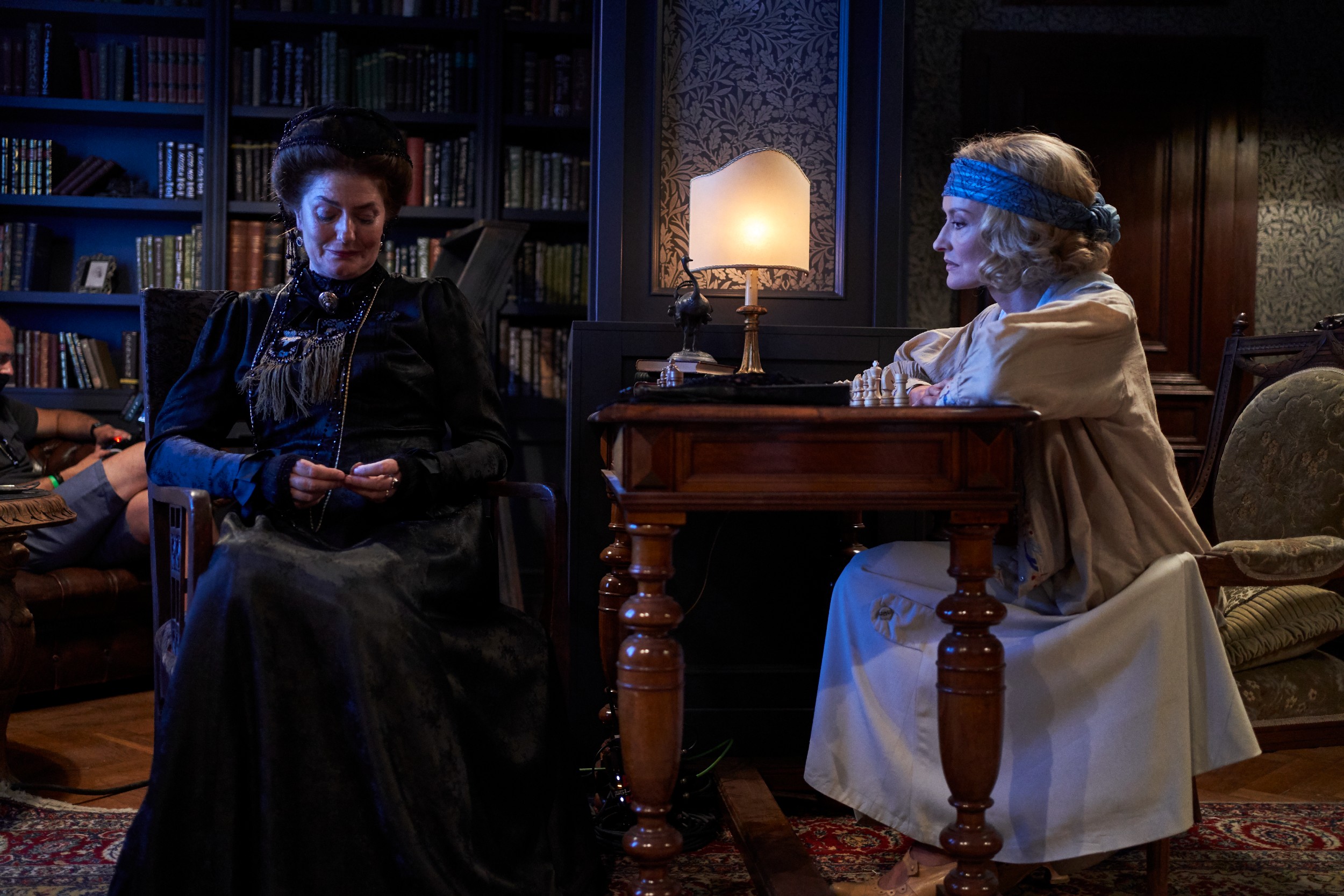 On a more serious note, Lucian and Anish go into town, spotted by Danioni's Blackshirts. They taunt and follow them, using a racial slur to refer to Nish. Lucian wants to confront them, but his friend insists they keep going and lose their provokers ASAP. A young man helps them by pointing the goons in the opposite direction. Gianluca Bruzzone (Rocco Fasano) is the leader of an anti-fascist group. He hands Nish a pamphlet and asks what he'll do when they come for him.
Back at the hotel, Lucian and Constance resume their reading lessons with some more appropriate level material. In the meantime, Nish is focused on the flyer, asking Lucian about the group's meeting place. Lucian laughs off the anti-fascist movement calling it schoolboy cloak and dagger. Nish asks if he thinks Mussolini is a joke, but Lucian lumps all politicians in the same contemptible pot. Nish apologizes, saying it's not worth disagreements; he'd like to be more informed. Unfortunately, Nish is a more visible target of the fascists.
Dinner preparations begin downstairs, and Nish puts the song "For He Is an Englishman" from HMS Pinafore to smooth things over with Lucian. Bella comes across Lady Latchmere in the parlor. She mentions the anniversary of the death of her son Ernest who stepped on a landmine in the war. Bella offers her a book of verse by Emily Dickinson that includes a comforting poem about immortal love. Lady Latchmere is visibly moved.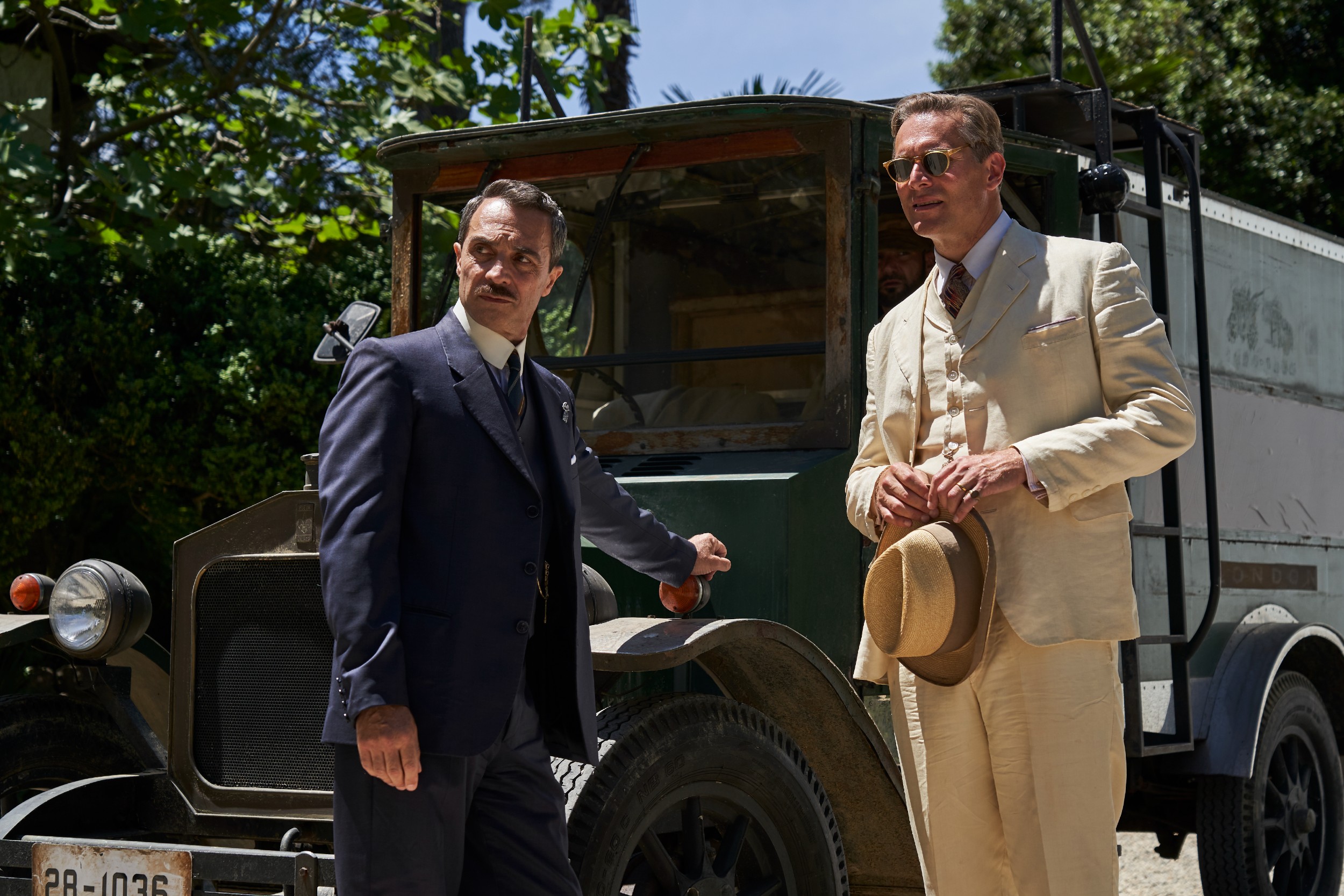 Alice berates Connie for not answering her bell sooner, sending her to Mrs. Turner's room. Claudine requests a sponge bath to remove the sand on her back. Connie compares her to Helen of Troy. Claudine offers a monetary tip, but she refuses, so Claudine settles for giving the girl a makeover. (As if her hair down, lipstick, and a blouse make her more attractive.) At dinner, the men notice the "new and improved" Connie. Feeling uncomfortable with the attention, she quickly wipes off the makeup and returns to being "invisible" Miss March.
When next we visit the hotel, it's the Thursday of the afternoon tea. The kitchen staff is busy, barely keeping up with the guests clamoring for cucumber sandwiches and Betty's Yorkshire Fat Rascals (bun/scone hybrid). They do fit in a bit of time for gossip (the Count's taken a shine to Alice) and exposition (how Alice's husband died in the war.) As guests mill around on the terrace sipping tea, Cecil slips away to meet the delivery truck carrying his "Ruben" from England; he's not the only one who's anxious to see what's in the box.
Jack Turner's interest is apparent; Signore Danioni is after whatever he can extort (we now have confirmation Bella handed over her sapphire ring to him last week). Also, for some undisclosed reason, Mr. Wingfield sniffs around it like a cat burglar. When Cecil finally uncrates the painting, Jack says it's likely it was produced in Ruben's workshop but may not be one of the painter's actual works. The dealer does think it could pass as a Rubens, so the two men work out a deal on authentication, with Turner settling for 30% of the sale price.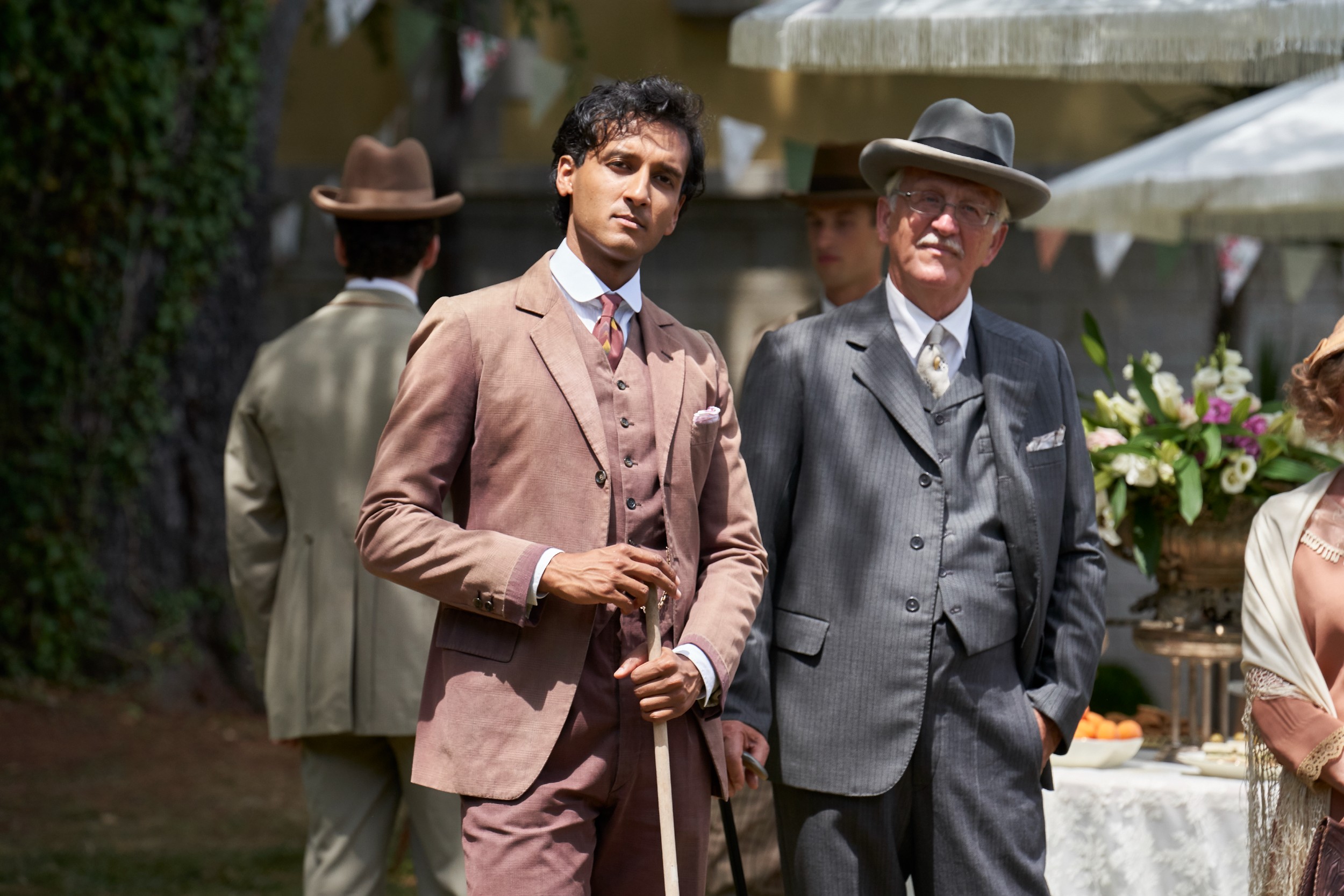 That evening, a contingent of the Ainsworth family and friends prepare to attend Lady Caroline's supper party. Since Rose got too much sun, she stays behind, and Mr. Turner is invited to fill her spot. Claudine expresses her annoyance at being left behind again. An initially apologetic Jack suddenly turns menacing when her ungratefulness persists. (If only he knew about the beach…)
Claudine puts on a record, drawing almost everyone left in the house. Lucian raids the wine cellar; everyone plays dress-up with Claudine's wardrobe. Rose comes down; free of her overbearing mother, she dances with Lucian, having the time of her life. Of course, Mrs. Drummond-Ward and the rest return to the hotel to witness Rose dancing like one's watching. The party breaks up immediately. Her mother scolds Rose for "disgraceful behavior," but all she can do is lie on her bed and bask in the glow of the best evening of her life.
Meanwhile, Lucian and Nish escape and Nish suggests going to the anti-fascist meeting to release the energy of a night of drinking and flirtatious dancing. Drunk, they ride the borrowed bike into town and find their way to the secret meeting. However, the gathering is raided, apparently under the orders of Vincenzo Danioni. Men trying to escape are met with the stock of a gun rammed in their faces. Lucian and Nish avoid the beatings, but Danioni notices the bike they left behind and the towel with the Hotel Portofino logo on it.
---
By
for on July 3rd, 2022
More to Love from Telly Visions