By
for on June 20th, 2022
'Hotel Portofino' Season 1 Episode 1 Recap: "First Impressions"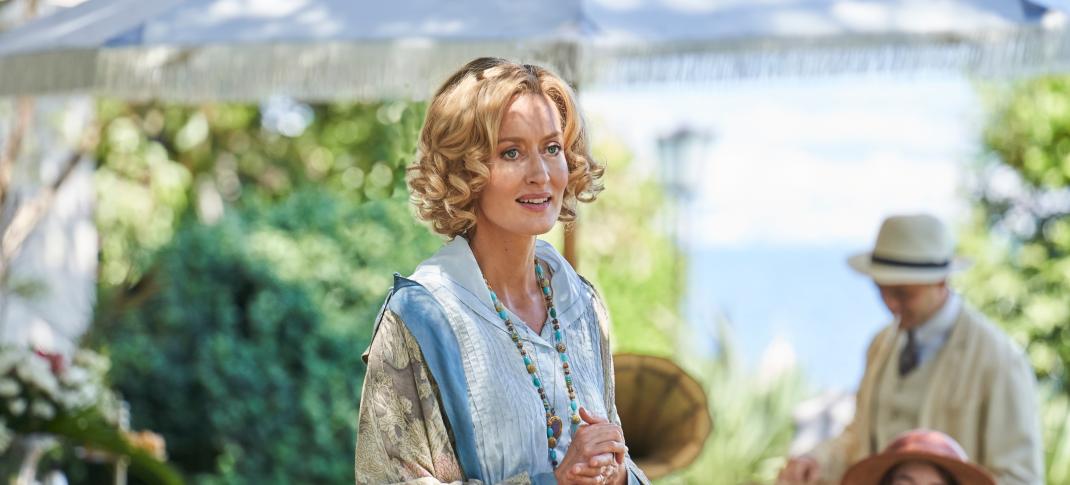 Welcome to the first recap of the new PBS period drama series, Hotel Portofino. The series is advertised as a story of "personal awakening at a time of global upheaval in the traumatic aftermath of World War I and the liberating influence of Italy's enchanting culture, climate, and cuisine on elite British travelers." Viewers are immediately immersed in the chaos of an ex-pat hotelier family and their houseful of guests and staff. Considering the significant cast thrust upon us in this debut installment, I've decided it might be best to offer my "first impressions" of the characters and their apparent circumstances/situations. 
The Ainsworth Family
Bella Ainsworth (Natascha McElhone) is the owner and enthusiastic hostess of the Hotel Portofino. This enterprise is her dream, and she puts her creativity and heart into every detail. She also hopes this move to Italy will offer the whole family a new start after the trauma of the war. Husband Cecil (Mark Umbers) is a gentleman — and I use that term loosely — who enjoys drinking and shady deals. When Bella scolds him for sneaking cash from their hotel takings, it's clear he has little interest in the business. His main concern is collecting a windfall by marrying his son into a wealthy family. Bella's unhappy marriage has moved her to rekindle a past relationship, by correspondence at least, with a fellow in England named Henry.
Son Lucian (Oliver Dench) takes after his mother because he's a passionate artist suited to the Italian way of life, not concerned with making a fortune. Being set up with an heiress of his father's choosing is not sitting well with young Mr. Ainsworth. After all, he's still healing physically and mentally from some severe war wounds he sustained eight years ago. He deals with the pain through drink and late-night visits to pretty kitchen maids — in this way, he's his father's son. Daughter Alice Mays-Smith (Olivia Morris) was widowed during the war and had a young daughter named Lottie. She's second in command at the hotel but doesn't handle the stress with much grace. Like many siblings, Alice openly harbors jealousy toward her brother.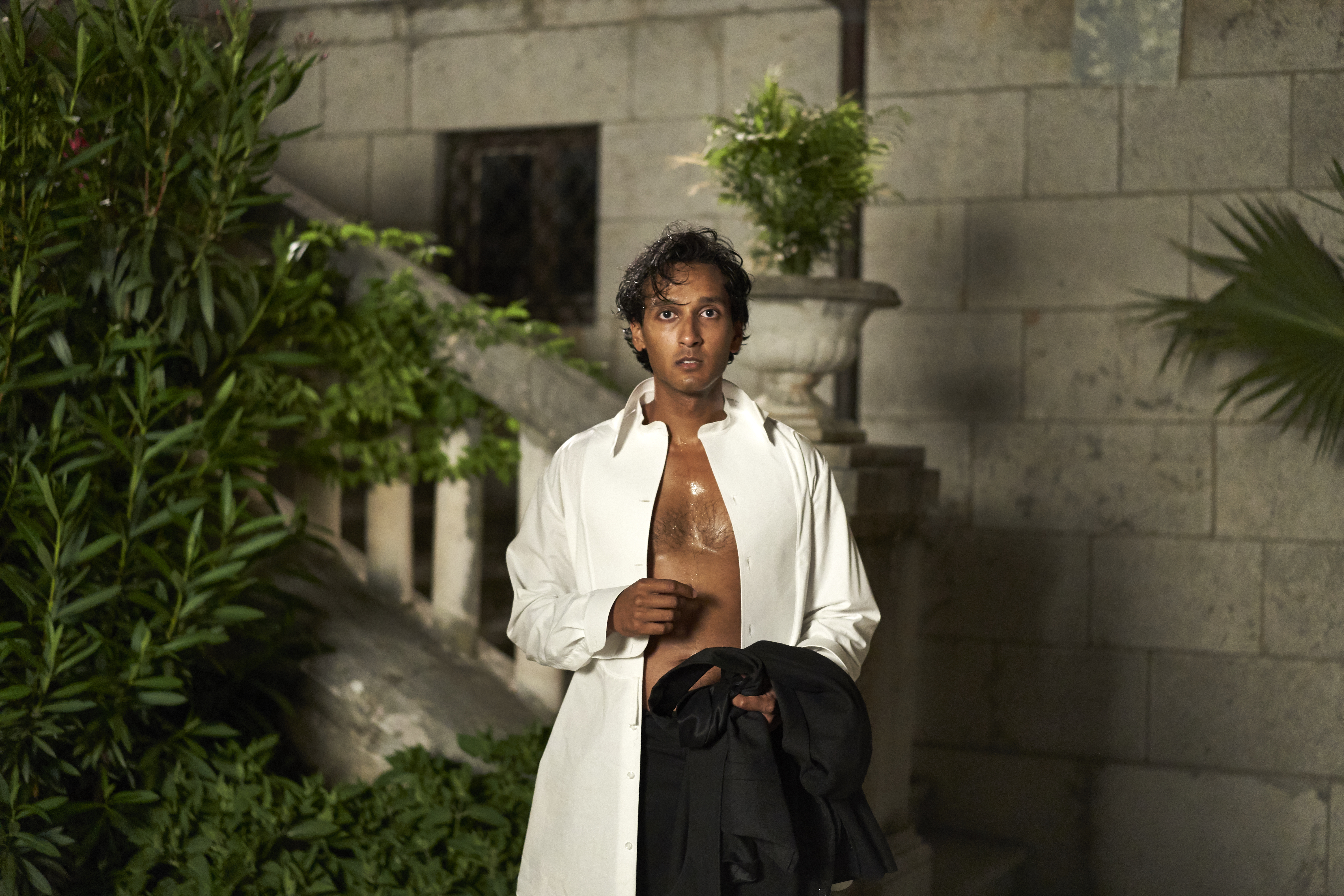 Hotel Staff
Betty Scanlon (Elizabeth Carling) has transplanted herself from England to be the Hotel Portofino's cook. Though she's confounded by Italian beef and potatoes, she has the talent to turn these ingredients into delicious English dishes with the help of a wonderous Mediterranean fat called olive oil. I feel the showrunners modeled this character after Downton Abbey's Mrs. Patmore.
Constance March (Louisa Binder) is the Ainsworths' new nanny and general dogsbody. It turns out she is the daughter of a good friend of Mrs. Scanlon who needs to get out of Yorkshire and start her life over. No explanation yet, but I'm sure it will surface soon. She has a rough start at her new job. No one made arrangements to fetch the poor girl from the train station. Then Bella misunderstands her hesitancy with a menu and assumes Miss March needs reading lessons. Assigned to tutor Constance, Lucian adds insult to injury when he begins their studies with a children's alphabet book. Constance quickly corrects his misconception.
Anish Sengupta (Assad Zaman) is technically not a member of staff. He's a close friend of Lucian's from their time in the war. It's also suggested he has some medical training, possibly as a medic in the field. Having him on site when a guest falls ill comes in handy too. More than anything, it seems Nish is there to provide emotional support to Lucian, whose indecision and lack of focus are undoubtedly due to the PTSD he suffered in the Great War. Judging by the tender glances from Nish, there may be more complicated feelings than friendship between the two ex-soldiers.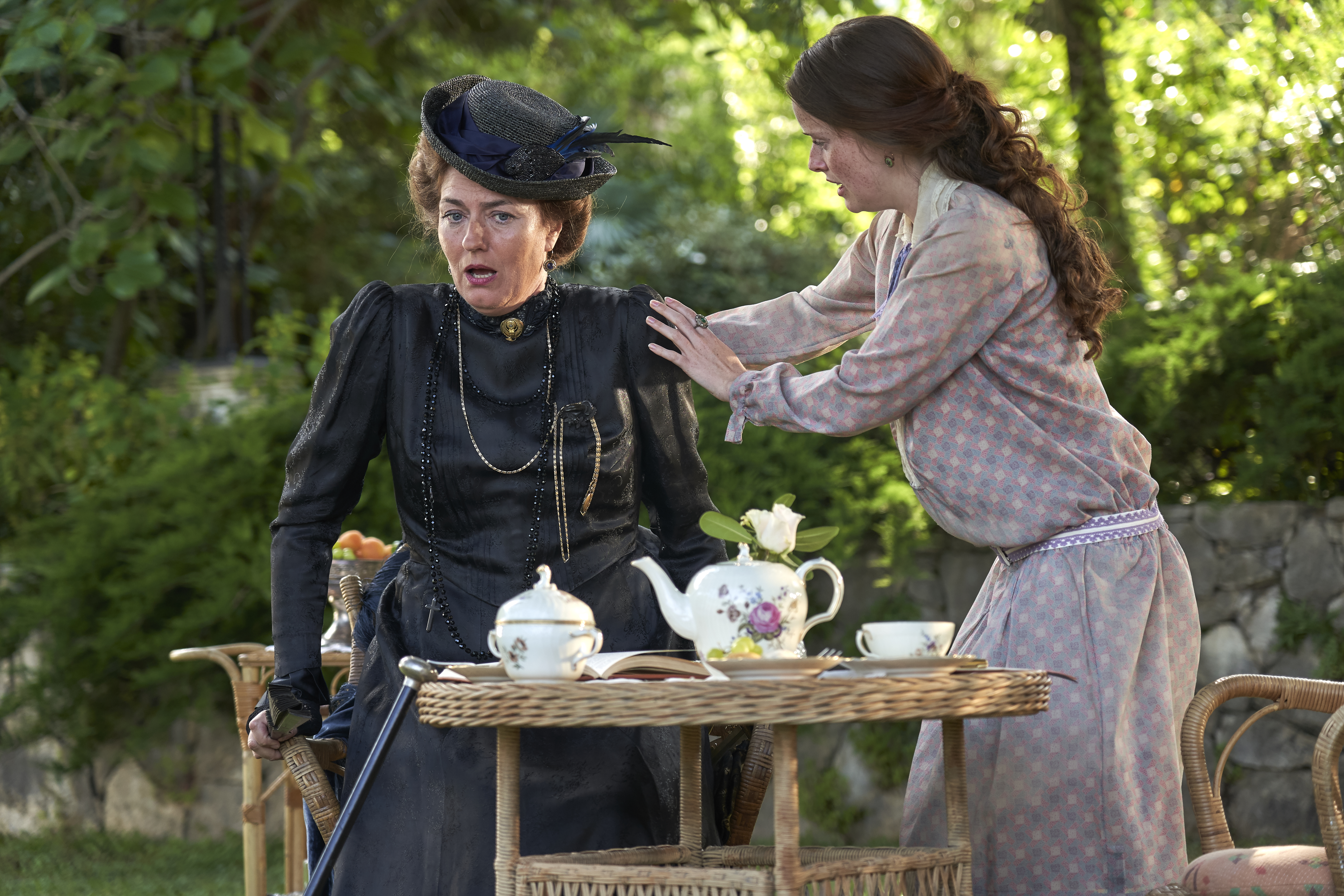 Hotel Guests
Lady Latchmere (Anna Chancellor) is the prestige guest at the Hotel Portofino. A throwback to a more elegant time, she has a strong sense of decency and standards; her demanding nature keeps the hotel staff and her niece and travel companion, Melissa De Vere (Imogen King), on their toes. In one amusing scenario, Lady Latchmere suffers a late-night malady, her caterwauls echoing through the hotel. Nish diagnoses constipation and advises a digestif after meals. As she's a staunch teetotaler, the staff and her niece conspire to pass off limoncello liquor as "Italian lemonade."
Julia Drummond-Ward (Lucy Akhurst) is the person one hates at first sight. With an arrogant smirk on her face at all times, this wealthy woman is a caricature of entitlement and self-importance. The only reason she's willing to stay at the Hotel Portofino is because of some plan she and Mr. Ainsworth have cooked up to marry their children off to one another. At this point, the only benefit she stands to gain in this transaction is the possibility of rekindling a romance with her old flame, Cecil. From what we can see so far, those two deserve one another.
Julia's daughter, Rose Drummond-Ward (Claude Scott-Mitchell), appears not to have inherited her mother's snobbery. She is enchanted with the hotel and is full of sincere compliments for its proprietress, Bella. Despite our lack of insight into Rose's personal feelings at this point, she seems compliant with her mother's wishes. While she and Lucian are both aware of what their parents expect of them, there certainly haven't been any sparks between the couple.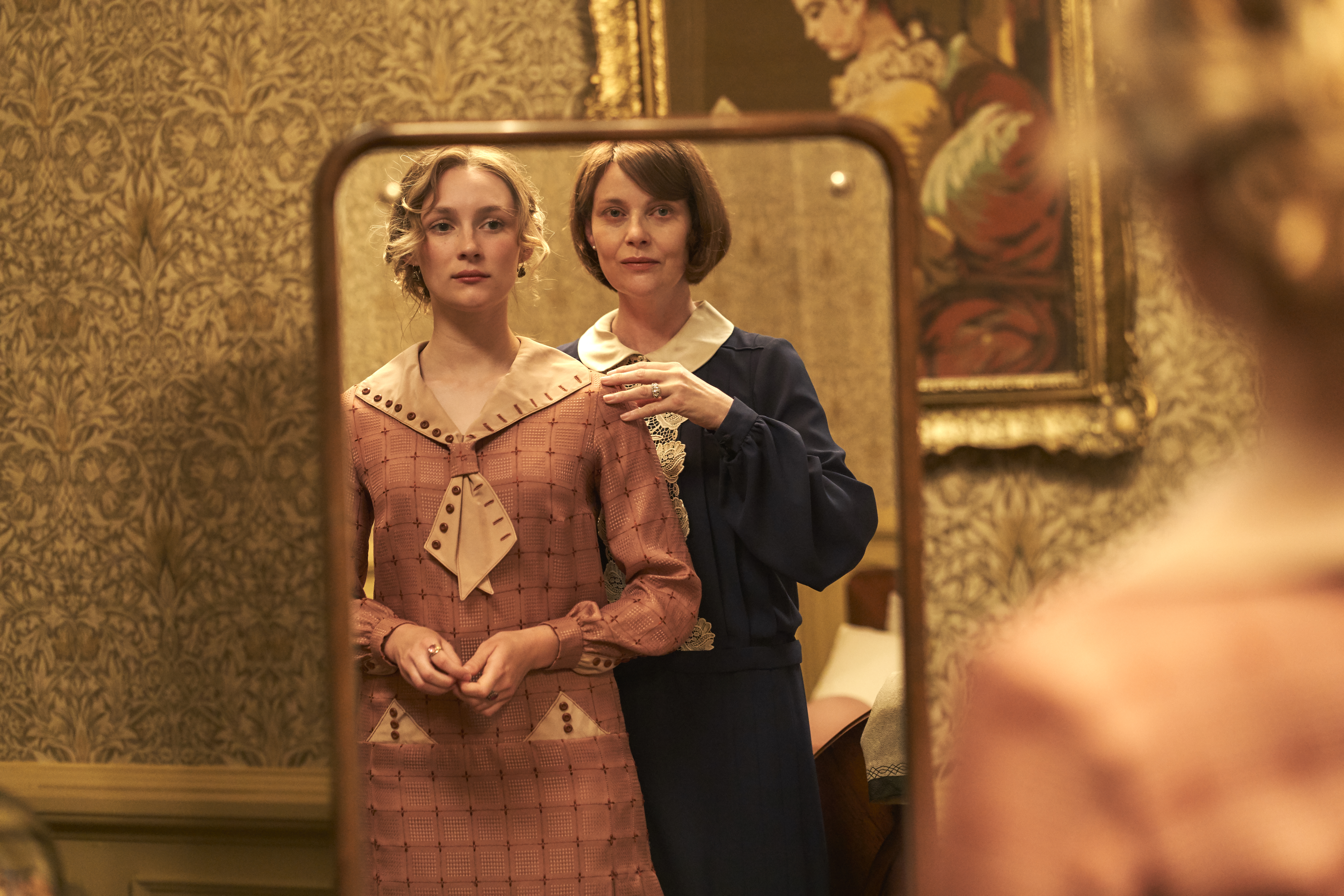 Jack Turner (Adam James) shows up in a flashy car with a glamorous, mysterious woman. Everyone gawks at her wardrobe, her confidence, and her skin color. Turner is friendly in that American way that says, "I don't care what your etiquette is here; I'm just as good as you." When Cecil finds their new guest admiring Lucian's paintings in the hotel lobby, we learn that Mr. Turner is an art dealer. Cecil, of course, sees dollar signs immediately, but Jack explains that big money is in works by the Masters and authentication thereof. We can see the scheming wheels turning in Cecil's brain, but is Turner the type to go in for a fraud caper?
Vincenzo Danioni (Pasquale Esposito) is not a guest but is someone to keep an eye on. Involved in the local Fascist party, he's first seen around town trying to recruit new members with a bit of charm and menace. But it's not just politics he's interested in. Vincenzo has intercepted some of Bella Ainsworth's compromising letters to her friend in England. (That cart driver chauffeur is not to be trusted.) Mr. Danioni expects her to pay up, or her infidelity will be made public.
Many people, a lot of drama, and so much more to be revealed in upcoming episodes. You're not alone if you found the first episode a bit frantic but felt nothing much happened. Check back next week, and we'll work through this Hotel Portofino journey together.
---
By
for on June 20th, 2022