By
for on March 25th, 2021
HBO's Second 'The Nevers' Trailer Brings A Who's Who Of British Actors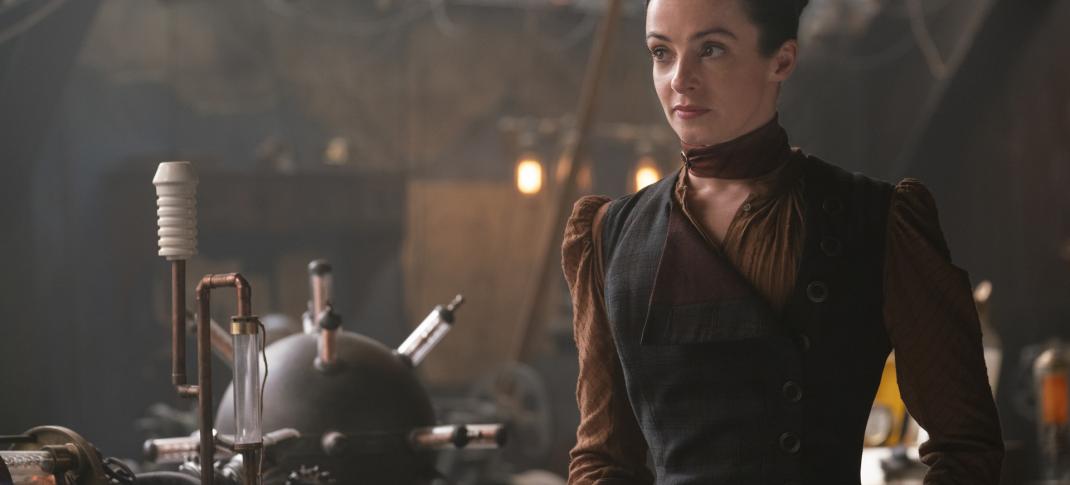 HBO Max has become quite the destination site for British programming since it's launch last May. Its cable subscription namesake, HBO, has been known for years for co-producing and importing some of the U.K.'s best programming. From Chernobyl to I May Destroy You, HBO is a destination for Anglophiles, including its sci-fi/fantasy programming that stars major British actors, from Game of Thrones to His Dark Materials. The latest, which will air on HBO proper before streaming on HBO Max the next day, falls into the latter category. It's called The Nevers and posits a fantasy Victorian England where humans begin to develop mutant-like powers.
Created and produced by Joss Whedon (Buffy The Vampire Slayer), The Nevers was initially put into production in 2018 after a month-long battle with other networks, including Netflix, for the right to produce it. Unlike many HBO properties, the network gave it a straight-to-series order, which means there were no test pilots and no tinkering with Whedon's ideas by executives. On the one hand, that means the show was allowed to be developed unfettered by executive producers who might be nervous about its content. On the other, it makes the project somewhat risky, as HBO made it without the usual input from all levels.
Here's the series synopsis:
August, 1896. Victorian London is rocked to its foundations by a supernatural event which gives certain people - mostly women - abnormal abilities, from the wondrous to the disturbing. But no matter their particular "turns," all who belong to this new underclass are in grave danger. It falls to mysterious, quick-fisted widow Amalia True and brilliant young inventor Penance Adair to protect and shelter these gifted "orphans." To do so, they will have to face the brutal forces determined to annihilate their kind.
And here's the new trailer.
As fans of PBS and British TV shows will note, this is a massive list of actors who you've seen in other things. Fans favorites include lead Laura Donnelly (Outlander), plus Eleanor Tomlinson (Poldark), James Norton (Grantchester), Pip Torrens (The Crown), Amy Manson (Torchwood), Ann Skelly (Little Women), Elizabeth Berrington (Sanditon), Nick Frost (The Cornetto Trilogy), Ben Chaplin (Press), Kiran Sonia Sawar (The Capture), and Zackary Momoh (Death in Paradise). Olivia Williams (Miss Austen Regrets), Tom Riley (Da Vinci's Demons), Rochelle Neil (Guilt), Denis O'Hare (This Is Us), Ella Smith (The Stranger), Viola Prettejohn (The Witcher), and Anna Devlin (Hanna) are also set as series regulars. 
The Nevers was initially projected to arrive with a 10 episode first season. Last November, after coronavirus delays, Whedon stepped away from this project with no explanation, with Philippa Goslett (How To Talk To Girls At Parties) stepping into showrunning duties.
At the time, six episodes had been completed. Rather than attempt to change horses midstream and keep filming, HBO has chosen to bifurcate the season, with those initial six episodes arriving starting in April as "Season 1, Part 1" and a Part 2 to follow "at a later date."
The Nevers will premiere on HBO on Sunday, April 11, at 9 p.m. ET, and will be available on HBO Max to stream directly following.
---
By
for on March 25th, 2021