By
for on December 22nd, 2021
HBO Teases First Looks At Several British Shows Coming In 2022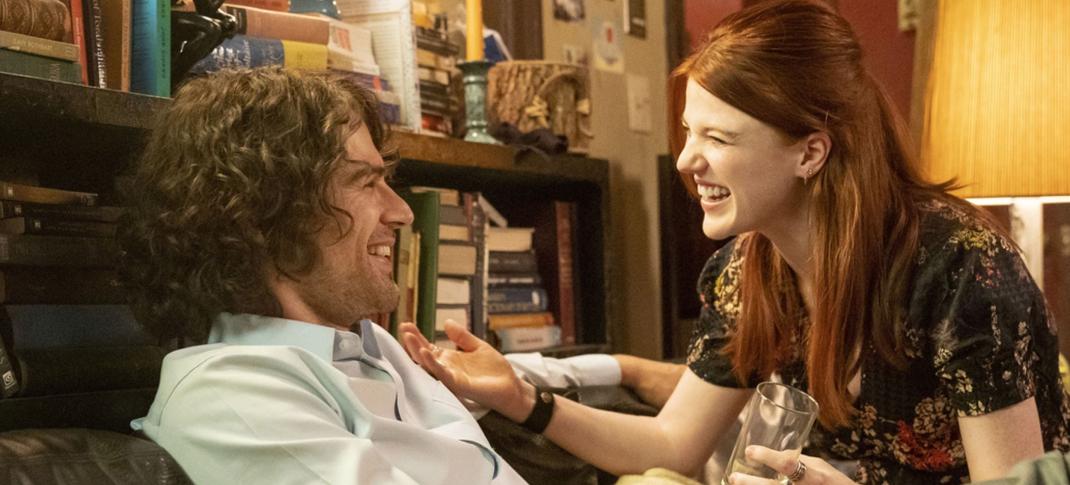 It is tradition for HBO to drop a look ahead trailer for the year to come every December. For nearly a decade, this was one of the most highly anticipated teasers of the year because it usually held the first look at the new season of Game of Thrones. The one for 2022 attempts to follow the same model with glimpses of Matt Smith (The Crown) in the sequel House of The Dragon. But for Anglophiles, there's more than just the former Eleventh Doctor in a bad wig to gawk at. The new teaser reminds us just how much British content is coming to HBO and HBO Max.
Some of the shows that get new footage should have come out in 2021 but were delayed by the endless lockdowns and shutdowns of 2020. The Gilded Age, for instance, was initially planned for Winter 2021, and His Dark Materials Season 3 for the Fall. But even those aren't the full extent of what fans can anticipate. The Nevers, the oddity series that was started by Joss Whedon and is veritable who's who of the BBC, will be back for the second half of its first season. Thandiwe Newton will return to help carry along Westworld Season 4 and there's even a look at Steven Moffat's The Time Traveler's Wife and Colin Firth in The Staircase.
Netflix is still viewed as the first place for British TV on streaming outside of the more niche brands like AcornTV and BritBox. However, HBO has a long tradition of British series, BBC co-productions, and heavily British-casted fantasies from Mare of Easttown, where Kate Winslet plays an American to Succession with Brian Cox. With HBO Max now expanding that slate with new seasons of The Great Pottery Throwdown and a lock on any upcoming Harry Potter content, this may become one of the must-stream destinations for those of us who love British television.
Of all these titles, The Time Traveler's Wife is probably the one fans know least about since it is neither a spinoff nor a new season of an existing property. Based on Audrey Niffenegger's best-selling 2003 novel, it stars two British performers deeply familiar to PBS fans, Rose Leslie (Downton Abbey) and Theo James (Sanditon). Moffat, well-known for his work on Doctor Who, Sherlock, and others, told Entertainment Weekly recently, "It bears no resemblance to anything I've done in terms of time travel before."
Here, Audrey is saying to her reader, "Keep up. This is the story of a man living his life in the wrong order, and I'm not necessarily going to tell it in the right order." What I admired as I read it is the fact you have to lean forward into the book and keep up. Make an audience pay attention, and they will be rewarded. 
With so many new shows landing in 2022, it looks like keeping up with HBO Max will be a job in itself. The Harry Potter 20th Anniversary Special premieres on New Year's Day, The Gilded Age, debuts Jan. 24. House of The Dragon and The Nevers are both expected in the Spring, and His Dark Materials will return towards the year's end. Neither Westworld nor The Time Traveler's Wife have release dates as yet.
---
By
for on December 22nd, 2021
More to Love from Telly Visions